Tom Hardy again teases on social media a possible Venom vs Spider-Man battle or crossover, which follows the news of the sequel's official title, release date, and logo teaser.
In a deleted post on Instagram, Tom Hardy posted an image of Venom eating Spider-Man.
The actor previously posted a pic of himself wearing the Spider-Man suit back in October of last year. 
Tom Hardy teases Venom vs Spider-Man: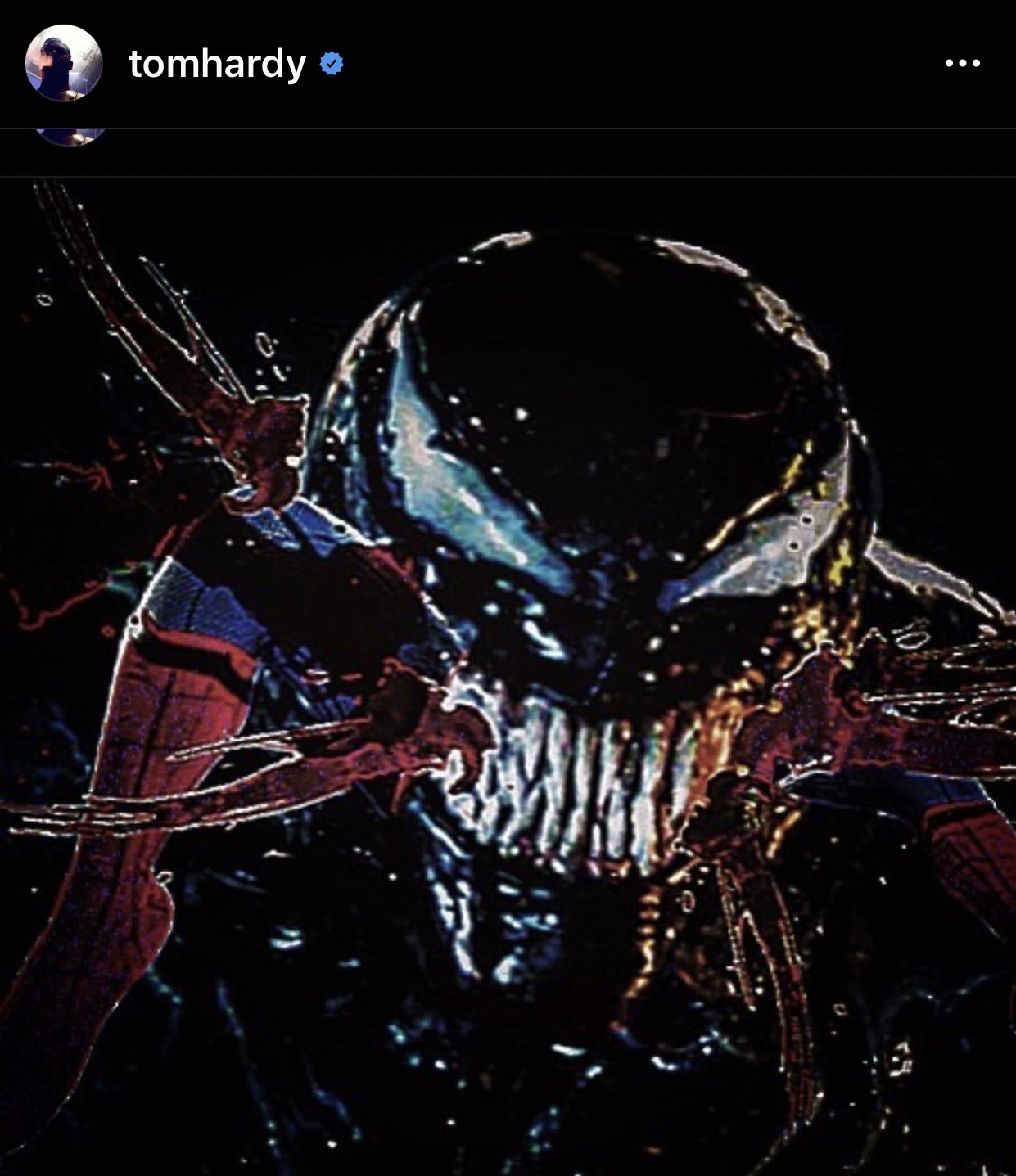 Regarding whether or not it means that Tom Holland will be appearing in Venom 2 is unknown, but interestingly enough the original director on the first film, Ruben Fleischer, let it be known a while back that everything is leading to some sort of Spider-Man crossover:
"That's where it's all going to lead," he reveals. "And that's the exciting thing, because we changed the origin of Venom … in the comics, he evolved from Spider-Man but because of the Marvel-Sony thing we weren't able to that. And so the thing I think it's building towards, and will be exciting to see, is when they actually do confront each other."
Rumors do offer that Tom Holland will appear as Spider-Man in some sort of crossover with both Venom and Carnage, as it's said a movie adapting the Marvel Comics "Maximum Carnage" storyline is going to happen. 
Google is also listing Tom Holland as appearing in Venom 2, but much like it thought Hugh Jackman was going to be featured in The Avengers: Endgame because of a listing by Google, the Tom Holland listing could be a mistake.
Venom: Let There Be Carnage has a new release date of June 25, 2021 directed by Andy Serkis also starring Michelle Williams as Eddie Brock's former fiancee, Anne, who also appeared as She-Venom in the first film; Woody Harrelson plays Cletus Kasady, a serial killer who acquires the spawn of the Venom symbiote and becomes the blood-thirstier Carnage, and Naomie Harris is also new to the cast and will reportedly play the supersonic villain Shriek.