A side effect of the streaming content arms race may mean that Spider-Man will be back at Marvel as it is being said Apple may be eyeing the purchase of Sony.
An investor analyst filled in Yahoo Finance that they think "a big acquisition is on the horizon" for Apple and listed the following companies with mention of Sony:
On his list of acquisitions (in order); A24 Studio, Lionsgate, Viacom/CBS [CBS], Sony Pictures, MGM Studios, Netflix, and then a potential gaming publisher (that could be incorporated into Apple's streaming service or a separate gaming subscription service) as a wild card.
Regarding Spider-Man returning to Marvel if Apple buys Sony, it has been reported that if Sony ever gets sold, the Spider-Man and related characters (Venom, Carnage, etc.) rights revert back to Disney and Marvel.
Update: It is now said talks are at a stalemate between Disney and Sony.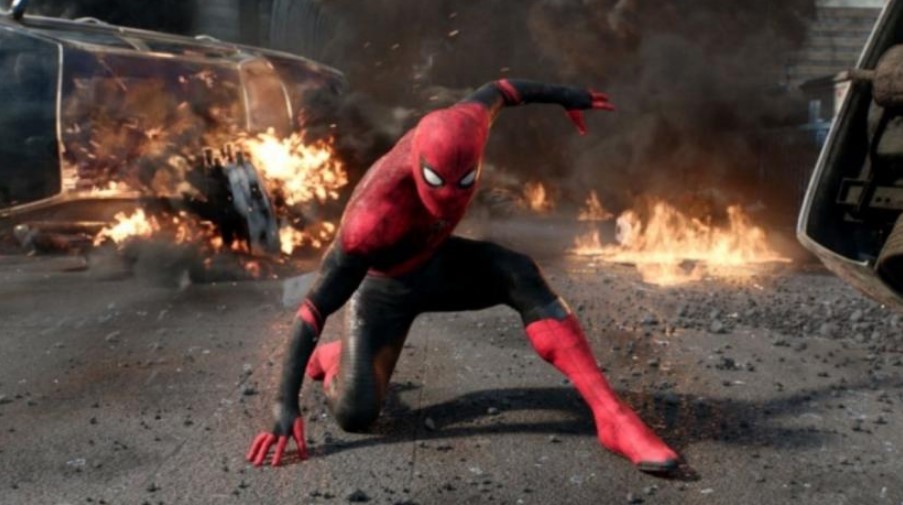 Spider-Man could return to MCU if Apple buys Sony
Sony Pictures chairman and CEO Tony Vinciquerra has stated Sony is not going to be sold, but obviously that could change, especially if Apple offers an amount Sony can't refuse, which would be to bolster the new Apple TV Plus streaming service.
The past few years have seen murmurings of Sony Pictures possibly being sold, as earlier in the year it was also reported that Jeff Bezos and Amazon were interested in buying the studio.
What's rather interesting about the potential of Apple buying Sony is that J.J. Abrams is said to have turned down a mega-deal with Apple for WarnerMedia with one of the reasons being because of concerns about Apple's lack of a theatrical distribution model. If Apple does buy Sony, we see that problem would be solved (likewise for Amazon).
Presently, Spider-Man is back at Sony as new contract negotiations haven't worked out with Marvel. Reportedly, Sony wanted to keep the existing deal which would see Spider-Man remain in the MCU, but Disney gets only a small amount of the box office. Disney is said to have turned that down and wanted a 50/50 split, but Sony is said to have scoffed at that offer. Conflicting reports state talks are dead between the two studios, but at the same time, rumors off Sony and Disney are still talking things over regarding keeping Spider-Man in the MCU.
Again, as noted, if Apple does buy Sony, Marvel won't have to pay Sony a dime and will get Spider-Man back in the MCU for good.