A rumor is offering rumors surrounding Spider-Man 3 are fake, possibly in relation to everyone speculating the movie will be a "Spider-Verse" Multiverse flick.
The rumor comes on the heels of Spider-Man 3 now filming in Atlanta, where the "Atlanta Filming" photographer is apparently stating Marvel is using three fake "leaked" storylines to throw fans off the scent of what is really happening in the movie.
Redditors posted a recap of what was said and claim:
Atlanta Filming just teased unannounced cast members who are in town for 'Spider Man 3' filming and also advises not to believe anything leaked about the film, as Marvel is very tight lipped on this one and are using three dummy storylines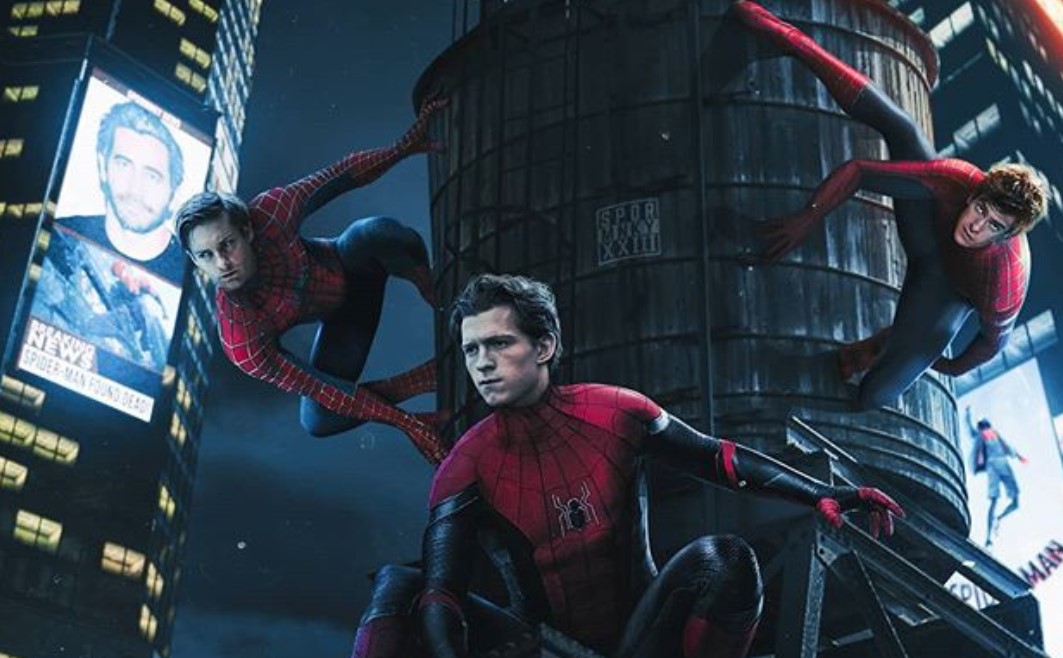 Spider-Man 3 Spider-Verse a big fake?
Obviously, with the addition of Jamie Foxx and Benedict Cumberbatch, the most obvious storyline for Spider-Man 3 is some sort of Multiverse movie, as Foxx played Electro in The Amazing Spider-Man movies. Why bring him back if not to play the same character? It would be pretty lame to have Foxx play someone else in the MCU. Foxx also teased the Multiverse.
Regarding Benedict Cumberbatch, his own Doctor Strange sequel dives into the "Multiverse of Madness," so some notion of a "Spider-Verse" happening does fit. It has also been said that Cumberbatch's role in Spider-Man 3 is not just a cameo, so again, Strange dealing with some sort of Multiverse problem wouldn't be unheard of especially after WandaVision.
Perhaps the biggest clue that Spider-Man 3 will be a Spider-Verse Multiverse movie actually comes from DC and their movie for The Flash, as Ben Affleck and Michael Keaton will both be back as Batman. It's guessed Feige is bringing back Tobey Maguire and Andrew Garfield for Spider-Man 3 because DC is doing their own Multiverse movie. Recall that Feige only greenlit Captain America: Civil War following DC announcing Batman vs. Superman, so the move by Feige to copy DC again wouldn't be unheard of.
Recent rumors also offer that Emma Stone is wanted back to play Spider-Gwen, and that the Tobey Maguire Spider-Man has a son, in addition to Tom Holland wanting his Spider-Man to go out into space, which fits with Brie Larson Captain Marvel 2 "Secret Invasion" rumors.
At the same time, following the events from Spider-Man: Far From Home where Peter was set up as the killer of Mysterio and his identity released, it's thought Spider-Man will be on the run, possibly hunted by Kraven the Hunter, but now with the apparent Spider-Verse storyline added to Spider-Man 3, it's now rumored and speculated that Spider-Man 3 will feature a Spider-Verse consisting of the Spider-Man versions of Holland, Maguire, and Garfield versus a Sinister Six made up of Multiverse characters.
If Atlanta Film's claims are true, and Marvel is really putting out fake info, any of the above rumors could be false.
I do remember there were lots of fake rumors surrounding Infinity War and The Avengers: Endgame. Off the top of my head, I can remember some of the rumors were really big and out there, and when it came down to it, both Infinity War and Endgame were basically rather simple Avengers vs Thanos movies and didn't feature the likes of Kang the Conqueror, Annihilus, etc. The same could be going on for Spider-Man 3, in that maybe it's Spider-Man on the run, but not as big of a Multiverse movie as rumored — or hoped.
Then again, the claims of fake storylines could be cover for all the leaks.
We'll find out next year.
The untitled Spider-Man 3 gets released Dec. 17, 2021, directed by Jon Watts.
(via Reddit)