A batch of Spider-Man 3 rumors have hit the net offering that Sony wants to bring back Emma Stone as Spider-Gwen in the film.
Since Gwen Stacy actually died in The Amazing Spider-Man 2, we have to assume this would be a Gwen Stacy from an alternate universe, as it is looking like Spider-Man 3 will be a "Spider-Verse" flick.
In the comics, Gwen was also bitten by a genetically-engineered spider, but in that reality (Earth-65), Peter Parker idolized the Spider-Woman and attempted to give himself similar powers, but in an experiment gone wrong he became a lizard-like creature and fought Spider-Gwen which resulted in his death, and Spider-Gwen was then blamed for Peter's death and branded a criminal.
The info comes from scooper Daniel RPK who also says that the Tobey Maguire Spider-Man will have a son in the film.
It's also said that Tom Holland would like his Spider-Man in space, which is interesting as rumors offer that Disney and Marvel want to pair Holland with the Brie Larson Captain Marvel to give her some much-needed humor and likability. A rumor also offers that Captain Marvel 2 will involve "Secret Invasion" and that Spidey will have a part to play in it. Recall that the Holland Spidey was the first to give Carol Danvers her "Captain Marvel" name, so it seems like some sort of connection down the road is inevitable.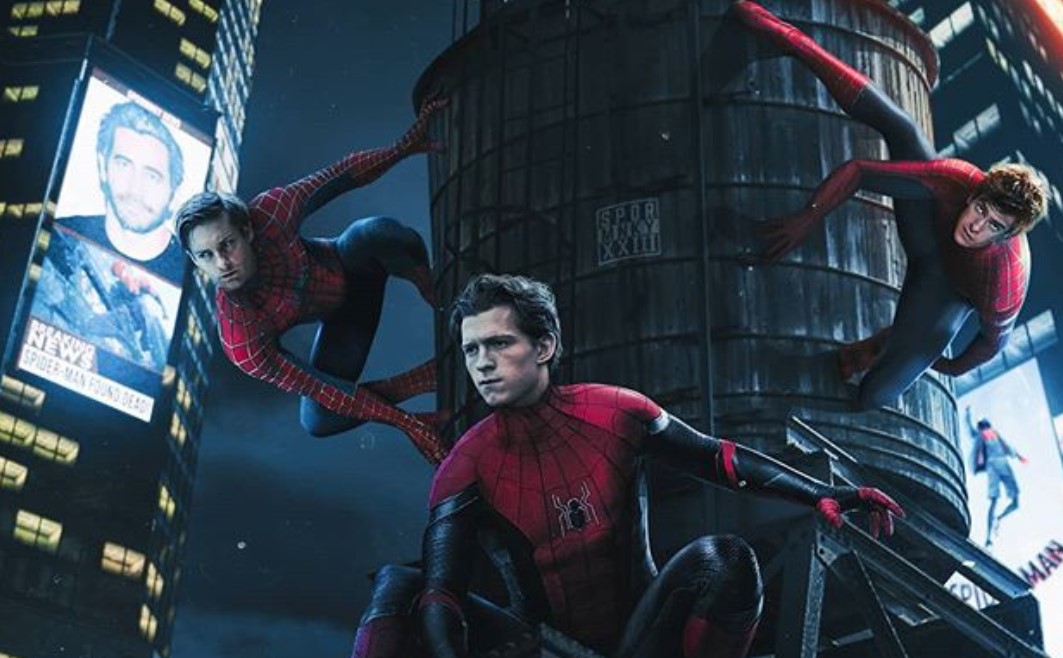 Spider-Man 3 likely a Spider-Verse Multiverse movie
Regarding the "Spider-Verse," Jamie Foxx is also back as Electro from The Amazing Spider-Man movies with Andrew Garfield also rumored to return. Foxx actually teased both the Maguire and Garfield versions of Spider-Man in fan art posted and deleted on social media.
Perhaps the biggest clue Spider-Man 2 will be a Multiverse movie is the addition of Benedict Cumberbatch as Doctor Strange, as Doctor Strange 2 will take place "In The Multiverse Of Madness."
The Disney Plus WandaVision series will kick start the MCU Multiverse storyline which will lead directly into Doctor Strange 2, and possibly Spider-Man 3. It's also known the Tom Hiddleston Loki series connects to Doctor Strange 2. It remains to be seen whether or not the remaining MCU Phase 4 movies will deal with the Multiverse as well (Eternals, Shang-Shi, Thor 4).
The untitled Spider-Man 3 gets released Dec. 17, 2021, directed by Jon Watts.
Emma Stone Spider-Gwen fan art: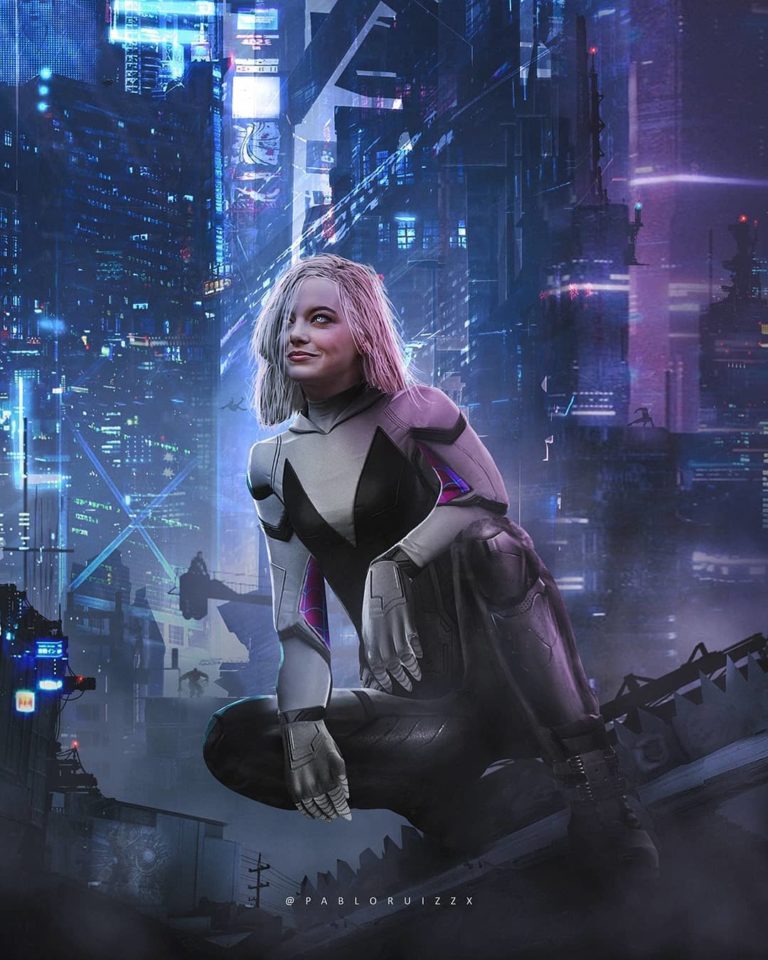 (via Twitter)