"It's time for Spider-Man 3!" says Tom Holland as the Spidey actor has arrived in Atlanta, Georgia for filming and also has the script for the flick.
Holland, who recently finished filming on Uncharted for Sony, teased that he landed and received a package, which is an iPad containing the Spider-Man 3 script.
"Okay so we just landed in Atlanta, and it's time for Spider-Man 3! Let's go!" said Holland.
"I just got home, and I'm in Atlanta. Just been delivered a package. That package is an iPad. And on that iPad is a script. And that script is Spider-Man 3," said Holland. "So I'm about to find out what I am going to be doing for the next five months. I'm not going to tell you anything about it because I've learned my lesson... Okay, I'm going to read this now, and I can't wait."
Jacob Batalon was also spotted in Atlanta and will be back as best buddy, Ned.
Tom Holland teases Spider-Man 3; Jacob Batalon; set pic: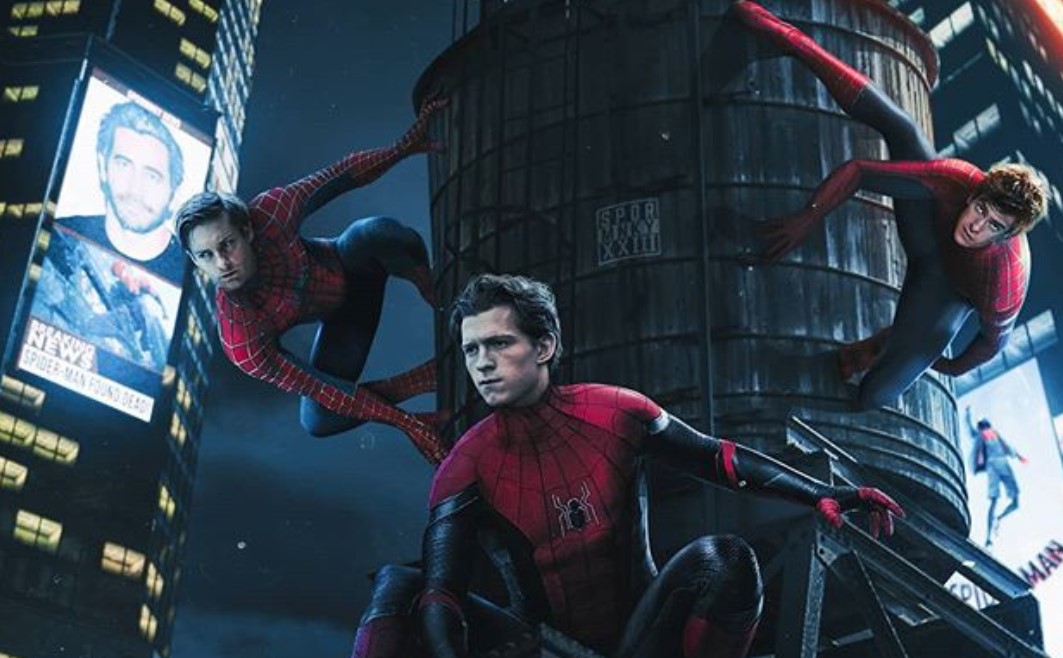 Spider-Man 3 may go into the Spider-Verse Multiverse
It's speculated that Spider-Man 3 will be a Spider-Verse Multiverse movie as confirmed to also star in the flick is Jamie Foxx, back as Electro from The Amazing Spider-Man movies, and Benedict Cumberbatch as Doctor Strange who will deal with the Multiverse in his own sequel.
Jamie Foxx may have actually let the cat out of the bag as following the news of his casting in Spider-Man 3, he posted fan art featuring the Tom Holland Spider-Man with the Tobey Maguire and Andrew Garfield versions of Spider-Man.
Recent rumors also offer Emma Stone will be featured as Spider-Gwen.
Speculation also offers Spider-Man 3 may pit the Spider-Verse characters versus a Sinister Six made up of from the Multiverse, as Michael Keaton also recently seemed to tease the possible involvement of his Vulture. Jimmy Kimmel has also been teasing the involvement of Kraven the Hunter, and if we add in Jake Gyllenhaal's Mysterio, Michael Mando's Scorpion and possibly another villain from the Tobey Maguire movies, that would be your Sinister Six.
The untitled Spider-Man 3 gets released Dec. 17, 2021, directed by Jon Watts.