It's again said that Zack Snyder's Justice League fell behind Wonder Woman 1984 in terms of views on HBO Max, which I first reported on yesterday.
In Deadline's report about Samba TV revealing Zack Snyder's Justice League wasn't as watched as much as Wonder Woman 1984 on HBO Max, according to Deadline's insiders, it's also confirmed the Snyder Cut "slotted behind Wonder Woman 1984."
So that is three sources to date that have said the Snyder Cut didn't perform as well as WW84 (a downright awful movie) on HBO Max. A third source said the numbers for the Snyder Cut "aren't earth-shattering."
Interestingly enough, Samba TV is also claiming that Zack Snyder's Justice League bested the first-weekend premiere of Disney+/Marvel's The Falcon and the Winter Soldier, which is something I also questioned as I questioned Disney claiming that The Falcon and the Winter Soldier had the biggest series premiere on Disney Plus, more than both WandaVision and The Mandalorian.
Getting back to the Snyder Cut, it's no coincidence that Monday also saw WarnerMedia CEO Ann Sarnoff state the Snyder Cut isn't happening, that the Ayer Cut isn't happening, that she crapped all over the Snyder Cut fans, and that she shot down claims made by Ray Fisher, and that DC is moving on.
It's also not a coincidence that Zack Snyder also crapped all over the Snyder Cut fans on the Geeks + Gamers YouTube channel as now Snyder doesn't need those fans as his Snyder Cut got released, and that is after Geeks + Gamers raised something like 75k+ for Snyder's "charity."
Zack also recently came out in support of Kevin Feige's woke Marvel Phase 4 plans.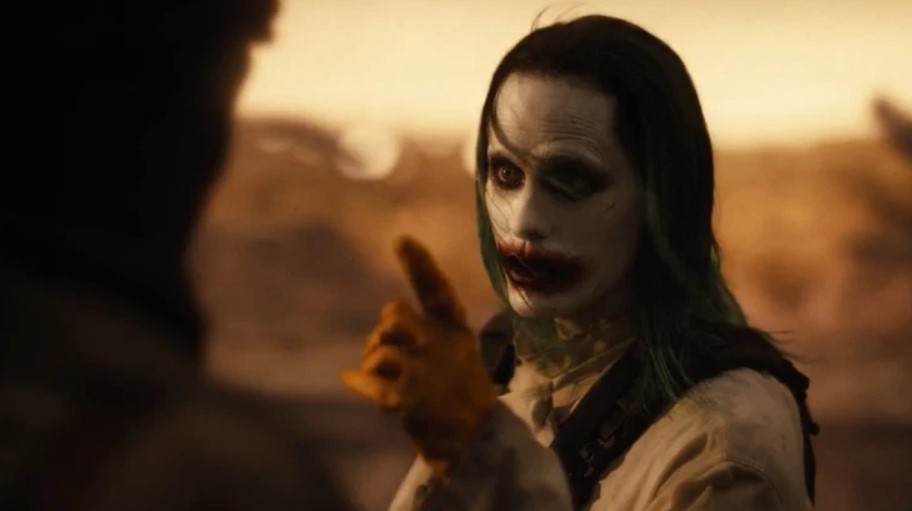 Zack's Justice League plans: Are you kidding me?
And regarding Zack's DCEU plans, after seeing how Zack ruined Superman in Man of Steel and Batman vs. Superman, who wants to see Zack ruin Batman in Justice League sequels (read Zack's "grand" plans here)?
Did you really think WB is dumb enough to let Zack ruin their biggest superhero franchise by letting a coward Batman let a pregnant Lois Lane die? Then question bringing back Superman because he is in love with Lois? Then killing off Batman? Then having Batgirl replace Batman? Then having Superman and Lois telling their no-powers son to be Batman? Who then gets mentored and trained by Batgirl?
Are you freaking kidding me?
They should have got rid of Snyder after Man of Steel failed, which it did, as fans hated what Zack Snyder did with Superman with all the violence, letting Pa Kent die, and snapping Zod's neck, which continued in Batman vs. Superman with the Capitol Building getting destroyed, the killing off of Mercie Graves who debuted in the Superman animated series, then the Zod Doomsday, and a goofy Lex Luthor, and on top of all that, then killing the character off?
It's no wonder J.J. Abrams has been brought in along with Matt Reeves and James Gunn, though who knows that could even be worse.
And guess what? Recently saw WB shift from releasing movies day-and-date on HBO Max and in theaters to theaters only. Why? Because WW84 and Zack Snyder's Justice League failed to deliver. I said it was all about HBO Max all along and that the main reason WB greenlit the Snyder Cut was because of the pandemic and needing content during COVID. So since WW84 and the Snyder Cut didn't bring in subscriptions, the movies are getting phased out of HBO Max, and instead, HBO Max will focus on higher quality TV shows like Netflix and Disney Plus.
Honestly, right now, I wouldn't doubt if The Flash movie completely reboots the DCEU, meaning that Gadot, Miller, and Momoa are out (Affleck, Cavill and Fisher appear to be already gone) and that new actors are brought in for the Justice League characters (Robert Pattinson as Batman, etc).