Following the cancellation of Batgirl, the big DC changes may also include Shazam! 2 and Aquaman 2 moving their release dates.
In THR's report behind the cancellation of Batgirl, it's mentioned that Warner Bros. Discovery is considering moving the release date for both Shazam! 2 and Aquaman 2:
The Batgirl news comes ahead of Warner Bros. Discovery's earnings call Thursday, with rumors swirling that Warners is considering moving the release dates for two of its upcoming films — Shazam! Fury of the Gods (currently slated for Dec. 21) and Aquaman and the Lost Kingdom (currently set for March 17, 2023). On Wednesday, the studio revealed an October 2024 date for the Joker sequel, Joker: Folie a Deux.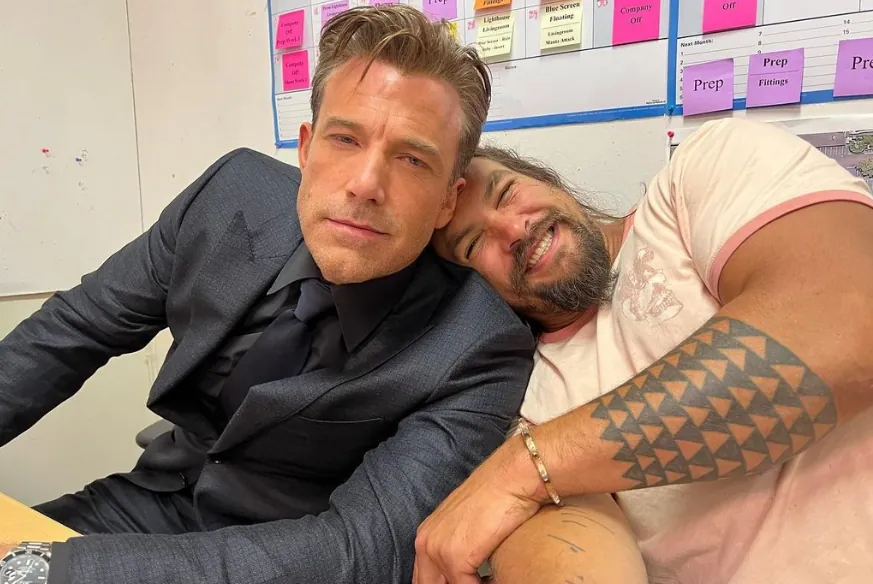 Ben Affleck back as Batman
The news about Aquaman 2 possibly seeing another shift in release date isn't all that surprising as recently saw Jason Momoa confirm that Ben Affleck is returning as Batman for the flick and that they are shooting additional scenes. The original plan was to feature the Michael Keaton Batman in scenes, but since The Flash movie hasn't been released which is supposed to introduce Keaton into the DC Multiverse, according to test screenings for Aquaman 2, using the Michael Keaton Batman didn't make any sense, so now they are going with the Affleck version of the Dark Knight.
Regarding why Shazam! 2 may see a release date change is unknown as it's thought to not sync up with any of the other DC movies, and similar to the first film is thought to be its own thing. Hey, maybe that's the reason, maybe Zaslav wants Shazam! 2 to have some sort of DC connection as it's said Zaslav wants the DC films to be on par with the Marvel Cinematic Universe (boy, does he have a ways to go).
THR's report also sheds doubt on use of the Michael Keaton Batman and even questions the release of Blue Beetle.
James Gunn also took to Twitter to calm DC fans down and confirm Peacemaker is safe; however, there are now rumors the HBO Max Green Lantern series has been canned a while ago.