James Gunn tells DC fans to "calm down" following news of the cancellation of the Batgirl movie starring Leslie Grace and Michael Keaton.
Earlier saw James Gunn post a photo on Twitter of the casting board for The Suicide Squad movie which saw a worried fan ask about the John Cena Peacemaker series, which saw Gunn reply that everything is fine with the show. In separate tweets, Gunn also confirmed Peacemaker is sticking with the DCEU and that Season 2 will film in 2023.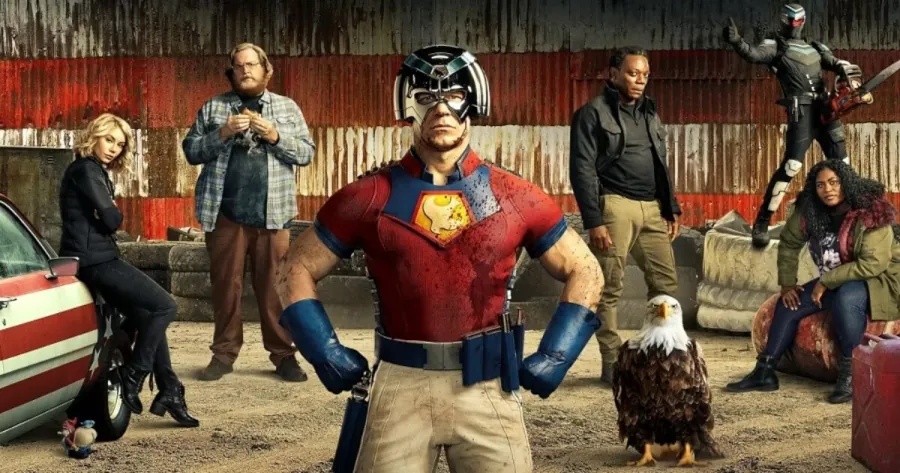 Fans worried about DC
Fans are worried about the DC brand following the Warner Bros. Discovery merger with new CEO David Zaslav in charge who has been making all kinds of changes which also includes canceling the DC Wonder Twins movie, the cancellation of various kids and family-friendly programming for HBO Max, and the ouster of WB execs and the hiring of new people in charge.
James Gunn is also developing a second spinoff from The Suicide Squad, so again, everything seems to be okay in regards to the Peacemaker franchise.
What is up in the air is the fate of the DC films universe as there seems to be no cohesive direction, with rumors surrounding The Flash movie released next year will reboot the DCEU but exactly how is unknown as there is the Dwayne Johnson Black Adam movie, Shazam! 2, Aquaman 2, The Flash, and Matt Reeves' The Batman universe with a sequel in the works and two HBO Max shows, and Joker 2 is also in development, but none of it is connected.
DC insiders at Comic-Con also filled me in Dwayne Johnson wants to take over the DC films universe and that Henry Cavill can return as Superman if he wants to. We can also add that the cancellation of Batgirl might also mean the Michael Keaton Batman won't be sticking around as recently also saw it announced Ben Affleck is returning as Batman in Aquaman 2, thought to be replacing Keaton.
Regarding the cancellation of Batgirl, it has been said to be in part due to the movie being so bad.
So, yeah, while it all sounds like a big mess, the James Gunn stuff is safe. For now.