Batgirl plot details have been revealed which follows news of the cancellation as Warner Bros. Discovery has decided to completely shelve the flick and won't be releasing it on any platform ever.
The trades are offering the cancellation comes about as Warner Bros. Discovery and CEO David Zaslav are now in charge who decided to cancel Batgirl after the flick tested negatively with audiences (Redditors are claiming the opposite), that its low budget didn't match up to fan expectations, that they wanted to save the DC brand, and that WB is now focusing on theatrical releases instead of low-budget HBO Max releases.
I'll say, I'm not that surprised Batgirl got canceled as it features a woke Latino Batgirl and Barbara Gordon in a story that sounds downright awful (see below); also, it was supposed to be released later this year on HBO Max but how can that be when Michael Keaton hasn't been introduced in The Flash movie, which doesn't come out until June 2023 and will likely reboot the DCEU (and probably also means the Keaton Batman is no longer sticking around)? Batgirl also happens to be directed by directors of Marvel's Ms. Marvel series, Marvel's least-watched Disney Plus show, and written by the writer of Birds of Prey (and The Flash).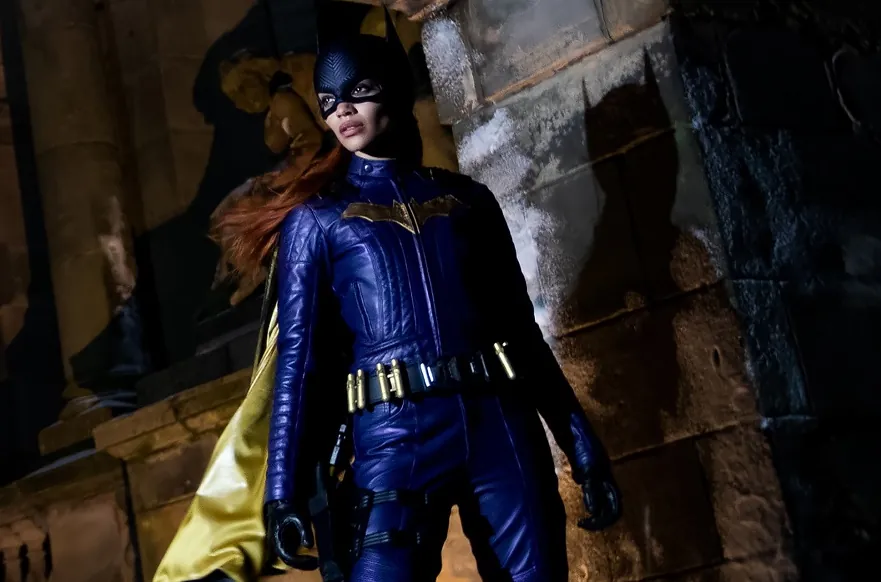 Batgirl plot details:
According to Twitter user ViewerAnon, the Michael Keaton Batman is only featured in five scenes in Batgirl, and get this, the Keaton Batman is said NOT to be serving as a mentor role to Leslie Grace's Barbara Gordon (of course not), and that he didn't train Batgirl (then who did?):
Michael Keaton only had 5 scenes in BATGIRL. He didn't train Barbara, she just dressed up as Batman for a Halloween party, stopped some terrorists, and tweaked the costume to be a superhero.
It's said the footage involves Keaton as Batman in only two scenes:
He meets Barbara twice in costume, first on the street telling her not to do this, then in one of those big Tim Burton-y towers where he helps her with something she needs. The last scene of the movie was them teaming up and diving off a gargoyle to fly around Gotham.
Brendan Fraser was supposed to play the villain, Firefly, where the plot would have involved his character getting fired from his job where he would lose his health insurance and would not be able to help his sick wife where he would turn to a life of crime:
Everyone liked him! Fraser consistently pointed to as the highpoint by all of my sources.

Firefly gets fired from his job and his health insurance is canceled, so he desperately turns back to crime in order to help his wife.

Everyone really liked Brendan Fraser as Firefly. His backstory: he was a slower goon for a Gotham mob boss that went straight to support his son's political aspirations. So Firefly got a normal job to try and pay for his sick wife's healthcare.

Killer Moth was a terrorist trying to kill Bruce Wayne – Firefly kills him soon after.
The Twitter user also says the cowl of Barbara Gordon's improved Batgirl suit that she uses for most of the movie is made from Catwoman's (an earlier test screening says Michelle Pfeiffer is the Catwoman of the universe but she doesn't appear in the movie, and also that a Black Canary Easter Egg is included in the form of a poster).
ViewerAnon user also adds that Stallone is not in the movie, that Dick Grayson Nightwing is not in the film, that JK Simmons is excellent as Gordon, and that Ben Affleck was never in the movie.
Collider's Steven Weintraub says on Twitter that he spoke to people that saw Batgirl and "they said it was a huge disappointment, and "also that the costumes looked cheap, especially Keaton's Batman costume."