The "Sell the Snyder Verse" hashtag is trending on Twitter as the Snyder Cult fans want Zack Snyder's Justice League DCEU universe to continue on the streaming service.
With James Gunn and Peter Safran going with their own version of the DCU which sees Zack Snyder's Justice League come to an end and Henry Cavill replaced (or fired), fans are petitioning Warner Bros Discovery and CEO David Zaslav to license the Snyder Verse to Netflix and continue as part of the DC "Elseworlds" movies, which Matt Reeves' Batman is a part of as well as the Joaquin Phoenix Joker movies.
Back when I attended the San Diego Comic-Con in the Summer, insiders filled me in not to count out Zack Snyder just yet, that Henry Cavill could return anytime he wants to, and that Dwayne Johnson wanted to take over the DCU films.
Well, Cavill was announced back, Gunn confirmed he chatted with Snyder about DC, but what I think happened that messed things up is that Zaslav chose Gunn over Johnson and his team to continue on and take over the DC movies.
So I believe if Johnson was in charge of the DCU, the Henry Cavill Superman cameo would have stayed a part of the end of The Flash movie leading to Man of Steel 2, the Dwayne Johnson Black Adam 2 movie would have been greenlit, and then eventually there would be a Henry Cavill Superman vs Dwayne Johnson Black Adam movie, per the rumors, also involving the Suicide Squad.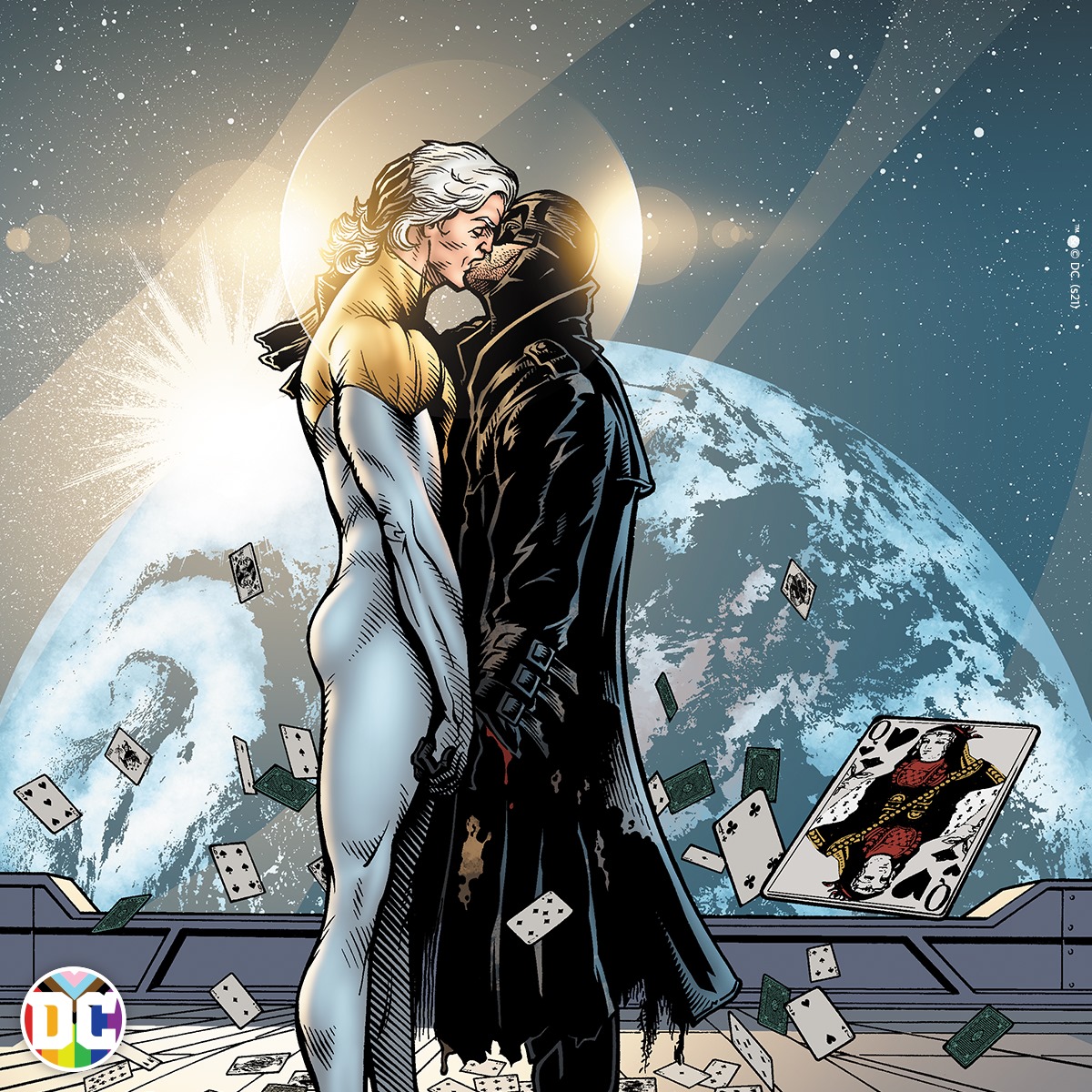 What will James Gunn's DCU be like?
Instead?
Instead, we are getting a younger actor and version of the Man of Steel in a "Legacy" movie; a new Batman with his kid sidekick flick; an LGBTQ movie featuring versions of Batman, Superman and other DC characters; a Supergirl movie based on Tom King's comics who most fans can't stand and who is advising Gunn on the DCU (good luck), and a Swamp Thing film which by all accounts will have nothing to do with the DCU and more than likely will be some woke environmental political agenda film.
The TV side of things seems the Lanterns grounded on Earth because it's a lot cheaper than space; two of the new DC series connect to the trial of Amanda Waller which has already been spoiled; the Wonder Woman Themyscira series is probably another LGBTQ project, and there is Booster Gold who first appeared in Gunn's Guardians of the Galaxy as the goofy ass Star-Lord.
Excited?
I was cautiously optimistic about Gunn's DC approach, especially with Tom King advising who has destroyed DC Comics, but following the new Guardians of the Galaxy 3 trailer and The Flash trailer, my optimism is a lot less so.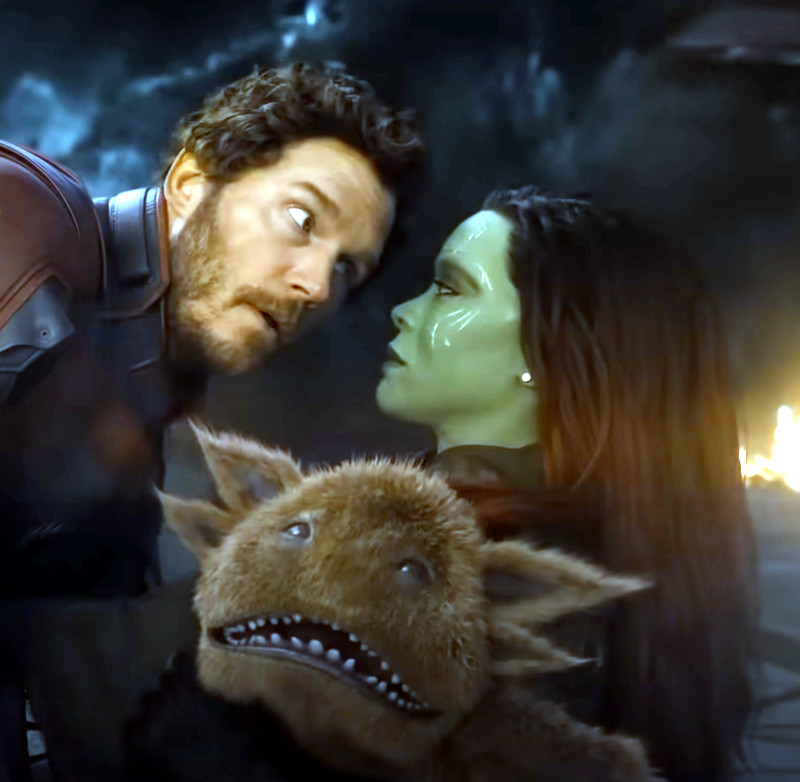 Will James Gunn destroy DC comics, too?
James Gunn destroyed the Guardians of the Galaxy characters from the comics, which were among my favorites and in part why I created this site way back in 2008.
Heck, even Dave Bautista doesn't want to be remembered for playing Drax. Wow. Bautista can't get any serious roles in Hollywood because just like Gunn's movies, Bautista is looked at as a big goofy joke. Sorry, Dave, but the Drax that Gunn "borrowed" from the comics is nothing like the big dumb goofy version in the MCU. Your mistake.
Regarding The Flash, I did love the trailer but seeing Sasha Calle as Supergirl made me want Henry Cavill back as Superman even more.
Just imagine Cavill returning at the end of The Flash leading to Man of Steel 2. Damn. Now instead? Gunn came up with the bright idea – you guessed it – to include the goofy-ass George Clooney Batman at the end. Looking good for the DCU, ain't it?
So I have to agree with the Snyder Cultists, let Gunn do his goofy ass DCU, but why not let the Snyder Verse continue on Netflix?
Zaslav can license out the characters to Netflix and make a bundle, and then hopefully profit on whatever Gunn and Tom King are doing with DC, too.
Sounds like a win-win.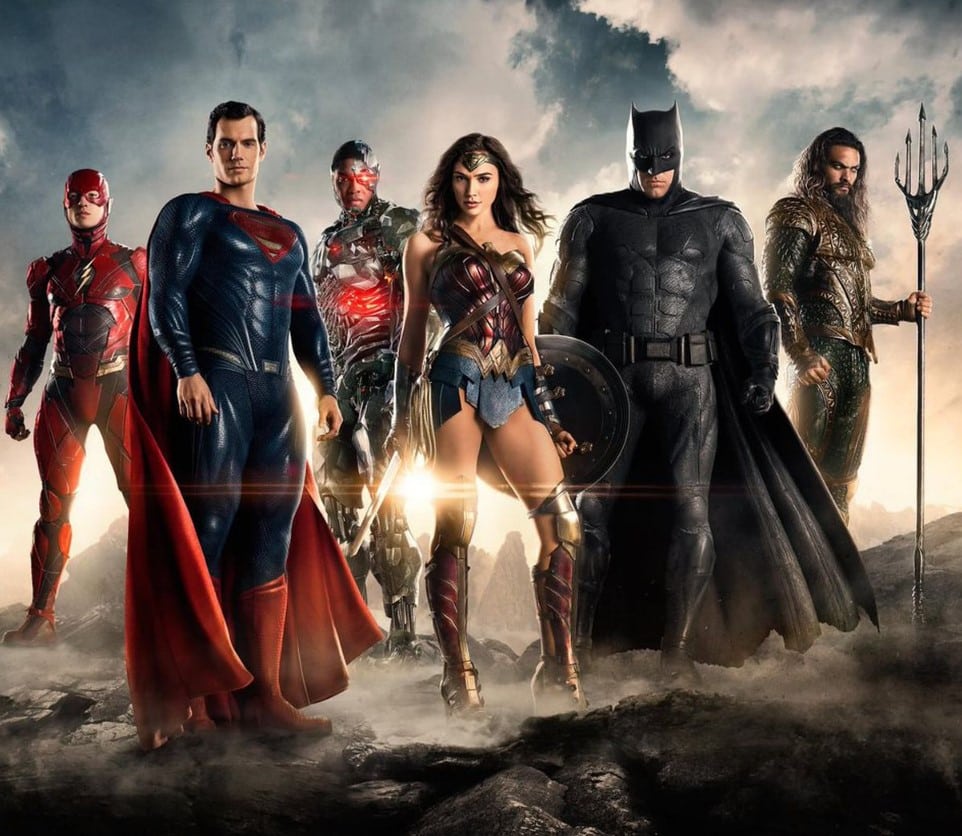 #SellTheSnyderVerseToNetflix trends on Twitter:
2/14/23

They've never fought us, not us united 💪#SellZSJLtoNetflix @netflix #SellSnyderVerseToNetflix pic.twitter.com/W2XTCovS8k

— 𝒮𝘢𝘮𝘮𝘪𝘦 🏳️‍⚧️ | ꜱɴʏᴅᴇʀQᴜᴇᴇɴ (@SnyderQueen_) February 14, 2023
Hey everyone, you see these two little bumps here I highlighted? You might need to look close, they're very small. That's the bump 🔫 gave us after he commented on our wacky hashtag. That put it into perspective? 😎

Let's do this. #SellZSJLtoNetflix #SellSnyderVerseToNetflix pic.twitter.com/Ym8FMXf98E

— 𝒮𝘢𝘮𝘮𝘪𝘦 🏳️‍⚧️ | ꜱɴʏᴅᴇʀQᴜᴇᴇɴ (@SnyderQueen_) February 14, 2023
There is magic waiting to happen. @netflix is the key to this long anticipated collaboration! #SellZSJLtoNetflix #SellSnyderVerseToNetflix pic.twitter.com/0i39osFu5M

— ZodWriter (@ZodWriter) February 14, 2023
I'll make you a promise.

I will never give up on Zack Snyder's Justice League 2 and David Ayer's Suicide Squad.#SellSnyderVerseToNetflix #SellZSJLtoNetflix pic.twitter.com/qyQ2BjAVYs

— Drü 🜃 (@drewexmachina) February 14, 2023
Happy Snyder Cut Day! Can't believe it's been 3 years already. There's no reason the Snyderverse can't be an Elseworlds universe #SellZSJLtoNetflix #SellSnyderVerseToNetflix pic.twitter.com/pSYOVNOxxY

— Ryan Risky (@rriskyyy) February 14, 2023