While ABC didn't announce or talk about any new Marvel projects at either the recent Upfronts held in May or the Television Critics Press Tour last month, it's learned the network does have plans for more Marvel.
But it's presently a secret.
Following the disaster known as Inhumans and placing Agents of SHIELD Season 6 on hiatus and cutting the upcoming new season in half, it was thought that Marvel TV might be done for at ABC. Plus, there is also the fact that Disney is launching their own streaming network, with it known the app will have various series, including from Marvel.
The good news for fans of superheroes on network TV is that ABC Entertainment president Channing Dungey confirms something is in development from Marvel.
"We're cooking up a couple things for broadcast. There's one that I want to talk about and [Marvel TV head] Jeph Loeb won't let me," Dungey told THR.
This is the first anyone has heard about a new ABC Marvel project in development; so nothing else is known, but let's go ahead and speculate.
What is known is that it won't be a second season for Inhumans, as the series is done, with Black Bolt actor Anson Mount now playing Captain Christopher Pike for CBS All Access' Star Trek Discovery.
I also doubt it's a Ghost Rider Agents of SHIELD spinoff as the CGI seems to be too expensive for network TV, but that would be my choice to go (Gabriel Luna has actually been cast as the new Termintor).
Regarding whether or not it's more seasons of Agents of SHIELD, Dungey mentions SHIELD later on in the interview, so it's not that.
Maybe a SHIELD spinoff?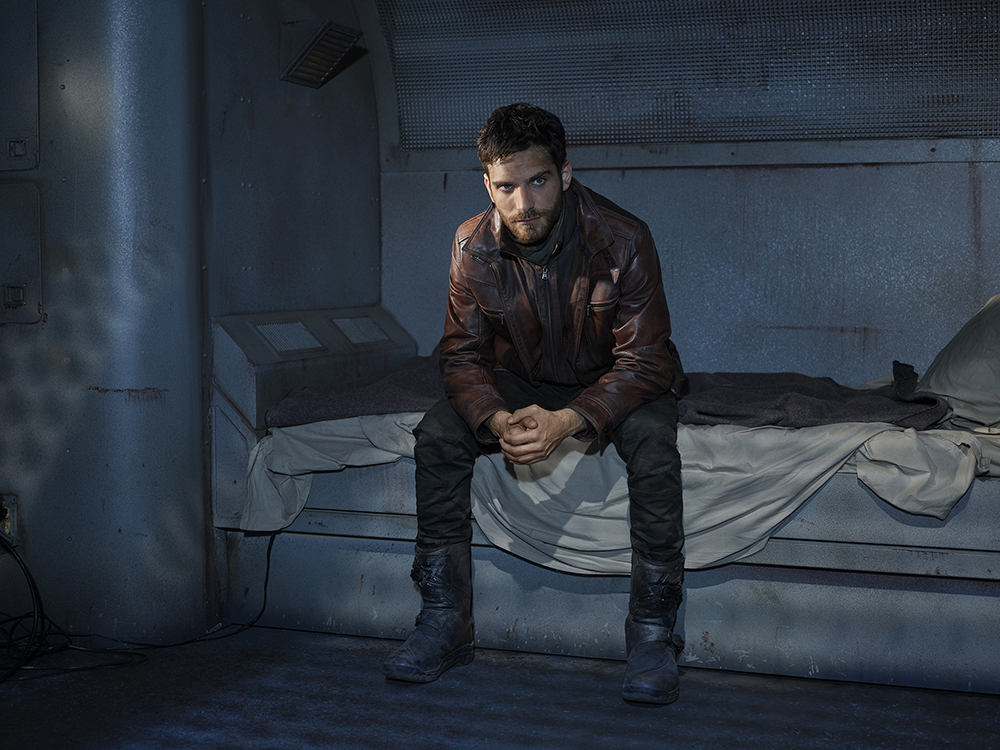 There were at one time plans for a SHIELD spinoff featuring Adrianne Palicki and Nick Blood with Marvel's Most Wanted, but that was scrapped, so we at least know spinoffs have been discussed.
Maybe it's possible there will be an Agents of SHIELD spinoff minus some of the current characters, such as Clark Gregg who returns to the movies with Captain Marvel? I wouldn't mind seeing more from Jeff Ward's Deke who is returning for Season 6 next Summer.
Of course, it's more than likely the ABC Marvel show could be something new, so how about something X-Men related? Disney CEO Bob Iger did say they are excited about the X-Men and Fantastic Four, and offered once they get the Fox Studios Marvel characters, they will be able to explore them. Marvel TV is also currently involved with both of Fox's X-Men series, Legion and The Gifted, as well.
If it is not X-Men related, Jeph Loeb might be releasing the info at the upcoming New York Comic-Con in October, as Marvel TV and Comics has a big presence there every year. If it is X-Men related, we won't find out until the Disney and Fox deal officially goes through some time next year.
Any guesses?
I'll throw something out there: She-Hulk.