Another rumor hits the net in regards to the Marvel Phase 4 release dates, which follows the earlier rumors about Avengers 5 and Captain Marvel 2, claiming a New Avengers movie and more are on their way.
An image claimed to be a leak has been posted to 4Chan which includes release dates for the recently announced Marvel Phase 4 films with two surprising movies: New Avengers and an Ant-Man 3.
Untitled Disney Marvel movie: May 1, 2020 - Black Widow
Untitled Disney Marvel movie: Nov. 6, 2020 - The Eternals
Untitled Disney Marvel movie: Feb. 12, 2021 - Black Panther 2
Untitled Marvel movie: May 7, 2021 - Shang-Chi
Untitled Disney Marvel movie: Nov. 5, 2021 - Doctor Strange 2
Untitled Disney Marvel movie: Feb. 18, 2022 - Captain Marvel 2
Untitled Disney Marvel movie: May 6, 2022 - New Avengers
Untitled Disney Marvel movie: July 29, 2022 - Ant-Man 3
Image claimed to be a leak with Marvel Phase 4 release dates: New Avengers, Ant-Man 3 more: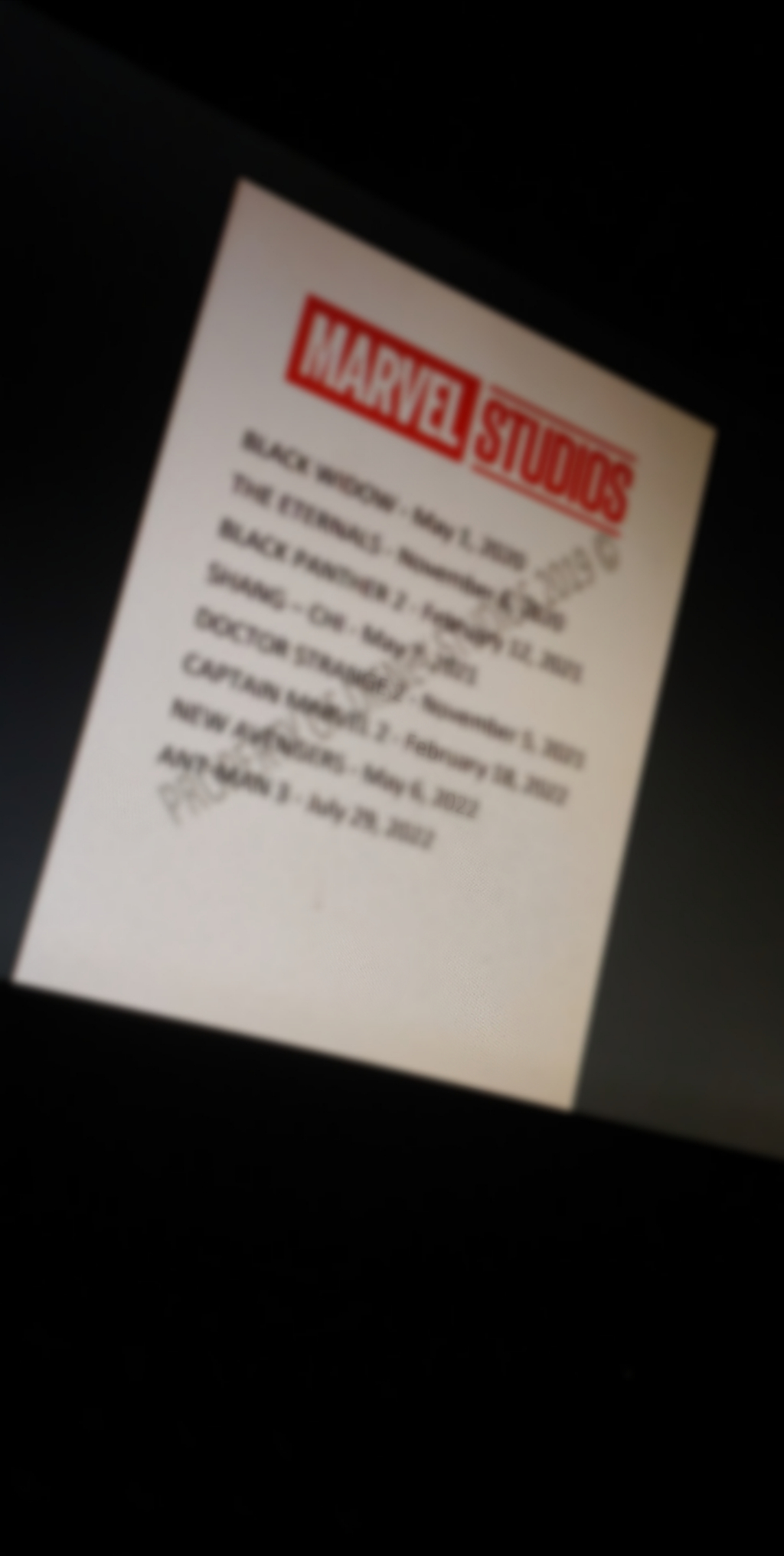 What about Guardians of the Galaxy 3? And Ant-Man 3?
Worth a mention is that James Gunn's Guardians of the Galaxy 3 is noticeably absent. It has been reported Gunn will film Guardians of the Galaxy 3 after he is done with DC's The Suicide Squad, which he is supposed to start filming later this year, but that doesn't necessarily mean James Gunn will start on Guardians of the Galaxy 3 directly after he finishes production on The Suicide Squad. Gunn would still need to be involved with Suicide Squad's post-production not to mention taking the time to promote the film's release, which debuts August 6, 2021. It's quite possible we may not see Guardians of the Galaxy 3 until 2023 or later.
Regarding the potential of Marvel Studios moving forward with Ant-Man 3, Paul Rudd did get a lot of screentime in Avengers: Endgame and Evangeline Lilly did just become Wasp and there are loads they could do with a third movie. In addition, back in February saw Michael Douglas confirm there have been talks; so an Ant-Man 3 is definitely a possibility (with a new director?).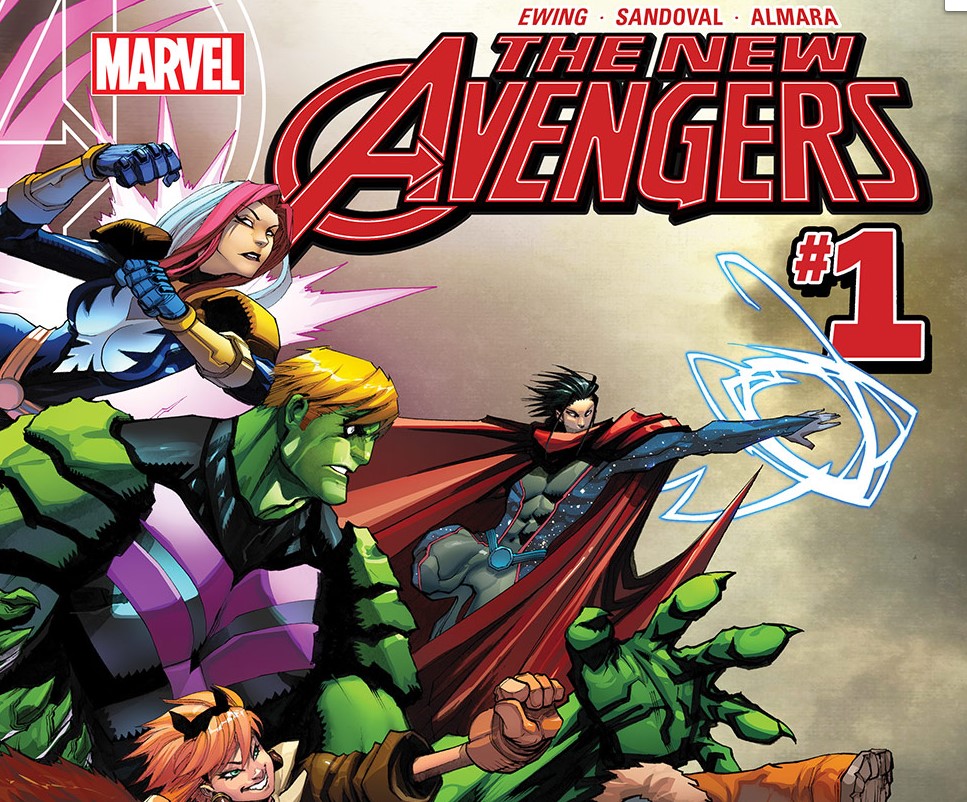 MCU New Avengers
The possibility of a New Avengers movie could be true as obviously the original Avengers look to no longer be a part of the MCU going forward, except for maybe Chris Hemsworth who looks to be returning (Black Widow has been said to be a prequel). It's likely a New Avengers movie will be made up of some of the heroes in the preceding films like Doctor Strange, Black Panther, Captain Marvel, possibly some of The Eternals and maybe Spider-Man.
I've been thinking Kevin Feige is leading up to some sort of MCU Secret Wars movie, which could be a way to introduce the X-Men and Fantastic Four characters through the use of the Multiverse, so maybe an MCU New Avengers movie would in part incorporate Secret Wars?
Back in January actually saw it rumored that a New Avengers movie is in development that will feature the Young Avengers. The roster rumored for the flick includes Kate Bishop's Hawkeye, Hulkling, Iron Lad, Patriot, Wiccan, Stature and Vision (not the Paul Bettany version). Marvel Comics released a New Avengers comic with the younger characters in 2015. 
The other films mentioned in the list look to be a lock as they have been basically confirmed to be happening. Marvel Studios has yet to officially announce their Phase 4 slate, but it has been reported they will do so this Summer.