With the MCU currently in the endgame, what comes next could be a younger assemblage of characters in an Avengers 5 as the current crop of Marvel actors is said to be retiring from the roles due to their contracts expiring with Disney.
It's being rumored that a New Avengers movie is in development at Marvel Studios that may feature a lineup of characters from the Young Avengers comics, the next generation of heroes. The roster being rumored includes Kate Bishop's Hawkeye, Hulkling, Iron Lad, Patriot, Wiccan, Stature and Vision (not the Paul Bettany version).
It's claimed the only casting that has seemingly been confirmed is actress Emma Fuhrmann playing Stature, the older version of Ant-Man's daughter Cassie Lang, who is said to appear in the upcoming The Avengers: Endgame.
It's further said (via wgtc) that The Avengers: Endgame will introduce a concept of the new team of Young Avengers in some way, which does fit with my tease of Marvel's true endgame being what comes next.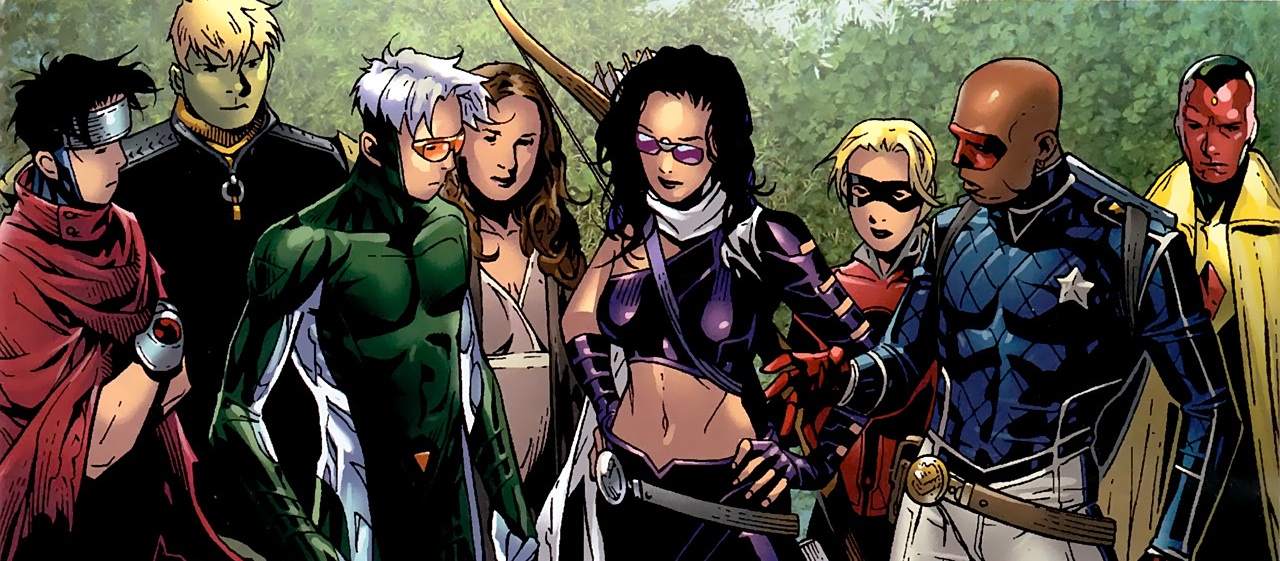 While it is unknown if the rumor is true, with Robert Downey Jr. and Chris Evans looking likely that they are done with Marvel, Kevin Feige will need a new team of heroes to take over. Feige has already confirmed Captain Marvel will be a big part of what is to come, so maybe a younger team of next-generation heroes will be as well.
"Captain Marvel is about to take the lead and be the forefront of the entire Marvel Cinematic Universe," Feige said.
Regarding an Avengers 5, Disney CEO Bob Iger did confirm more event movies are in the works.
"We meet on a regular basis with our Marvel team, and we've plotted out Marvel movies that will take us well into the next decade," Iger said on Disney conference call. "I'm guessing we will try our hand at what I'll call a new franchise beyond Avengers, but that doesn't necessarily mean you won't see more Avengers down the road. We just haven't made any announcements about that."
Endgame director Joe Russo also commented on an Avengers 5 in relation to the Fox-Marvel characters.
"I don't know. I think there could be a little bit of time," Russo said about the X-Men getting integrated into the MCU. "I know with the integration of Fox now and all the Fox characters… I haven't talked directly to [Marvel Studios president Kevin Feige] about it, so I don't know what his plans are, but my guess would be there will be a little bit of time to integrate some of the other characters and take their time doing that."