With Robert Downey Jr. and Chris Evans' contracts ending with The Avengers: Endgame, another Marvel hero is going to have to step it up to the plate take on the leader role for Phase 4; enter Brie Larson and Captain Marvel.
New footage from Captain Marvel is now playing in movie theaters as part of the exclusive Noovie featurette, which includes an interview with Marvel Studios head honcho Kevin Feige.
Redditor detectivemeows describes the footage and offers, "I think most notable is Feige saying Captain Marvel is positioned to really lead the next phase of the MCU, which I took as him really strongly insinuating that she's going to lead the new Avengers."
Updated: with footage of Feige saying, "Captain Marvel is about to take the lead and be the forefront of the entire Marvel Cinematic Universe."
It has been said Marvel's Phase 4 plans are going cosmic in a big way, so it could be possible that Captain Marvel is the leader of a new Avengers team of potential cosmic heroes. In the comics, Carol is the leader of the military force, S.W.O.R.D., that protects Earth from intergalactic threats; so Feige's description does sort of fit.
In addition to the thinking that Carol will be the new leader of The Avengers, it has also been said Captain Marvel is the key to the Avengers, with it thought she is the inspiration behind Nick Fury first forming the team. It's also being speculated Carol saves the day in The Avengers: Endgame and takes down Thanos.
Regarding future Avengers movies, an Avengers 5 is said to be happening, as Disney CEO Bob Iger did say there will be more Avengers movies, and recently saw Endgame director Joe Russo touch upon Avengers 5 and the X-Men.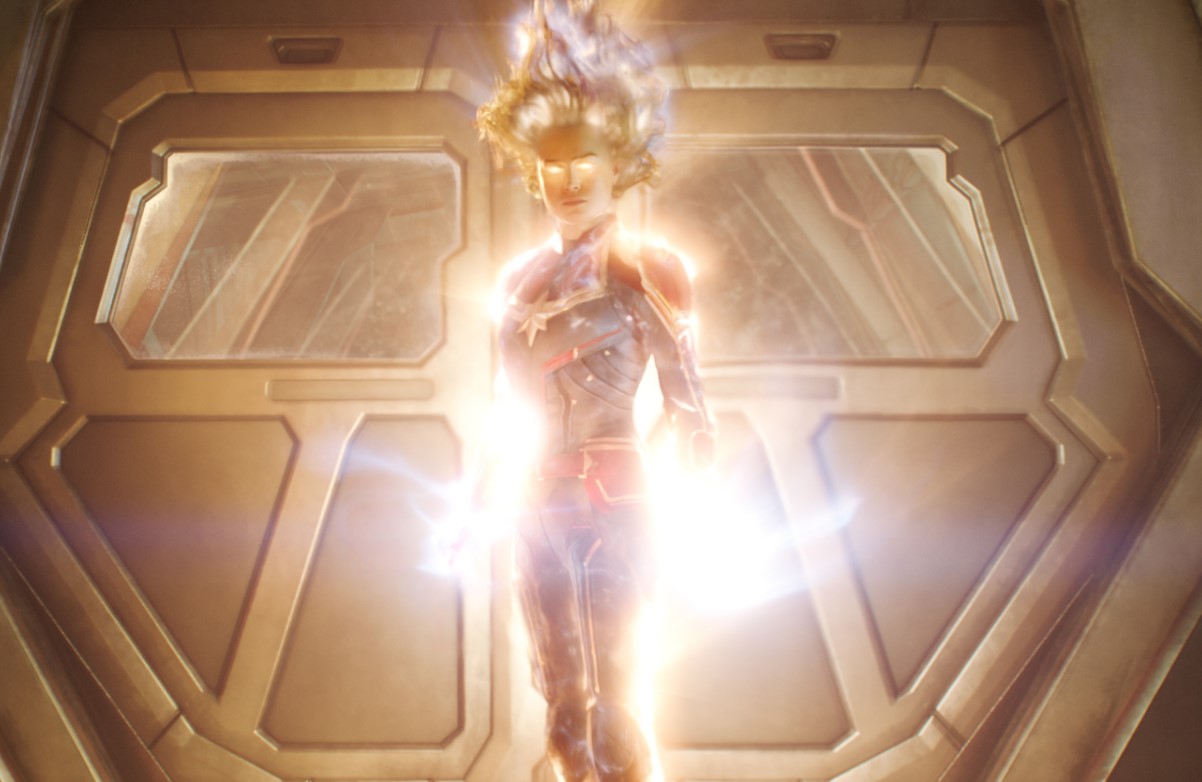 Captain Marvel has a March 8, 2019 release directed by the writing/directing team of Anna Boden and Ryan Fleck and stars Academy Award winner Brie Larson, Samuel L. Jackson, Ben Mendelsohn, Djimon Hounsou, Lee Pace, Lashana Lynch, Gemma Chan, Algenis Perez Soto, Rune Temte, McKenna Grace, with Clark Gregg, and Jude Law.
The film follows Carol Danvers as she becomes one of the universe's most powerful heroes when Earth is caught in the middle of a galactic war between two alien races. Set in the 1990s, the film is an all-new adventure from a previously unseen period in the history of the Marvel Cinematic Universe.
The Avengers: Endgame gets released April 26.