A couple tidbits about the Captain Marvel movie are learned from the official Japanese website, which offers not only the year the movie is set, but just how important the character is to the MCU.
The Captain Marvel movie is described as (translated via Google): "The beginning of the hero holding the key to the 'Avengers' is now revealed."
Furthermore, it has been spotted that the film is set in the year 1995: "Set in 1995, a story before the forming of the Avengers…"
Regarding what "hold the key to the Avengers" actually means is unknown, but the official synopsis also offers "she becomes one of the universe's most powerful heroes."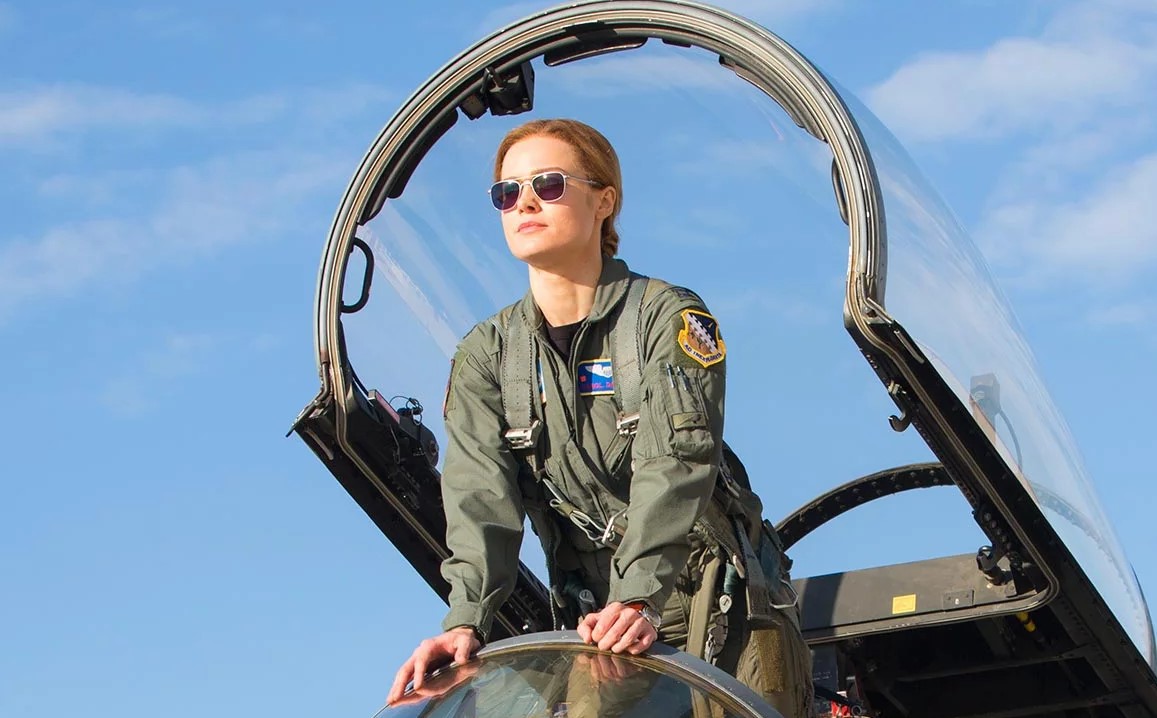 I know fans are a little on the fence regarding the character being essentially retconned into the MCU.
The Avengers: Infinity War post-credit scene saw Nick Fury page Captain Marvel as half the universe turns to dust. As the character is described as "one of the universe's most powerful heroes" does that mean she will be a dues ex machina in stopping Thanos?
One question I need Kevin Feige to answer is why did Nick Fury wait to page Carol Danvers during Infinity War and not for the first Avengers movie?
While I have a lot of faith in Feige, it is Disney we are talking about here, and I'm worried and hoping Captain Marvel and the MCU isn't turning into what Disney did with Star Wars.
Captain Marvel
Captain Marvel has a March 8, 2019 release directed by the writing/directing team of Anna Boden and Ryan Fleck and stars Academy Award winner Brie Larson, Samuel L. Jackson, Ben Mendelsohn, Djimon Hounsou, Lee Pace, Lashana Lynch, Gemma Chan, Algenis Perez Soto, Rune Temte, McKenna Grace, with Clark Gregg, and Jude Law.
Captain Marvel follows Carol Danvers as she becomes one of the universe's most powerful heroes when Earth is caught in the middle of a galactic war between two alien races. Set in the 1990s, the film is an all-new adventure from a previously unseen period in the history of the Marvel Cinematic Universe.