It's learned that MODOK did actually have a chance and that Kevin Feige blows it again as instead of going with a much cooler comic book-accurate design, Marvel went with some goofy version of MODOK in Ant-Man and the Wasp: Quantumania that everyone hates.
Marvel Studios concept artist Aleksi Briclot has posted more MODOK concept art revealing an earlier design that was intended to be even scarier than the version from the comic books, which looks light years better than the final version in the movie.
The previous batch of concept art that Briclot posted was even worse than the film if you can imagine that.
See below.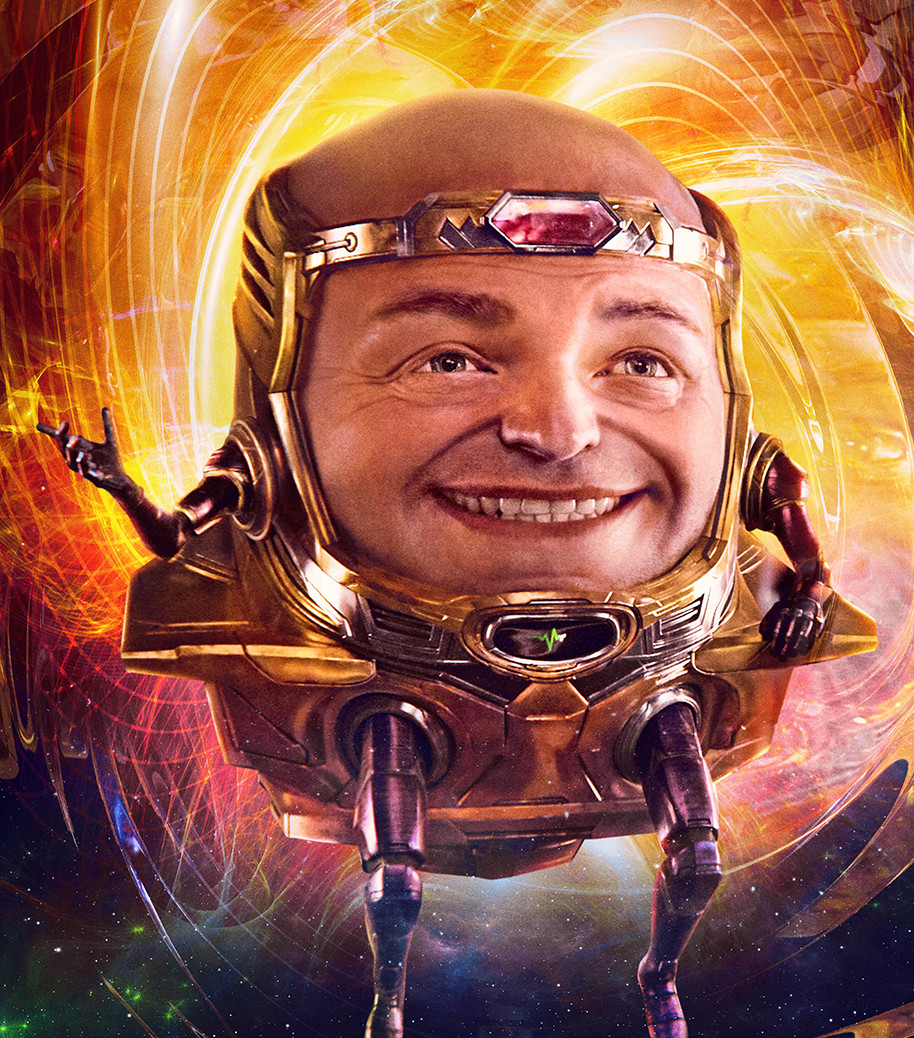 Why did Kevin Feige screw things up again?
It's just as I said, Marvel mandated that MODOK look like the actor playing the part, Corey Stoll from the first Ant-Man, which screwed everything up (much like Pedro Pascal demanding he is shown minus the helmet in The Mandalorian) and of course, paired with the goofy dialogue and scenes, made the film an even more cringe-fest.
It's really no surprise as Kevin Feige also came up with the goofy design for Skaar in She-Hulk and passed on the much better comic book-accurate design.
You have to wonder why Feige would do that? Now Disney is taking a careful look at Marvel and Star Wars as the franchises haven't been performing well at all. Feige is the head of a comic book movie company, it's unbelievable.
Ant-Man and the Wasp: Quantumania is also a massive bomb at the box office for Feige with the film now likely to lose money and possibly make less than $500 million in a movie that introduces the MCU to its next big villain and leads to two big Avengers movies (translation: that's not good).
Briclot also posted cool concept art for Kang the Conqueror which was before the casting of Jonathan Majors. See below.
MODOK concept art is "more frightening"
"Another early concept for the #mentalorganismdesignedonlyforkilling for the movie AntMan and the Wasp : QUANTUMANIA," posted Briclot on Instagram about the MODOK concept art. "For this MODOK, the intent was to make him first look more frightening than his look from the comics, with different weapons and the huge face being some totem/ornament/mask. Then for the reveal you have to wait for what's inside!"
For the Kang art, Briclot said, "Early concept art for Kang (played by the really impressive #jonathanmajors but I did this concept prio to him being casted for the role) for AntMan and the Wasp :QUANTUMANIA. Vis dev team leaded by @andyparkart."