Just like Skaar, MODOK also never stood a chance from the get-go as Ant-Man and the Wasp: Quantumania reveals some really bad concept art.
Regarding Skaar, Kevin Feige came up with the terrible design himself for Skaar in She-Hulk and even passed over much better comic book-accurate designs. It's unknown why Feige went that route but there is no doubt Skaar looks terrible. How's that working out for you, Feige? And Bob Iger is blaming "quantity" for all the Marvel problems? Okay.
So for MODOK, it's more of the same where a Marvel artist has posted concept art on Instagram revealing early designs for the character in Ant-Man and the Wasp: Quantumania where the art is just as bad or even worse than the actual design released in the movie.
Now I'm not blaming the artist, as I tweeted on my Twitter, the main problem with MODOK in the movie is that Feige mandated MODOK look like the actor, Corey Stoll, so that appears to be why the look of MODOK is so bad as I believe, it limits the creative choices behind what MODOK should look like, as the comics and even the video games have taken a much, much better approach.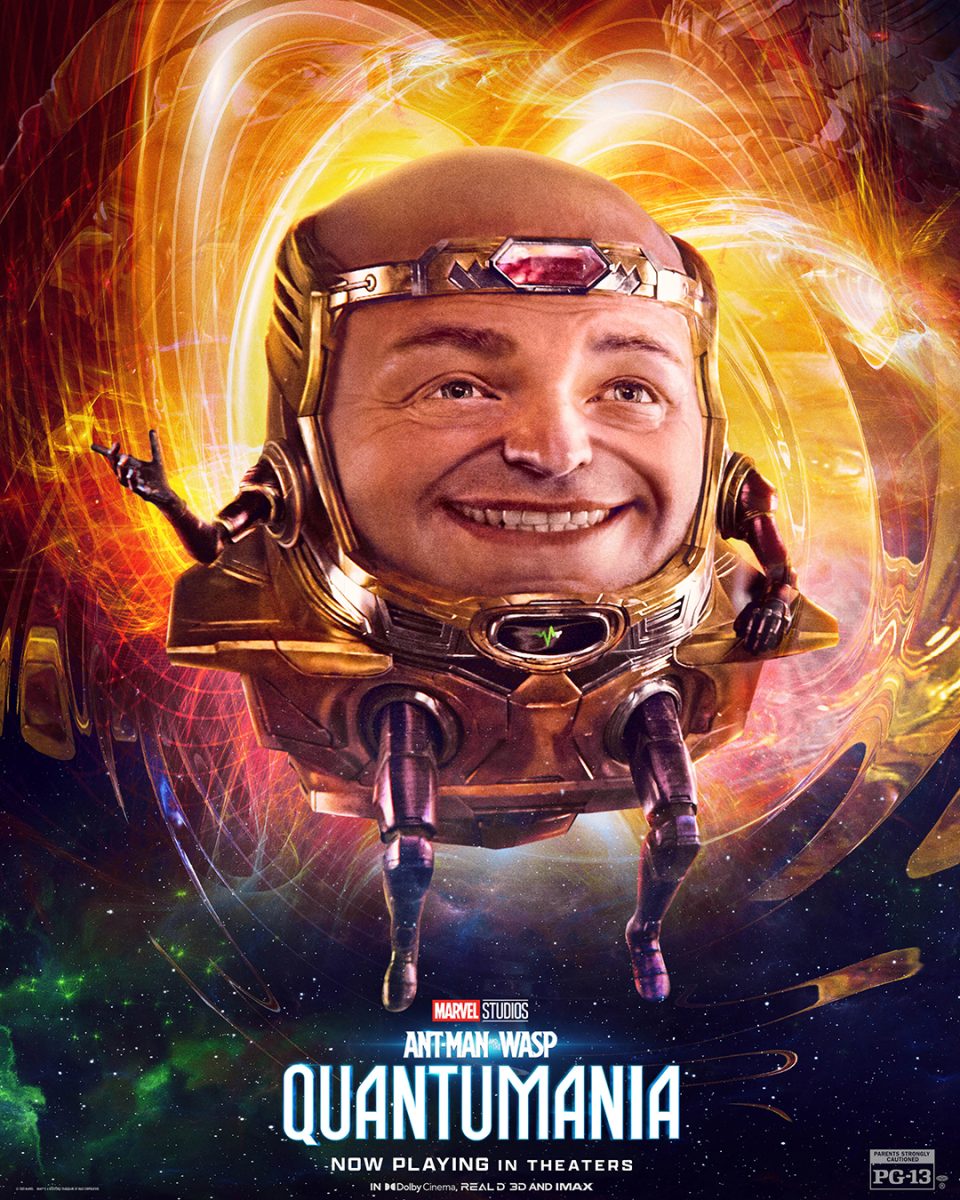 MODOK concept art
Marvel artist Aleksi Briclot posted pieces of concept art on Instagram revealing two designs, one which looks like an even goofier take on MODOK where he says that "one part of the challenge was to keep Darren Cross likeness hidden to be later a reveal," so again, that was all mandates put on the design team and Briclot says all the development concept was made under Marvel Studios Director of Visual Development Andy Park.
"An early concept for MODOK for AntMan and the Wasp : QUANTUMANIA. A twisted and f-cked up version starting from Darren Cross / Yellow Jacket (played by #coreystoll ) having endure the hard and transforming environment that is the quantum realm," said Briclot. "Making him a Mental Organism Designed Only for Killing. Always a challenge to keep the link with the material source from the comics and pushing it further while embracing the whole concept of his roots in the movie."
Bticlot continued, "At some point some idea about some quantum geysers emerged, aging, deagging and transforming things. I jumped on the idea and thought about a twisted reconfiguration (was I thinking about the Fly by Cronenberg? Maybe a little bit in the concept…). One part of the challenge was to keep Darren Cross likeness hidden to be later a reveal."
Giant-sized MODOK
The second is even weirder as Briclot says there was an idea to make a giant-sized version of MODOK. Yikes!
"MODOKZILLA! An early concept art for AntMan and the Wasp : QUANTUMANIA. The core and main idea with AntMan is a play on size and scale," posted Briclot. "The essence of the character and the concept. Shrinking, getting bigger (also having some issues with law and going in jail but that's for another story). MODOK also has something related with size in some messed up way : a really HUGE face on top on a really tiny body." 
Briclot added, "So the quantum realm would have been the proper ground to cause those deformed proportions as well as offering a set to play with them! #darrencross as known as the #yellowjacket (played by #coreystoll) is acting and reacting as an impulsive child (baby!). He got a problematic relationship with Hank Pym like a substitute father. I've merged those ideas for this action scene while using the scale différence with him and AntMan in a twisted but symbolic way. I was thinking about a huge kaiju here and maybe you can even hear the noise/scream of a rusted door opening! (I was when I was painting this scene!). Sometimes it's cool and necessary to stick to the comics reference, sometimes it's great to push the concept further while keeping it faithful to its core!!"