Kevin Feige cancels Helstrom at Hulu, which marks the end of an era as everything under Jeph Loeb and Marvel TV, at least live-action, is now over and done with.
Helstrom only lasted one season, but the writing has been on the wall regarding its demise as "Marvel" was dropped from the show's official title and the showrunner came out and said the series wasn't in the MCU.
"There are Easter Eggs in the show for sure but they are more toward that Helstrom universe and that Ghost Rider universe and sort of the darker part," Paul Zbyszewski said back in October. "We are not tied to the MCU. We are our own separate thing. It's freeing, honestly."
Reportedly, things came to a head regarding Feige and Head of Marvel TV Jeph Loeb last Fall when Feige basically took over all of Marvel and fired Loeb.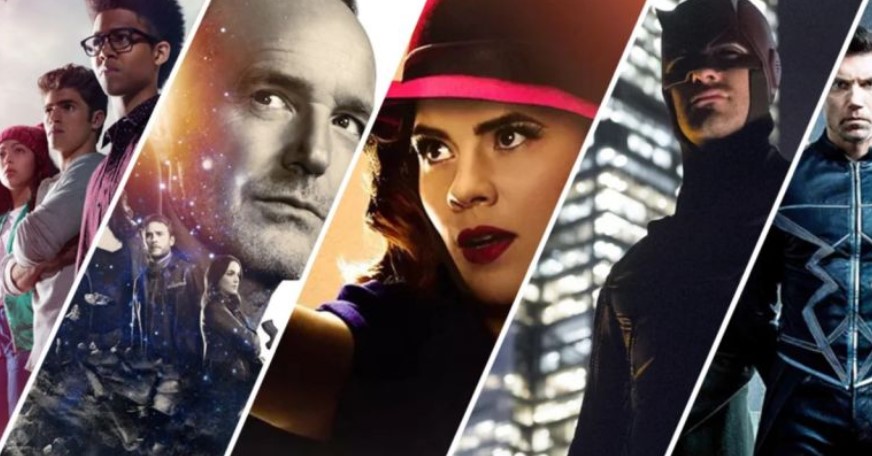 Kevin Feige ends Marvel TV
Leading up to Feige's appointment included basically cancellations for all the Marvel TV projects (as Feige is developing the MCU Disney Plus shows) including the aforementioned Ghost Rider, and Agents of SHIELD, the Marvel Netflix shows including Daredevil, Runaways, Cloak and Dagger, the Marvel TV Fox X-Men shows, and Kevin Feige fired the creative team behind the Tigra and Dazzler animated series and cancel the project.
All that remains from Marvel TV is the MODOK animated series which has Loeb listed as an executive producer so it's likely MODOK is a one-and-done as well.
Long story short, Marvel Studios and Marvel TV were two separate companies at Disney.
Marvel Studios, led by Feige, and Marvel TV, led by Loeb who was chums with the likes of Ike Perlmutter and his Marvel Comics Creative Committee (MCCC) that Feige can't stand, didn't get along. Reportedly, the MCCC massively interfered with the MCU, but eventually, Feige went out and got rid of them and Perlmutter's involvement.
Now Feige is in charge of all of Marvel movies, TV, and publishing (comics) and has also rebranded Marvel TV. Whether that is a good thing remains to be seen.
A quick note regarding Daredevil, the most recent rumors offer Feige has caved to fan demands and will be bringing Charlie Cox in the MCU, rumored in Spider-Man 3 and the She-Hulk series.