Check out the wild trailer below for John Woo's Silent Night starring Joel Kinnaman which is basically Marvel's Punisher but maybe better.
While Marvel Comics changes up Punisher because of politics, the Silent Night trailer features all kinds of action and badassery.
And the kicker?
Silent Night has no dialogue!
As seen in the footage, Joel Kinnaman's son gets killed which sets him off on a rampage; however, due to the crossfire, Kinnaman is injured in the throat and can't talk.
That's okay! He'll let the bullets do the talking for him!
The flick also gets released around Christmas Day, and recall how last year saw David Harbour's Violent Night released around Christmas and was a big hit and a lot of fun.
Regarding the Punisher, Jon Bernthal is set to reprise Frank Castle on the Daredevil: Born Again Disney+ series, but Bernthal does have some reservations. Let's hope Feige can get it right, as I am told Marvel is retooling the series to fix things.
Comic book writer Mark Millar also thinks Silent Night looks pretty awesome. Watch the trailer below.
Disney created a gap in the market when they rubbed out The Punisher. It was only a matter of time before John Woo appeared with the upgrade. This looks PHENOMENAL. I hope it makes crazy $$$$! https://t.co/wyEmHD3CRH

— Millarworld (@mrmarkmillar) October 3, 2023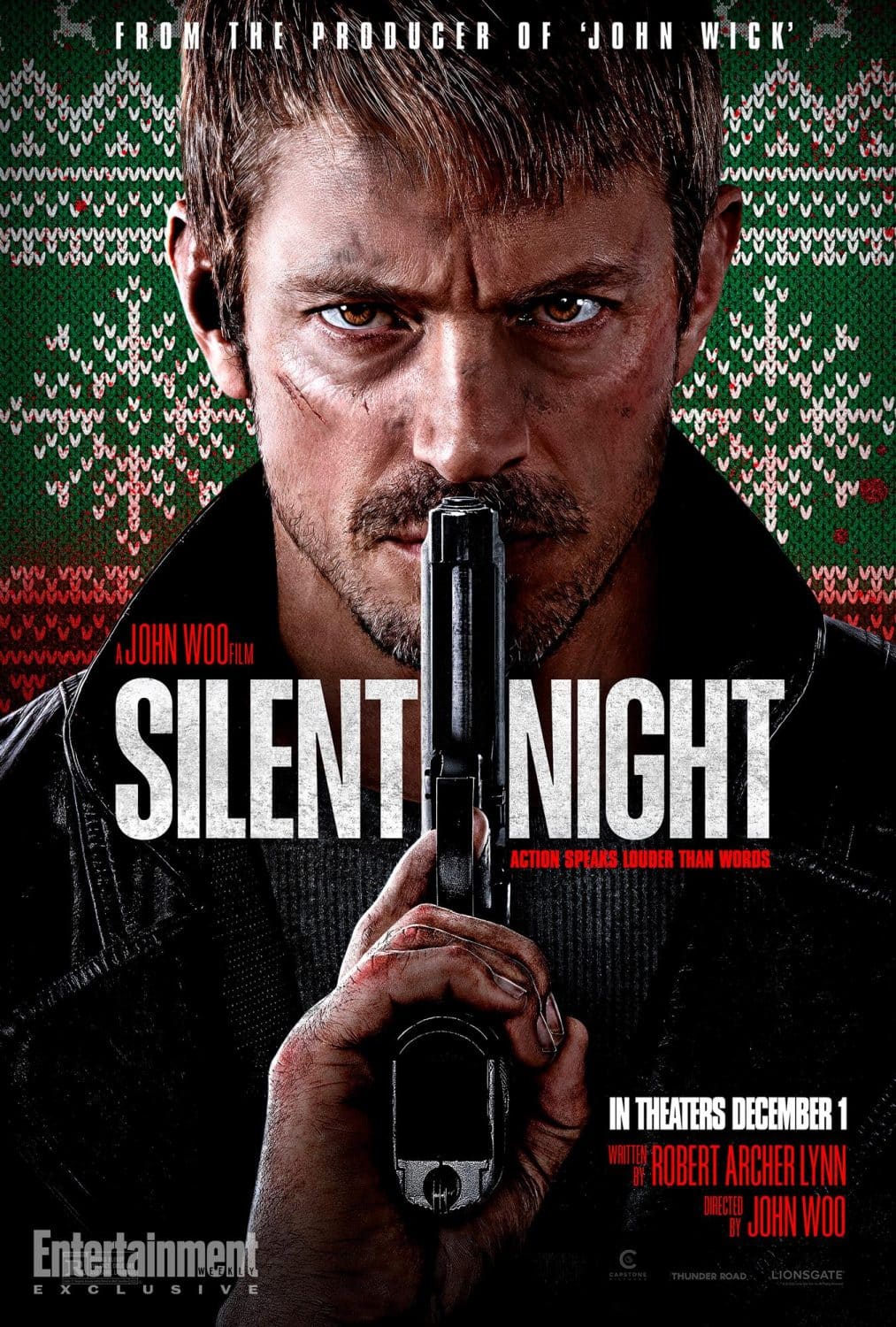 What is Silent Night about?
From legendary director John Woo and the producer of John Wick comes this gritty revenge tale of a tormented father (Joel Kinnaman) who witnesses his young son die when caught in a gang's crossfire on Christmas Eve.
While recovering from a wound that costs him his voice, he makes vengeance his life's mission and embarks on a punishing training regimen in order to avenge his son's death.
Full of Woo's signature style, Silent Night redefines the action genre with visceral, thrill-a-minute storytelling.
In Theaters December 1. Starring Joel Kinnaman, Scott Mescudi, Harold Torres and Catalina Sandino Moreno. Written by Robert Archer Lynn. Directed by John Woo.
Watch the trailer: