Joining the millions and millions of fans around the world, and even Mark Hamill, John Boyega comes out publicly against the Disney Star Wars movies which sees him play Finn.
A fan made a comment on Twitter comparing the disappointing final season of Game of Thrones to Disney Star Wars, mentioning that hopefully similar to the GOT actors coming out and voicing their displeasure, that he hopes the Disney Star Wars actors will do something similar.
John Boyega tweeted a reply: "Don't worry. I most definitely will!"
Don't worry. I most definitely will !

— John Boyega (@JohnBoyega) May 29, 2019
A few days later then saw John Boyega make a comment about bad writing surrounding the films.
"I have those discussions on set," Boyega tweeted.
I have those discussions on set.

— John Boyega (@JohnBoyega) June 7, 2019
John Boyega isn't happy with the sequel trilogy it sounds like.

Says he'll give his "true feelings" like the GoT cast did, & had "discussions on set" about the bad writing.

Remember this when you see articles about "Toxic trolls review bomb EpIX on Rotten Tomatoes." pic.twitter.com/8rNrpzSiFM

— Dataracer (@Dataracer117) June 14, 2019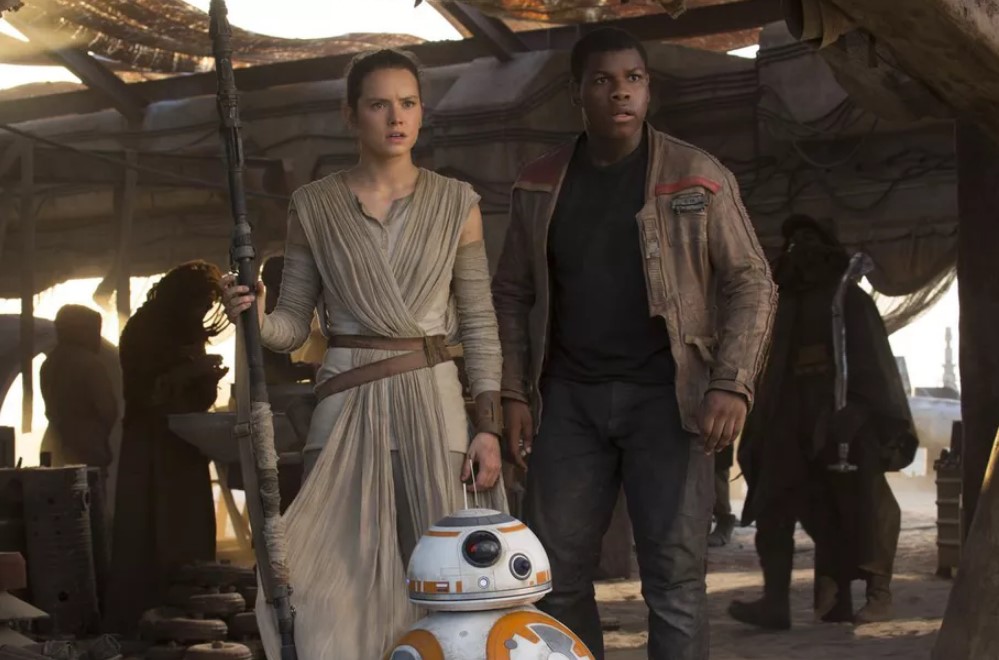 John Boyega Hates Disney Star Wars?
Similar to a lot of fans, John Boyega may be unhappy with the character development surrounding Finn, particularly in Rian Johnson's Star Wars: The Last Jedi. The good news for fans is that apparently, J.J. Abrams is going to fix the Finn and Rey relationship for Star Wars: The Rise of Skywalker, as back in 2018 saw Boyega offer the following (legendary composer John Williams offered more of the same):
"I haven't read the script for Episode IX, but Daisy did shoot me a text saying, 'Oh my gosh, I just heard from J.J. [Abrams], and we're back together.' That's what I'm really excited about, is Finn and Rey back together again,'" Boyega revealed at the Awesomecon.
Redditors have also screen-captured a tweet that John Boyega liked that called Star Wars: The Last Jedi a "train wreck."
Disney Star Wars In Trouble
Regarding Mark Hamill, he has come out many times against what Disney has done with Star Wars, most recently expressing that he has been outraged, shocked and tricked by Disney Star Wars, and he also made fun of the marketing surrounding Luke in Star Wars: The Rise of Skywalker.
It will be interesting to hear what John Boyega says after Episode IX is released this December. Obviously, he isn't going to throw the film under the bus prior to its release, but it will be nice to hear how exactly Disney caused the downfall of Star Wars. Reportedly, things are so bad with the franchise that Rian Johnson's Star Wars films have been canceled. With Game of Thrones ending the way it did, fans are now even more nervous with David Benioff and D.B. Weiss directing the new Star Wars movie to be released in three years. Not looking good.
(h/t YouTube)