A big rumor has hit the net about the Marvel reveals at next week's D23 Expo which includes Henry Cavill, Denzel Washington, John Krasinski, Giancarlo Esposito, John Boyega, Jodie Comer, and Daisy Edgar-Jones.
The info comes from Emmet Kennedy via Twitter who according to his bio is a "broadcaster on talkSPORT2, Racing's #1 Podcast @FinalFurlongPod. CNN. RTÉ. ITV. Commentator. Voice Over/Voice Actor #MurderAtTheCottage SKY CRIME. LEGO addict."
Kennedy tweeted the following about Marvel and the D23 Expo:
"I'm reliably informed that Marvel Studios have signed epic talent for Phase 5," states the tweet. "John Boyega Henry Cavill Jodie Comer Daisy Edgar-Jones John Krasinski Giancarlo Esposito Denzel Washington To be announced (with some on stage) by Feige at #D23Expo2022 #FantasticFour #SheHulk #XMen."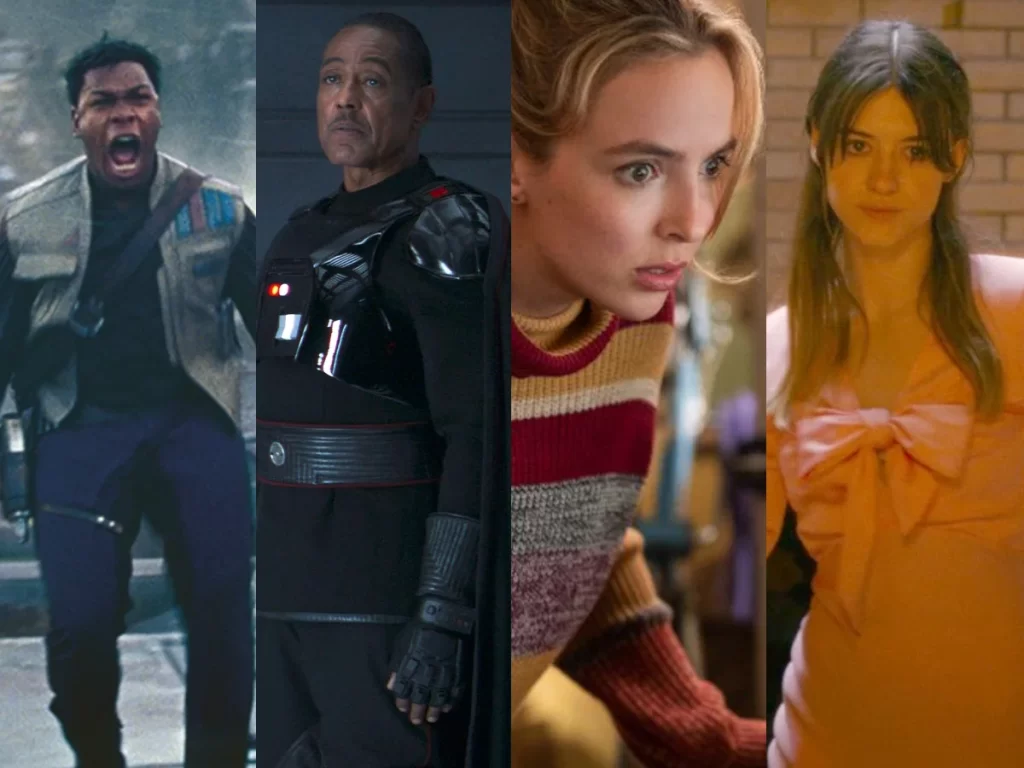 Marvel D23 Expo rumors:
Obviously, the validity is unknown but it should be called into question.
John Boyega
John Boyega was recently asked about Marvel rumors and shot them down.
"That's not in the vision for me now," Boyega responded to Men's Health who asked if he is joining the MCU. "I want to do nuanced things. I want to donate my services to original indie films that come with new, fresh ideas, because I know it's real hard to top Iron Man in that universe."
Henry Cavill
Likewise, while it has been rumored Henry Cavill signed with Marvel for Loki Season 2 as Hyperion, a DC leaker that works at Warner Bros. is stating Henry Cavill is back as Superman.
John Krasinski
Rumors have also offered John Krasinski won't be playing Mr. Fantastic Reed Richards in the Fantastic Four movie as his appearance in Doctor Strange 2 was just for fan service and that a younger actor may be cast in the role.
We also see his wife Emily Blunt hasn't been mentioned, so pairing Krasinski with another actress playing his wife in the flick might seem sort of odd as Emily Blunt has been fan cast as Sue Storm Invisible Woman as much as Krasinski has been for Reed Richards.
Denzel Washington
Regarding Denzel Washington, while promoting, A Journal For Jordan, which also stars Black Panther actor Michael B. Jordan, Jordan responded: "No hesitation," when asked if Washington should join the MCU, with Denzel replying, "You better hurry" as the actor said he might retire from acting soon.
Interestingly enough, Denzel Washington said in order for him to keep acting he needs to be challenged and that there isn't much left for him to do, so maybe what is left is joining the Marvel Cinematic Universe.
Giancarlo Esposito
Giancarlo Esposito has been rumored for Marvel for a while including playing Dracula, and the actor has made it no secret he wants to play Professor X of the X-Men.
Jodie Comer
Jodie Comer (The Last Duel, Free Guy) has been rumored for Fantastic Four as Sue Storm and was apparently on Marvel's radar for Thor: Love and Thunder, so maybe Marvel liked what they saw but liked her better for FF.
Daisy Edgar-Jones
Daisy Edgar-Jones is known for Normal People, War of the Worlds, Where the Crawdads Sing, and has a Marvel connection as she stars in the horror movie with Sebastian Stan, Fresh. Maybe she's up for an X-Men character?
Update: An Instagram account is stating Daisy Edgar-Jones has been cast in Fantastic Four as Sue Storm and that it's pretty certain she will be announced at the D23 Expo.
The D23 Expo takes place Sept. 9-11 so hopefully, we'll find out more.