You know when your own actors hate the movie that something is really wrong, as now John Boyega comes out against Star Wars: The Last Jedi.
While promoting the release of The Rise Of Skywalker, John Boyega lets it be known that he wasn't thrilled with The Last Jedi, just like Mark Hamill.
"The Force Awakens I think was the beginning of something quite solid. The Last Jedi, if I'm being honest, I'd say that was feeling a bit iffy for me. I didn't necessarily agree with a lot of the choices in that, and that's something that I spoke to Mark [Hamill] a lot about and we had conversations about it. And it was hard for all of us, because we were separated. I guess the original Star Wars films there was much more of a trio feel where it was essentially about Luke's journey, but Han and Leia there was a strong dynamic, which I think, I don't know how quickly we're going to be able to establish that longterm dynamic with [The Rise of Skywalker]. But if it's exploring that dynamic, then that would be cool."
Boyega actually previously said that was one thing he was happy about with J.J. Abrams doing The Rise of Skywalker, which was bringing back the Finn and Rey relationship.
"I haven't read the script for Episode IX, but Daisy did shoot me a text saying, 'Oh my gosh, I just heard from J.J. [Abrams], and we're back together.' That's what I'm really excited about, is Finn and Rey back together again," Boyega revealed last December at Awesomecon.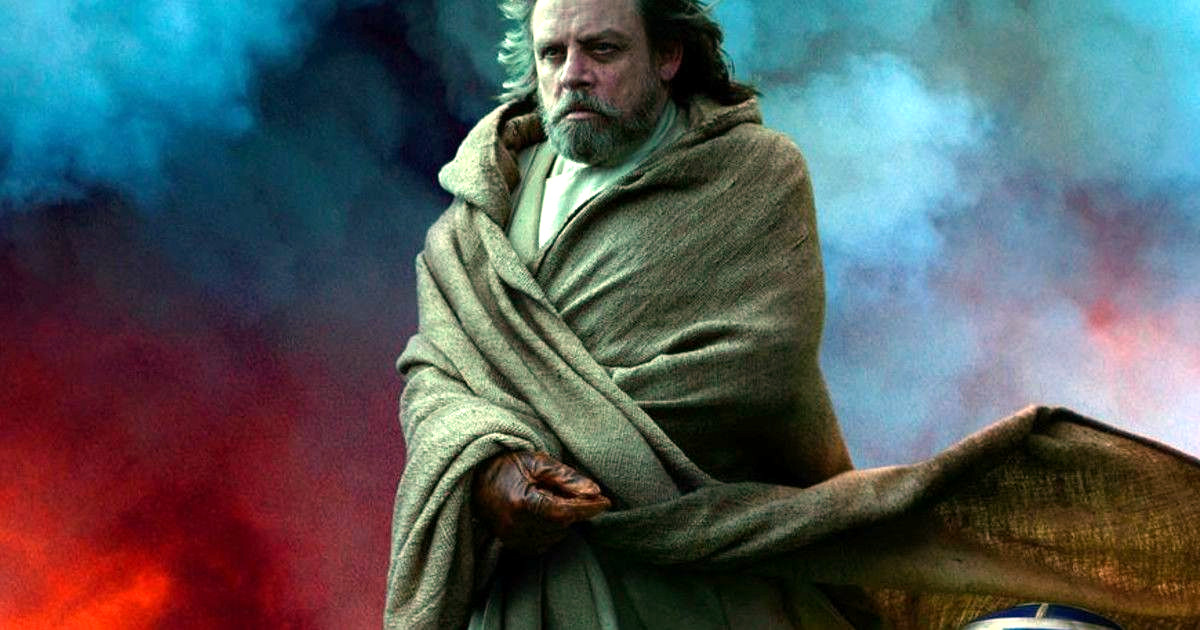 Mark Hamill hates Star Wars: The Last Jedi, too
Regarding what Mark Hamill thinks, the Luke Skywalker actor has said plenty; back in March, he said he was shocked and tricked by Disney and that it was a big mistake.
He remains shocked by Han Solo's fate: slain by his own son and Luke's nephew, the powerful Dark Side warrior Kylo Ren (formerly known as Ben Solo) in the sequel trilogy's opening instalment, The Force Awakens. 'I just thought, Luke's never going to see his best friend again. You look at it in a self-centred way. I said that it was a big mistake that those three people would never reunite in any way. I guess I was wrong, because nobody seems to care! I have to stipulate that I care, but it didn't really seem to affect the larger audience. Luke, Han and Leia will never be together again, and I'll probably never get to work with Harrison again.

Then the second thing was that they killed me off. I thought: oh, okay, you should push my death off to the last one. That's what I was hoping when I came back: no cameos and a run-of-the-trilogy contract. Did I get any of those things? Because as far as I'm concerned, the end of VII is really the beginning of VIII. I got one movie! They totally hornswoggled (tricked) me.'
Update: Abrams, Isaac, and Ridley hate The Last Jedi, too.
Star Wars: The Rise Of Skywalker gets released December 20, 2019 directed by J.J. Abrams and stars Carrie Fisher, Mark Hamill, Adam Driver, Daisy Ridley, John Boyega, Oscar Isaac, Anthony Daniels, Naomi Ackie, Domhnall Gleeson, Richard E. Grant, Lupita Nyong'o, Keri Russell, Joonas Suotamo, Kelly Marie Tran, and Billy Dee Williams.
Synopsis: Lucasfilm and director J.J. Abrams take viewers on an epic journey with Star Wars: The Rise of Skywalker. With the help of new and unexpected allies, the Resistance must find the will and the way to defeat the First Order in a final battle for freedom.
(via HypeBeast)