Well, it's all coming out now, and just like I said all these years, that Star Wars: The Last Jedi has been a disaster for the franchise, as now J.J. Abrams joins Mark Hamill, John Boyega and Daisy Ridley and Oscar Issac about the flick not being any good.
Abrams spoke with the NY Times where he offered up he didn't like the direction Rian Johnson took with Star Wars: The Last Jedi which ignored what he set up in The Force Awakens:
"The Last Jedi," released in 2017, was also a success. But each time it addressed one of several cliffhangers left dangling from "The Force Awakens" — what would happen when Rey returned Luke Skywalker's lightsaber to him? who were her parents? who was the nefarious Supreme Leader Snoke? — Johnson's movie seemed to say: the answers to these questions aren't as important as you think.

Abrams praised "The Last Jedi" for being "full of surprises and subversion and all sorts of bold choices."

"On the other hand," he added, "it's a bit of a meta approach to the story. I don't think that people go to 'Star Wars' to be told, 'This doesn't matter.'"
The article goes on to offer what Oscar Isaac felt like when shooting The Last Jedi, which is similar to John Boyega's own thoughts:
"The characters were very frustrated, and it felt that way," Isaac said. "You felt the difficult energy of those scenes, figuring that stuff out."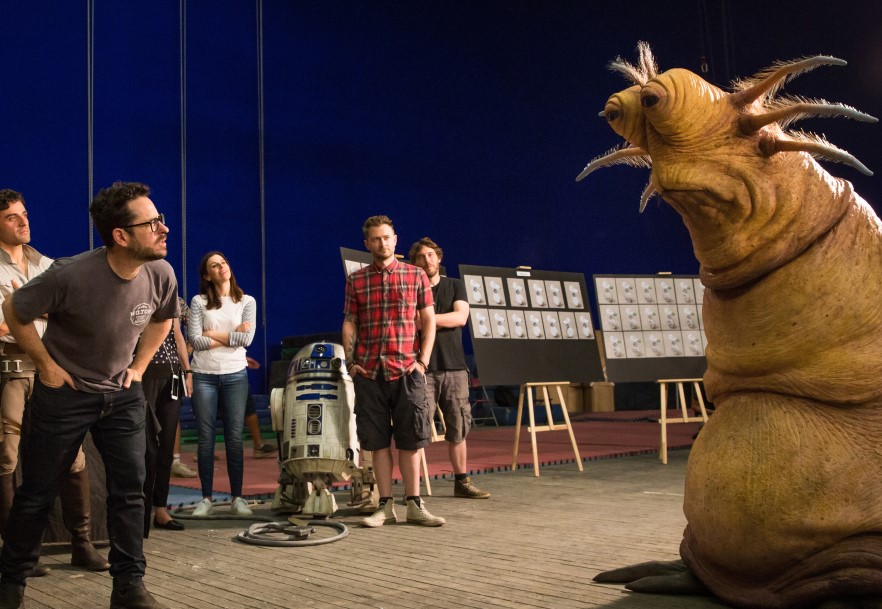 No one likes Star Wars: The Last Jedi
Daisy Ridley actually goes so far as to say that she cried and breathed sighs of release when she heard J.J. Abrams was directing Star Wars: The Rise of Skywalker and not Rian Johnson.
But when it was announced that Abrams was indeed returning, his actors breathed sighs of relief. "I cried," Ridley said, explaining that the director brought a comforting sense of structure and security.
The article also adds that Boyega was happy about Abrams returning.
Boyega said he was glad that Abrams would get to finish the tale he'd begun in Episode VII. "Even as a normal person in the audience, I wanted to see where that story was going," Boyega said.
Mark Hamill has also made it clear that he hasn't been happy with The Last Jedi, and recently saw C-3PO actor Anthony Daniels offer his disappointment with Disney Star Wars.
The good news with the cast and creators vindicating what many fans have been saying for years, including yours truly, is that hopefully, Star Wars will be going in a better direction in the future, which is something the success of the Disney Plus series, The Mandalorian, testifies too, as it is also said John Favreau and Dave Filoni will be taking over the creative direction of the franchise.
Regarding Rian Johnson, he seems to be bantha fodder.
Star Wars: The Rise Of Skywalker gets released December 20, 2019 directed by J.J. Abrams and stars Carrie Fisher, Mark Hamill, Adam Driver, Daisy Ridley, John Boyega, Oscar Isaac, Anthony Daniels, Naomi Ackie, Domhnall Gleeson, Richard E. Grant, Lupita Nyong'o, Keri Russell, Joonas Suotamo, Kelly Marie Tran, and Billy Dee Williams.
Synopsis: Lucasfilm and director J.J. Abrams take viewers on an epic journey with Star Wars: The Rise of Skywalker. With the help of new and unexpected allies, the Resistance must find the will and the way to defeat the First Order in a final battle for freedom.