I was going to write an article about this last night, as I just finished watching the second episode of The Mandalorian, but THR beat me to it as they are reporting Jon Favreau and Dave Filoni will likely take over the creative direction of Disney Star Wars.
It's noted with the question of LucasFilm President Kathleen Kennedy exiting Disney, that Kennedy might be setting up her "ideal team" to take over which includes Jon Favreau, Dave Filoni and Michelle Rejwan, who was just named LucasFilm Senior Vice President and who will oversee the live-action development and production of new Star Wars movies and TV shows, with Rejwan also serving as producer on The Rise of Skywalker.
Regarding Jon Favreau, the article notes at a Nov. 13 screening for The Mandalorian, Favreau "was the star of the night" and received lots of praise from eccentric filmmaker and Mandalorian actor Werner Herzog.
"Favreau will have a lot of say over the future of Star Wars," the article reports.
Favreau and Filoni are behind the Disney Plus series The Mandalorian which is getting rave reviews from fans.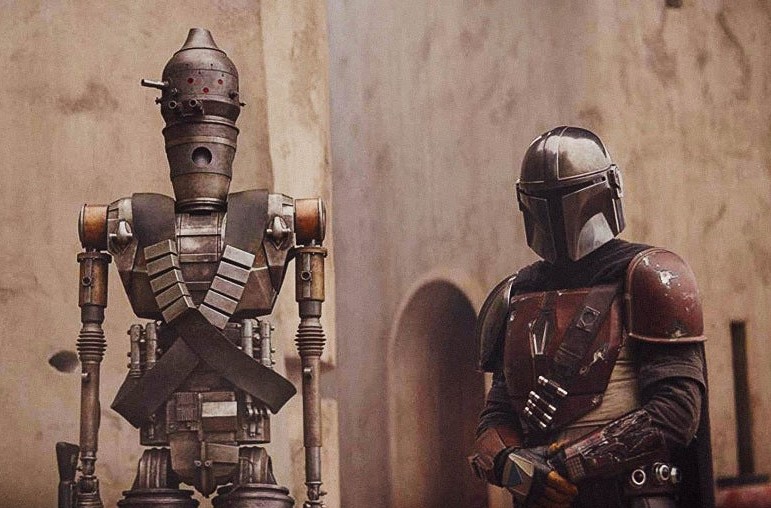 Star Wars course correction underway
It's also said that Kevin Feige will have a small hand in Star Wars as he is going to be producing a new flick for the franchise. Feige already has his plate full with the Marvel Cinematic Universe, which includes the new Fox characters as well as another Spider-Man movie and all the Disney Plus shows, so don't look for Feige to get too involved with Star Wars.
That said, it is noted that Disney CEO Bob Iger recognized the benefit of using Feige on Star Wars, as the article notes one film agent said: "If you're Iger, you've got to figure out a way to use that person."
Rian Johnson is also touched upon as it is reported a Star Wars movie that is supposed to come out in 2022, won't be by Johnson.
Rumors offer Rian Johnson is out.
(via THR)