Following my Comic-Con scoop in regards to J.J. Abrams taking on Superman and Green Lantern, now more of the same is being said again.
Note: I also scooped Tom Welling in Crisis In Infinite Earths while at Comic-Con.
The latest regarding J.J. Abrams tackling the DCEU comes from leaker Daniel RPK who recently launched a YouTube channel.
A viewer asked if the news surrounding J.J. Abrams directing Superman or a Man of Steel 2 and Green Lantern Corps is true, which saw Daniel RPK reply, "WB really want that and are pushing for it but no news yet."
I was told a big part of the reason why J.J. Abrams signed a huge deal with WarnerMedia is that he wants to tackle the DC characters, with Superman and Green Lantern first.
Regarding a Man of Steel 2, I doubt Abrams will be directing a sequel to Zack Snyder's movie because I was also told that Henry Cavill as Superman will be recast with a younger actor, with the reason being because Robert Pattinson is the new Batman of the DCEU, so "Superman can't be older than Batman." And let's be honest, Abrams isn't going to do a follow up to another director.
And if you have any doubts that Abrams can do comic book characters justice, I highly recommend you read the new Spider-Man #1 Marvel comic book that Abrams wrote with his son.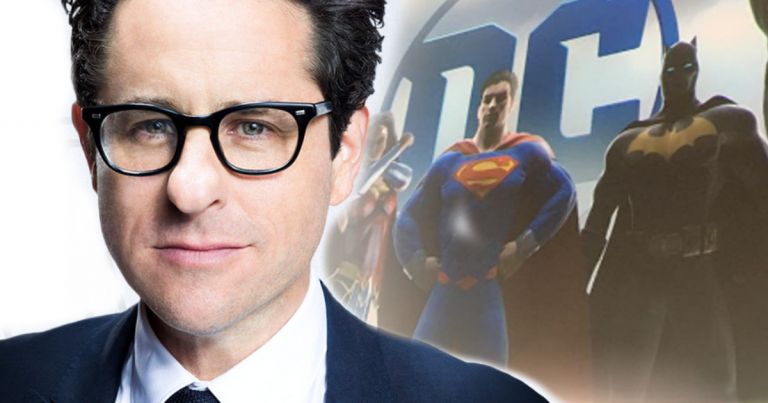 J.J. Abrams at WB because of DC, Superman, Green Lantern
I also think J.J. Abrams may be doing Green Lantern with Hal Jordan – not necessarily Green Lantern Corps – as a rumor suggests the GLC is being made into a series for HBO Max. Of course, Abrams could be involved with both or either one or the other.
Recently, saw it learned that Abrams passed on a potential billion-dollar deal with Apple, with one of the reasons said to be because Apple didn't have a movie studio, so Abrams signed with WB at a much lesser amount because WB has a theatrical distribution model (which of course includes the DC characters as I was told).
Further clues about Abrams involvement in the DCEU includes he is best friends with The Batman director Matt Reeves.
I was also told Abrams and his producer wife Katie McGrath are responsible for getting Ann Sarnoff the new WB CEO gig.
Interestingly enough, it has been reported that "McGrath conveyed to WarnerMedia CEO John Stankey in no uncertain terms that Warner Bros. CEO Kevin Tsujihara's continued presence at the company was a 'values' issue as she and Abrams explored their company's options" — so we see they wanted Tsujihara gone and Sarnoff on the job.
Ann Sarnoff officially took over in August, which was followed by the official announcement about Abrams in September.
One last tidbit why J.J. Abrams on Superman and Green Lantern is happening comes from the fact that WB turned down Henry Cavill and Chris McQuarrie's pitch for a Man of Steel 2 and Green Lantern. Why would WB do that? Because of Abrams.
I also just spoke to one of my Comic-Con sources the other day who told me it's "pretty impressive" what DC has planned.
You can also check out Kevin Smith's reaction to the J.J. Abrams Superman and Green Lantern news.