Back in June saw Marvel Comics announce that J.J. Abrams and his son are writing a Spider-Man comic book, and now a promo trailer for the series has been released featuring a look at the art, including the villain Cadaverous and more.
"J.J. Abrams takes the webbed wonder to new heights when he and his son Henry partner with legendary spider-artist Sara Pichelli for a story like you've never seen before! SPIDER-MAN #1 arrives September 18 in comic shops and the Marvel Comics App!" the video description teases.
"The thing I am most excited about in this book is getting to tell a story that is in this format this is new to me," J.J. Abrams said.
Henry Abrams added, "Spider-Man, in general, has been one of the most interesting superhero characters to me. When he gets stronger, his problems get bigger. So I think what was a large focus on our series was him as a person and not just him as a mask. How does he deal with these real issues? It's been a pleasure exploring that."
Marvel Comics Editor Nick Lowe teases the villain.
"He is one of the most terrifying Spider-Man villains of all time," Lowe said. "And that is saying something. Spider-Man has faced the Green Goblin, Carnage, Venom, and Cadaverous might be even scarier and a little bit grosser than any of them. His minions are terrifying and they do some horrible things to our main characters very early on in the story."
Check out more from J.J. Abrams, Henry Abrams and Nick Lowe in the video below.
Spider-Man #1 (of 5) goes on sale September 18 with art from Sara Pichelli. Find the cover and solicit below.
J.J. Abrams Spider-Man Marvel Comics trailer:
Sara Pichelli Spider-Man art: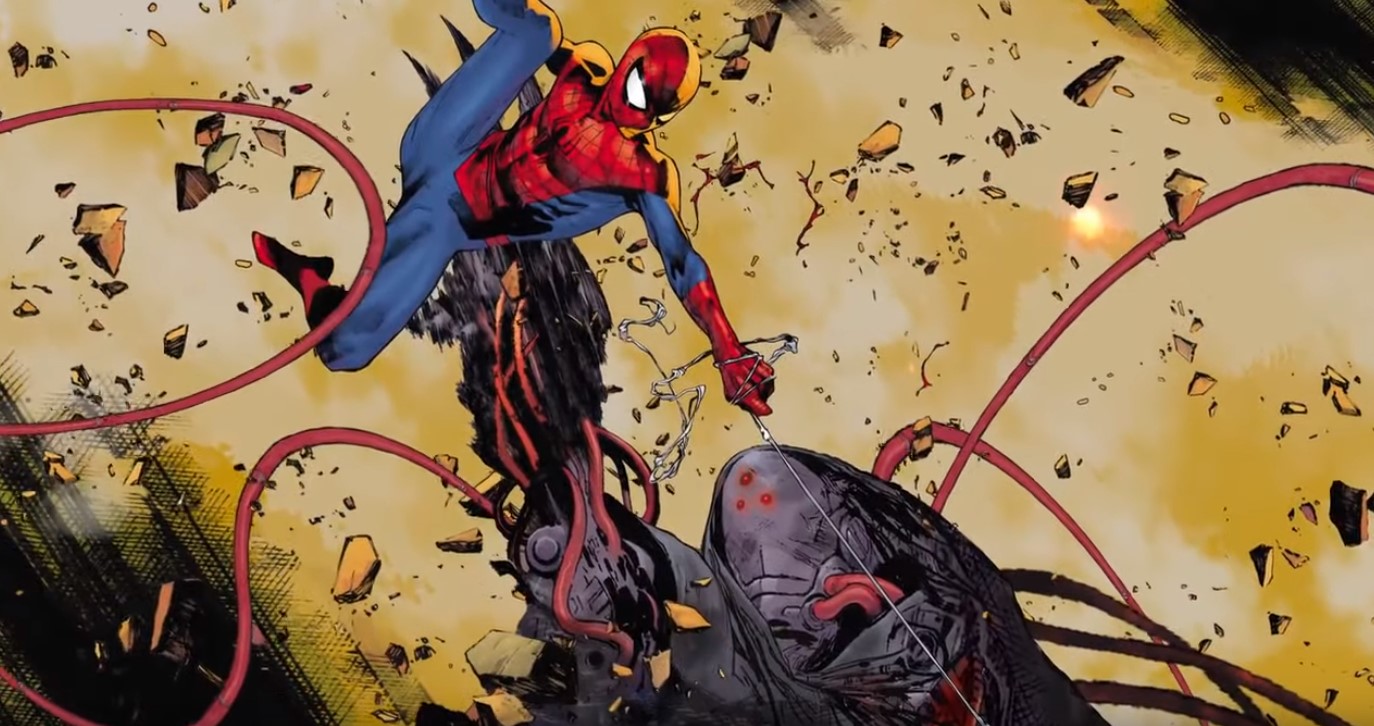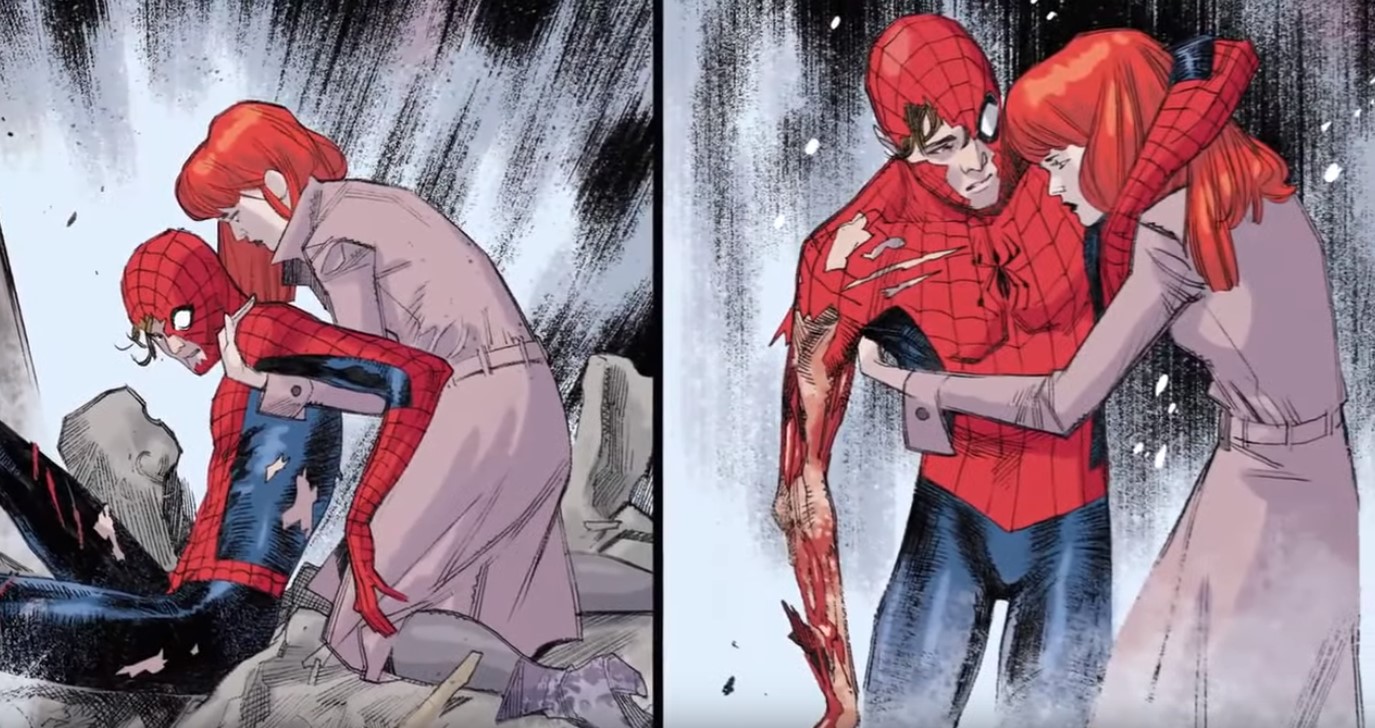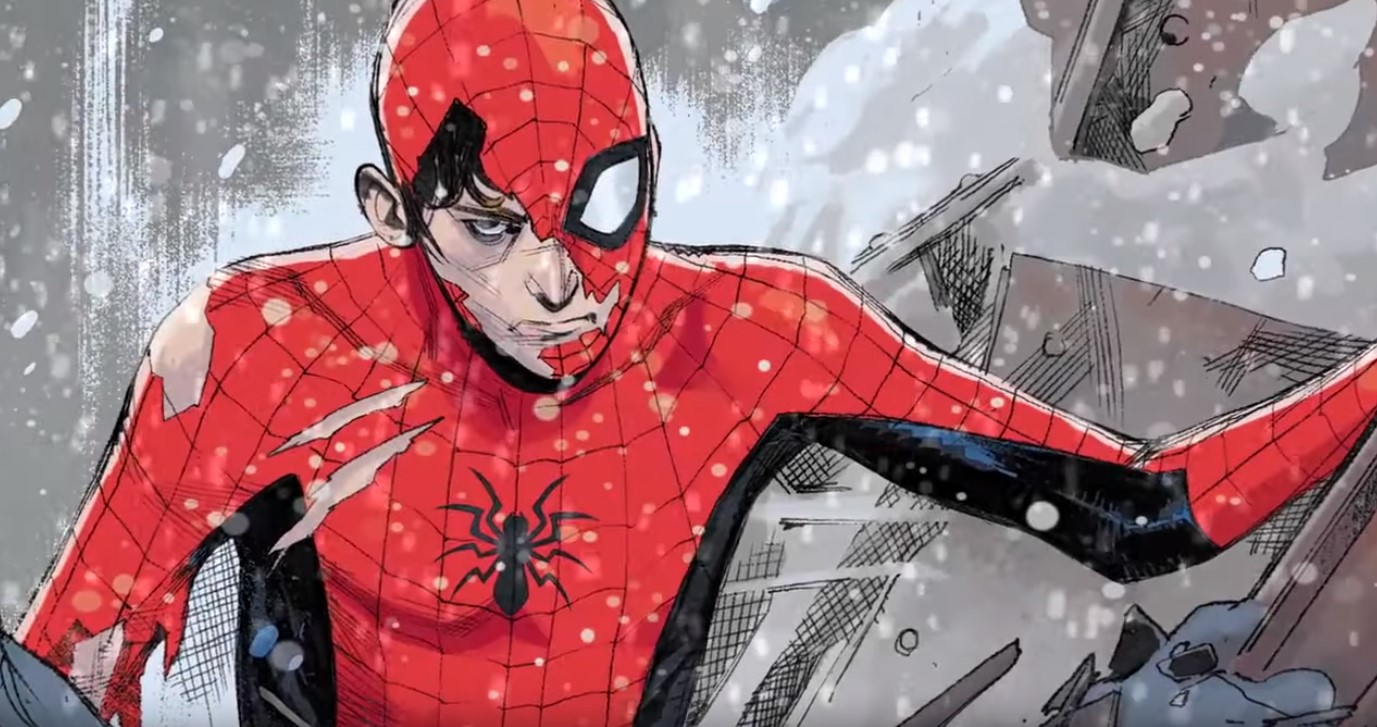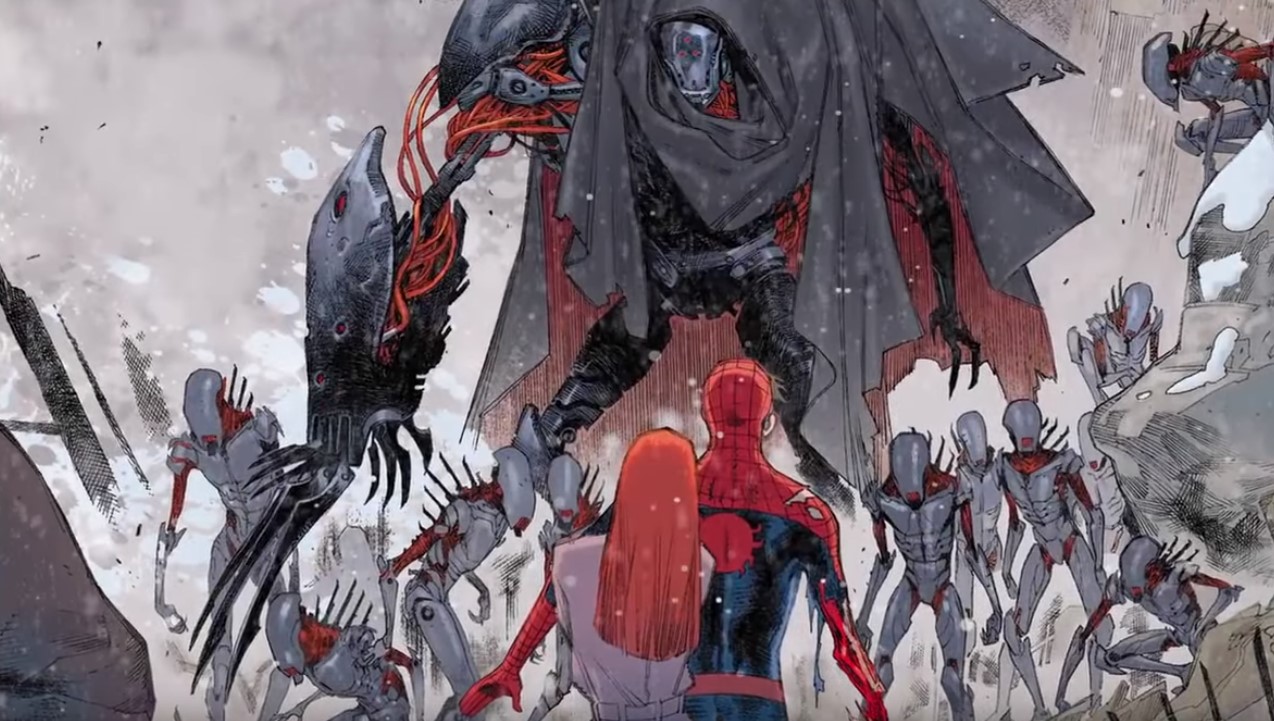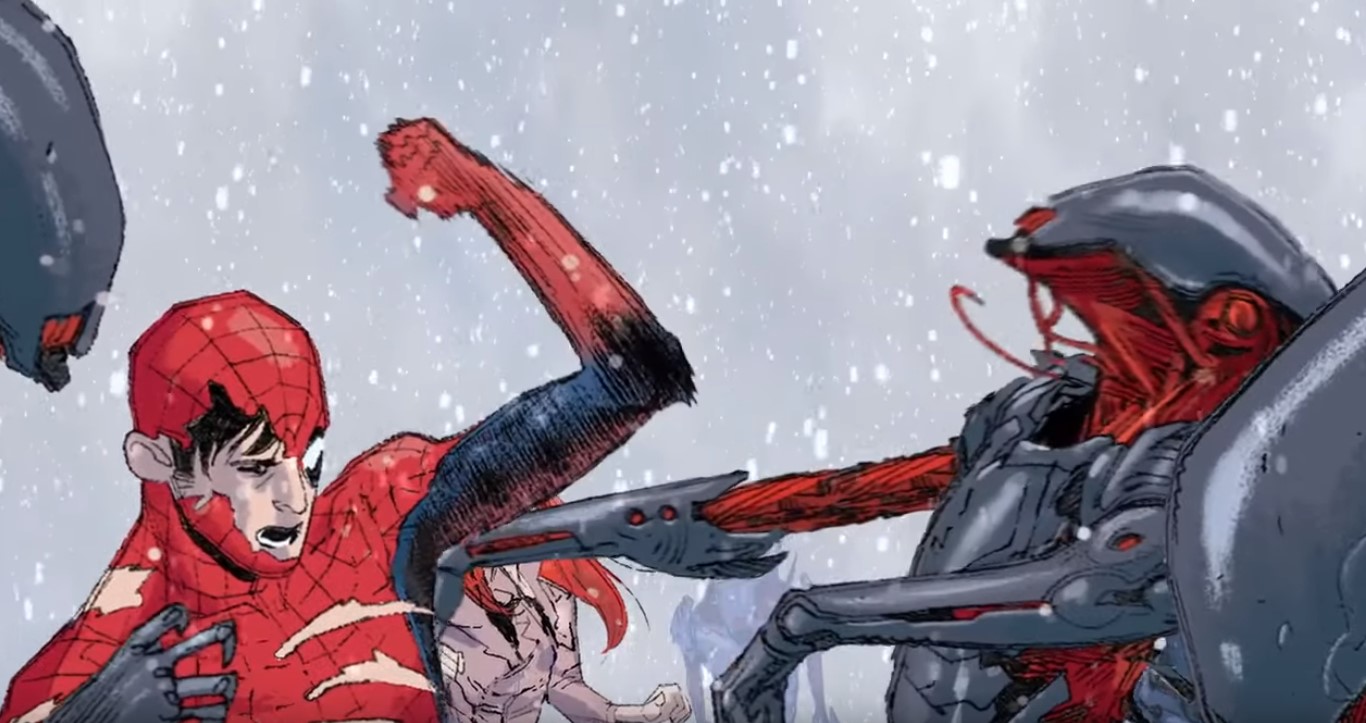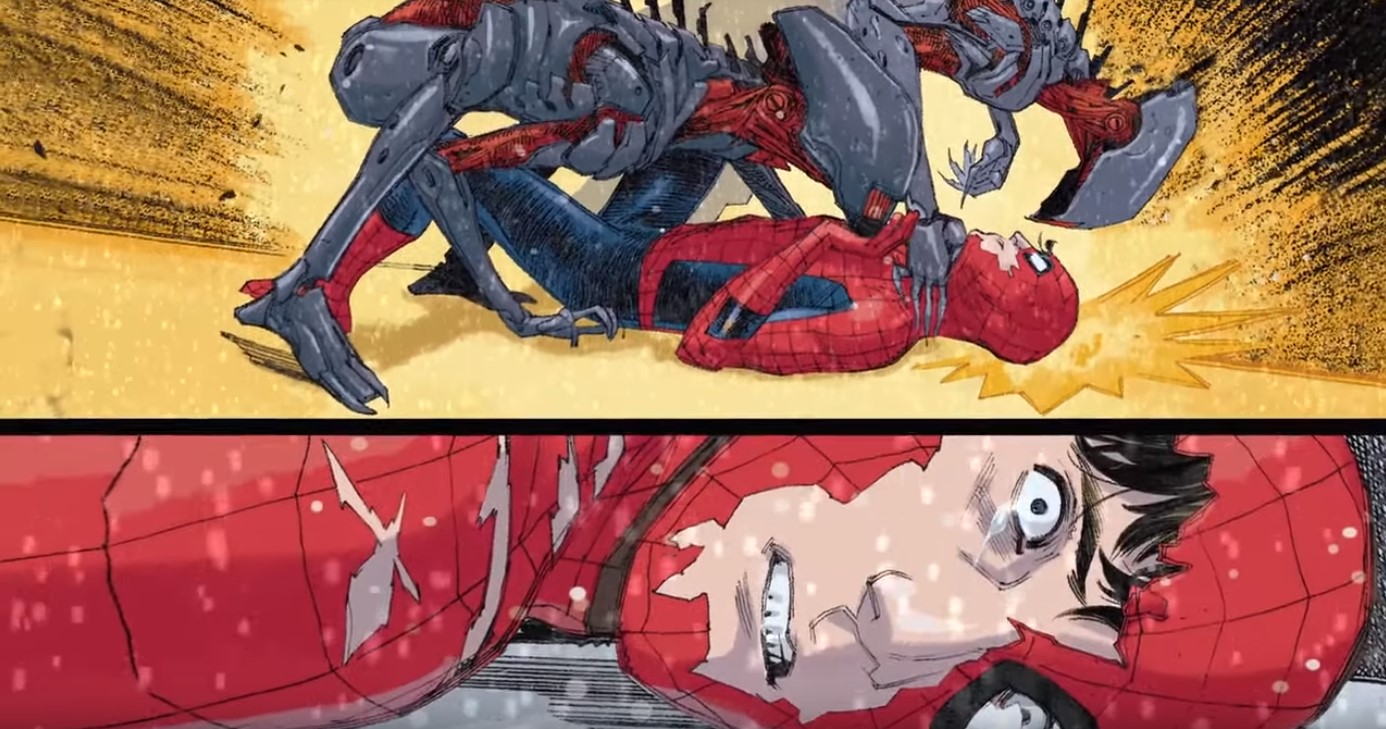 Spider-Man #1 solicit and cover by J.J. Abrams, Henry Abrams, Sara Pichelli:
SPIDER-MAN #1 (of 5)
J.J. ABRAMS & HENRY ABRAMS (W) • SARA PICHELLI (A)
Cover by OLIVIER COIPEL
VARIANT COVER BY SARA PICHELLI
VARIANT COVER BY CHIP KIDD
VARIANT COVER BY ED MCGUINNESS
VIRGIN VARIANT COVER BY OLIVIER COIPEL
PREMIERE VARIANT COVER BY OLIVIER COIPEL
PARTY VARIANT COVER BY TBA
VARIANT COVER BY JASON POLAN
VARIANT COVER BY TBA
WHO IS CADAVEROUS?!
The most shocking and incredible comic of 2019 is here as J.J. ABRAMS (STAR WARS, STAR TREK, SUPER 8) and his son HENRY ABRAMS are joined by superstar artist SARA PICHELLI (MILES MORALES, GUARDIANS OF THE GALAXY) team up for SPIDER-MAN! What do they have planned for Peter Parker and Mary Jane Watson?! Who is Cadaverous?! The Modern Master of Mystery Makes His Marvel this September!
40 PGS./Rated T …$4.99