Fans can thank Zack Snyder for bringing back Jared Leto as the Joker in his Snyder Cut of the Justice League movie that will get released on HBO Max next year.
THR announced the news that Leto will be back as the Clown Prince Of Crime from David Ayer's Suicide Squad movie as Leto will be filming additional scenes for the Snyder Cut, as Zack is now shooting additional scenes for the HBO Max four-part event series.
According to the report, the official title for the Snyder Cut is Zack Snyder's Justice League, which is being overseen by HBO Max who is "financing the new round of shooting and the completion of the many unfinished scenes."
According to my DC sources, Zack is getting around an additional $80 million from HBO Max.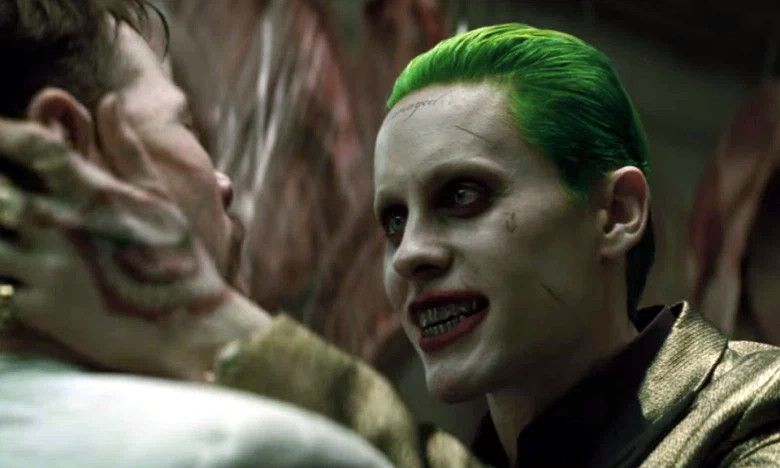 Zack Snyder brings back Jared Leto as Joker
Details for the new Snyder Cut scenes include that Ben Affleck, Ray Fisher, and Amber Heard are involved, in addition to Leto back as Joker, and it is unclear which other actors are also included in the new scenes. Also with Leto back as Joker, it's also now unknown just how much new footage will be added to the Snyder Cut, which sounds like a lot more.
THR adds that two producers involved in the Ray Fisher controversy – Jon Berg and Geoff Johns – will not be getting producer credits on the Snyder Cut. Fisher has publicly accused the pair, in addition to Joss Whedon, of causing many problems while filming the theatrical release of Justice League including that Johns threatened his career. Fisher is supposed to come back for The Flash movie, and as noted, is currently filming new Snyder Cut scenes, and has since pretty much gone silent on any new accusations.
Regarding Jared Leto, the original plan at WB was that he was supposed to star in multiple movies as the Joker along with Margot Robbie as Harley Quinn. THR's report actually mentions with Leto back as Joker, the Snyder Cut now ties to the 2016 Suicide Squad movie, with speculation HBO Max will release the "Ayer Cut" of Suicide Squad as well. David Ayer reacted to the news on social media positively (in June, I said the Ayer Cut is already a done deal).
There were also reports that Leto was mad that WB was moving forward with the Joaquin Phoenix Joker, but now with a DC Multiverse getting built (Keaton and Affleck are both back as Batman for The Flash), perhaps there is room for more than one Joker.
While not touched upon by THR, we can also probably add that Jared Leto back as Joker will have nothing to do with James Gunn's The Suicide Squad flick, as reportedly, Gunn and Leto don't like each other, as Gunn ironically accused Leto of being a pedophile.
From my perspective, what seems to be playing out is that Zack will be able to do his stuff on HBO Max, while another faction at WB gets to do their own DC stuff on the big screen (Abrams, Reeves, Gunn).