Jared Leto may actually be returning for the Joker role, possibly in Birds of Prey or James Gunn's Suicide Squad – or both – as the actor and singer teased a return to his pink hair on social media.
Leto posted the pic of his apparent new pink hairdo on Instagram with a "Ghost Emjoi."
While nothing else was said, fans are thinking Jared Leto may be returning as the Joker. Taking a quick look at his previous posts on Instagram also reveals the actor-singer with blond almost greenish hair while singing, which again looks a lot like the Joker from the first David Ayer Suicide Squad that was released in 2016.
Regarding the pink hair, back in 2015 saw Jared Leto debut the pink hair at the 2015 MTV Video Music Awards, which followed him cutting his long hair to play Joker in Suicide Squad.
Here is Leto's latest post of himself with the pink hair: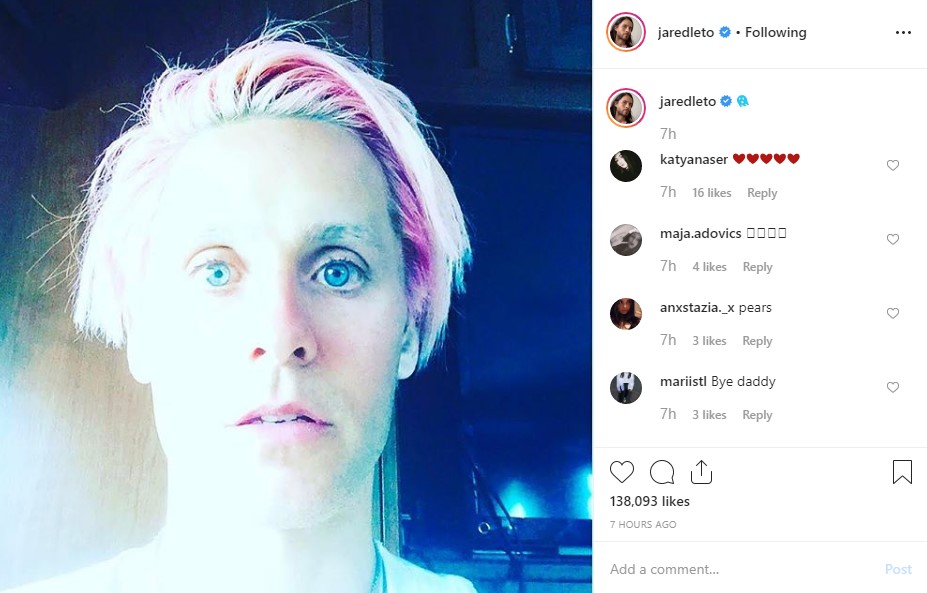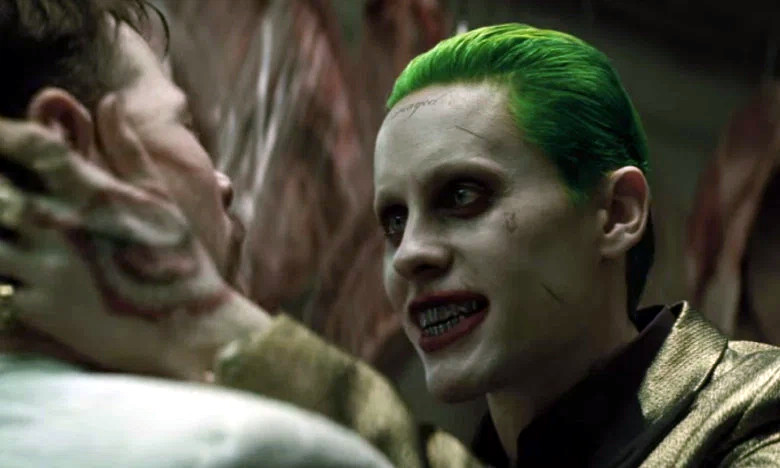 Jared Leto returning for Joker?
Worth a mention is that Leto does post all kinds of images of himself on Instagram from what looks to be different time periods (as current posts show him with long hair), so it is unknown if this latest image is new or from the time he filmed the first Suicide Squad.
Leaked images from Birds of Prey have revealed a Joker scene, but it was apparently filmed with a different actor, with it thought the scene will be shown from a distance that won't show the Joker's (Leto) face.
Regarding the James Gunn The Suicide Squad movie, Gunn recently revealed the official cast, which is minus Jared Leto, and there appears to be bad blood between the two, so it's thought Jared Leto won't be in the movie.
Maybe that is why Leto went with a "Ghost Emoji?"