Cross your fingers Henry Cavill Superman fans as Warner Bros. Discovery may be here to save the day.
It looks like I hit the nail on the head once again as it's learned the big J.J. Abrams WB deal is getting "reevaluated" and "going under the microscope" as a result of the Warner Bros. Discovery merger, which might mean good news for Henry Cavill as Superman which seems to sync up with the following news how Bad Robot is under scrutiny by Warner Bros. Discovery.
Recall how I pointed out that when Discovery cleaned house at WB, it included the ouster of Ann Sarnoff, the Chair and CEO of WarnerMedia Studios and Networks Group, where I said that as part of the Abrams WB deal he signed back in 2019, that Abrams' producer wife Katie McGrath was responsible for getting Ann Sarnoff named as the new Chair and CEO of Warner Bros. which followed the Kevin Tsujihara sex scandal, as Abrams and his wife wouldn't sign with WB if Kevin Tsujihara was still there, so Sarnoff was named the first female in WB history to hold the title and to make Abrams and his wife happy.
I was also told that a part of Abrams signing the WB deal that he would tackle Superman, and we now know Abrams is developing a Superman project with Ta-Nehisi Coates; however, that was all previous to the Warner Bros. Discovery merger.
Well, Sarnoff is gone, and it is now reported the CEO of Warner Bros. Discovery, David Zaslav, is "scrutinizing every aspect" of the Abrams deal they took over, previously said to be worth $500 million or more.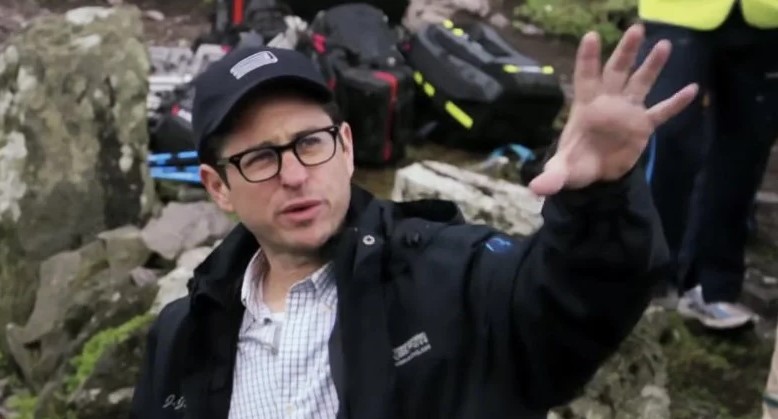 J.J. Abrams and Bad Robot face scrutiny by Warner Bros. Discovery
The info comes about as a result of it learned J.J. Abrams' sci-fi series Demimonde has hit a major roadblock at HBO, according to Deadline, as "major budget issues are threatening to derail" the project which is reportedly costing more than $200 million to make. It's said Warner Bros. Television and HBO have been trying to "rein in the costs" but that Abrams' Bad Robot production company "would not agree to a reduction below that."
Deadline further reports that in addition to the current talks between WB and Abrams about Demimonde that "we hear a broader discussion about Bad Robot's deal is expected amid a big, across-the-board close examination of WarnerMedia's businesses by Warner Bros. Discovery CEO."
It is mentioned that Zaslav has a good relationship with Abrams and is said to be in regular communication with Abrams, where it is also said that Zaslav and his team are committed to staying in the J.J. Abrams business, so the article reports that the Abrams deal may get restructured to take into account how the economic environment is different now than when Abrams first signed with WB back in 2019.
Update: THR adds: "Sources say the DC Comics properties have also come under the spotlight. Sources suggest there is some frustration within the halls of Warner Bros. Discovery that Abrams has laid claim to a number of DC characters but has yet to get anything on the air."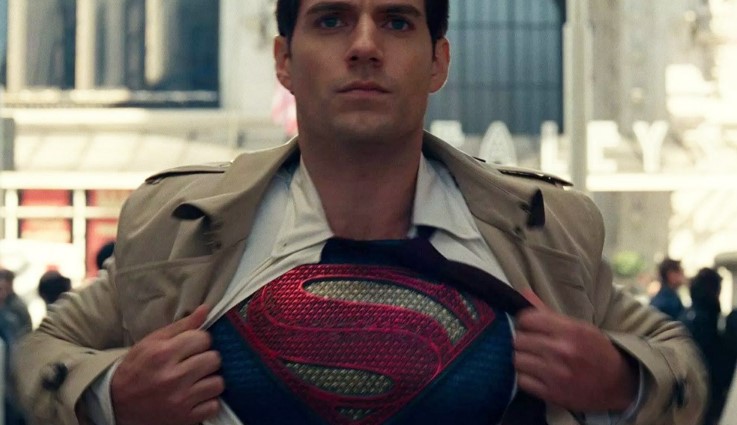 Warner Bros. Discovery, David Zaslav, may be behind Superman changes
While the article didn't specifically mention Superman, recently saw it reported that Ta-Nehisi Coates handed in a version of his and Abrams' Superman movie which leaves the door open for Henry Cavill to return and star as Superman, which suggests the newly formed Warner Bros. Discovery merger and David Zaslav could be behind the changes, as Zaslav seems to be all about quality content, making money, and making fans happy, and it has been reported Zaslav believes that several top-shelf characters such as Superman have been left to languish and need to be revitalized.
What are the changes? It has been reported the J.J. Abrams and Ta-Nehisi Coates Superman movie will be about a Black Superman, even a period piece that sounds like a replacement for the Christopher Reeve and Richard Donner version, where the trades even reported Abrams wouldn't be directing because he is not a POC, but recent talk surrounding the flick seems to offer there have been big changes, as again, it's said Coates' script could use Henry Cavill as Superman in the movie, where it should be noted Cavill has found massive success with his Netflix series, The Witcher, and the actor is even speculated to be playing the new James Bond. So why get rid of such a high-quality asset?
It's also known Cavill and his Mission Impossible director Chris McQuarrie pitched WB a Superman Man of Steel 2 movie, but WB shot it down, thought to be because of the Abrams deal, but we now see that deal is under scrutiny and it's been said Coates' script leaves the door open for Cavill. Worth a mention is that Abrams happens to produce the Mission Impossible movies at Paramount, so wouldn't it be something if Zaslav brings back McQuarrie to direct the return of Henry Cavill as Superman in a new movie produced by Abrams? Cha-ching!
It's also been rumored Abrams' Zatanna is in danger of getting ditched; so with Abrams and Bad Robot getting reevaluated, Demimonde potentially getting canceled at HBO, the Superman script getting changed (along with Zaslav overhauling DC), and potentially leaving the door open for Henry Cavill, we see Warner Bros. Discovery housecleaning continues. Hopefully, it all works out.