Just as many have been hoping for and speculated, it's said Warner Bros. Discovery is exploring the overhaul of the DC Entertainment brand which includes a revitalized Superman.
Variety offers insiders have filled them in that David Zaslav, the CEO of Warner Bros. Discovery, wants to create something similar to what Kevin Feige has done at Marvel with what sounds like a DC Studios where all of DC would fall under the leadership of one exec which would include the movies and TV (and assuming gaming and comics). It's said Zaslav has already interviewed candidates for the job including 20th Century Studios and Paramount executive Emma Watts but it doesn't appear that Watts will take the job, and it's also said Zaslav is not looking for a creative like a "Kevin Feige" to takeover but someone more businesslike to lead yet still leave the creative direction open.
Warner Bros. Discovery is said to feel that maximizing the potential of its DC brand is important to the overall success of the new merger and that includes Superman.
It's said that "Discovery believes that several top-shelf characters such as Superman have been left to languish and need to be revitalized," and that they also want to expand on DC concepts similar to the Todd Phillips and Joquin Phoenix Joker movie and exploit second-billed characters, with Margot Robbie's Harley Quinn given as another example.
It's further said that Zaslav believes the company must "do more to grow its approach to comic book fare, including bolstering gaming."
A name thrown out there in the article includes Walter Hamada, who took over DC films in 2018, as it's said Hamada has "achieved more consistency in terms of both the critical and commercial reception" with the company's movies, that Hamada is still under contract until the end of 2023, and that Hamada "could play an important role in whatever Zaslav has planned."
DC has been a big mess
Regarding the comparisons to Kevin Feige and Marvel, prior to a couple of years ago, the Marvel brands were separate at Disney – Marvel Studios and Marvel TV – and they didn't get along as head of Marvel Studios Kevin Feige butted heads with the head of Marvel TV and Comics, Ike Perlmutter, and his crew that made up the Marvel Comics Creative Committee. Prior to Disney Plus launching, Kevin Feige became in complete control of Marvel, including TV (and gaming, licensing, and comics, I believe), and now the Marvel brand is uniform under Feige.
For DC, if you have been a fan or following any of the news for the past decade or so, you know things at DC have been a big mess with executives constantly coming and going as well as problems behind-the-scenes with its movies, questionable decisions with the DC characters, and failed projects. For example, The CW is a network at WB that has never made money, but worth a mention is that the DC TV shows on The CW have made money when they are sold for streaming.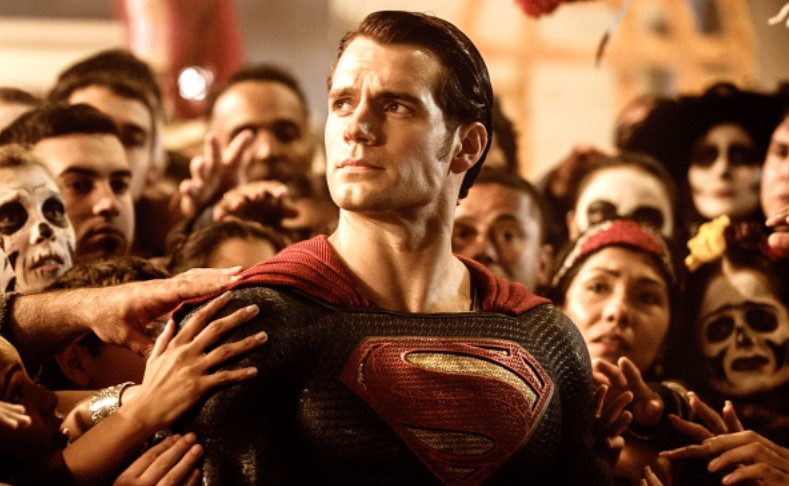 Superman and DC need to be revitalized
Regarding Superman needing to be revitalized, there is no question that has to be done as Henry Cavill hasn't really been Superman since 2017, so it's been five years already.
The short of it is that the Zack Snyder approach to Superman failed completely and has been rejected by most fans, so if Discovery wants to revitalize the Man of Steel, I hope they go back to the character's roots, similar to but an updated approach to the Richard Donner and Christopher Reeve version — not whatever Ta-Nehisi Coates is doing with his Black Superman.
Henry Cavill actually tried to revitalize his Superman with his Mission Impossible director Chris McQuarrie along with Green Lantern, but execs at WB at the time put the kibosh on the idea, so maybe Zaslav would want to take a look at those ideas again. I believe WB passed on those ideas because of J.J. Abrams, and again what I find interesting, is that all this time during the talk of the Warner Bros. Discovery, there has been no mention of Abrams — Abrams who signed that mega-deal with WB back in 2019, but to note again, what is interesting is that Abrams and his producer wife's choice to take over WB has been fired as a result of the merger, something else not being talked about.
The article directly mentioning gaming is also interesting as there really haven't been any good DC games since the release of the Batman Arkham games at Rocksteady. Also, just last month saw the news that the Suicide Squad: Kill The Justice League game has been delayed, so we see how everything lines up.
The article not mentioning DC Comics is of no surprise as the comic book market is really small, but I know every comic book fan is hoping David Zaslav brings back the DC Comics every fan knows and loves, not the current crop of woke garbage the company spits out.