Henry Cavill happens to be rumored for Marvel again, this time possibly joining the Sony Spider-Man spinoff universe as Spider-UK.
In the comics, Spider-UK is a Multiverse version of both Captain Britain and Spider-Man set on Earth-833.
Sound familiar?
Earth-833 is the Multiverse Earth that Mysterio said he is from in Spider-Man: Far From Home and there is even a toy from the flick that resembles Spider-UK.
While we now know Mysterio isn't from the Multiverse, we do see Marvel and Sony included an Earth-833 Easter Egg, so maybe there really are plans to use Spider-Man UK at some point in the future.
The rumor comes from Giant Freakin Robot where it's said Henry Cavill may be joining Sony's Spidey universe as it seems Sony is building a shared universe possibly around Spider-UK.
Recently also saw the announcement about the Spider-Man Noir live-action series at Amazon, so maybe it's all connected.
We can also add Henry Cavill has his Warhammer series in development at Amazon, so quite possibly maybe Henry Cavill will also be involved in a live-action Spider-Man series from Sony at Amazon involving a Multiverse version of Captain Britain and Spidey from the UK, where Cavill is from, along with Spider-Man Noir, and possibly others.
The site also theorizes that since Henry Cavill has been rumored to be playing Captain Britain in the MCU, that he could play both characters, as Henry would simply play the different Multiverse versions of the same characters.
Henry Cavill recently departed the role of Superman at DC as James Gunn is writing and expected to direct the Superman: Legacy movie which is confirmed to feature a different version of the Man of Steel and one that is younger and features a new actor, and Cavill also exited The Witcher, so his door is open for more projects.
Regarding Henry Cavill at Marvel, it has been said Marvel is open to casting him in the MCU, and at one time there was even talk of having Cavill and Dwayne Johnson join the MCU, which now could definitely happen as Johnson is also not continuing with Black Adam at DC.
Worth a mention is that Marvel Comics recently race-swapped and gender-bent Spider-UK last year (surprise).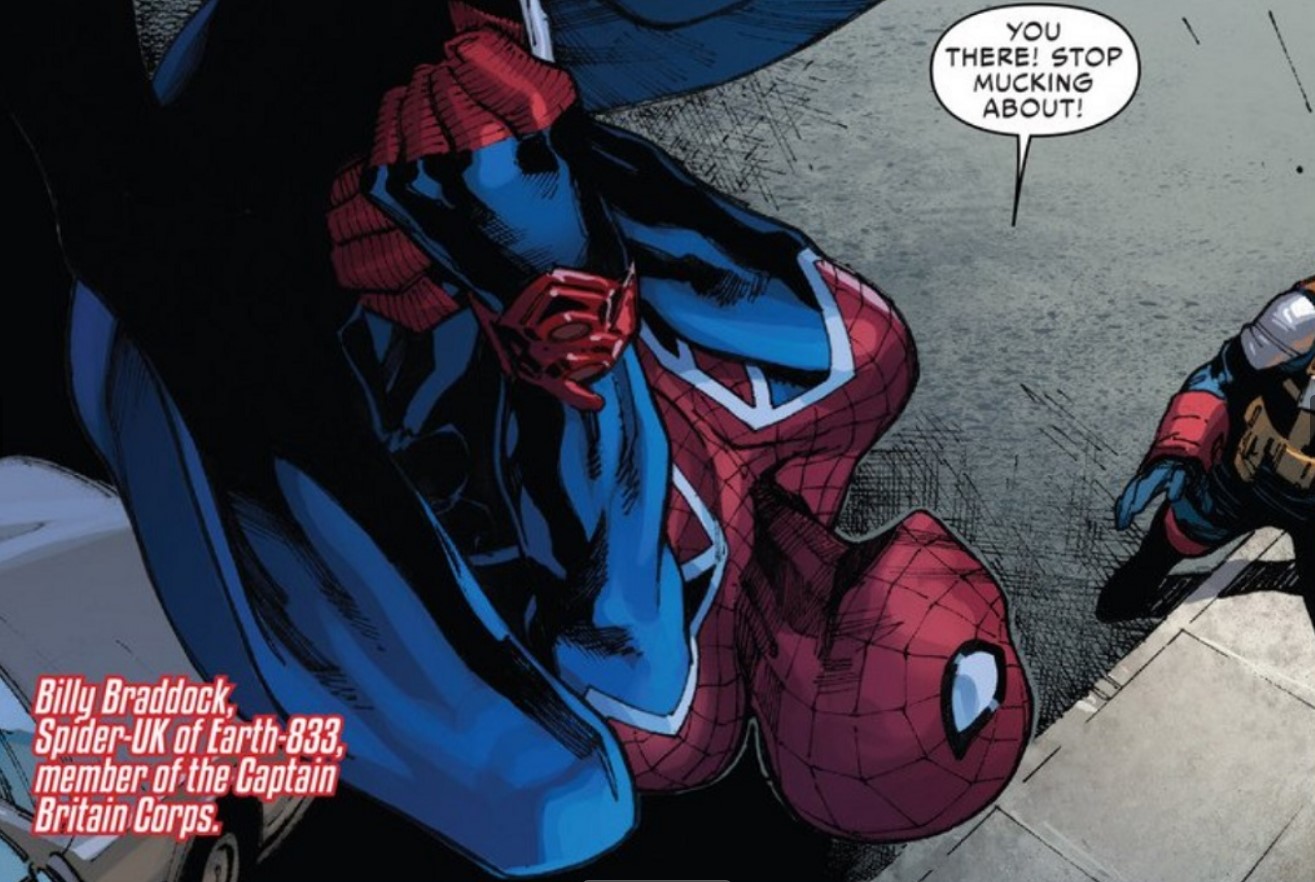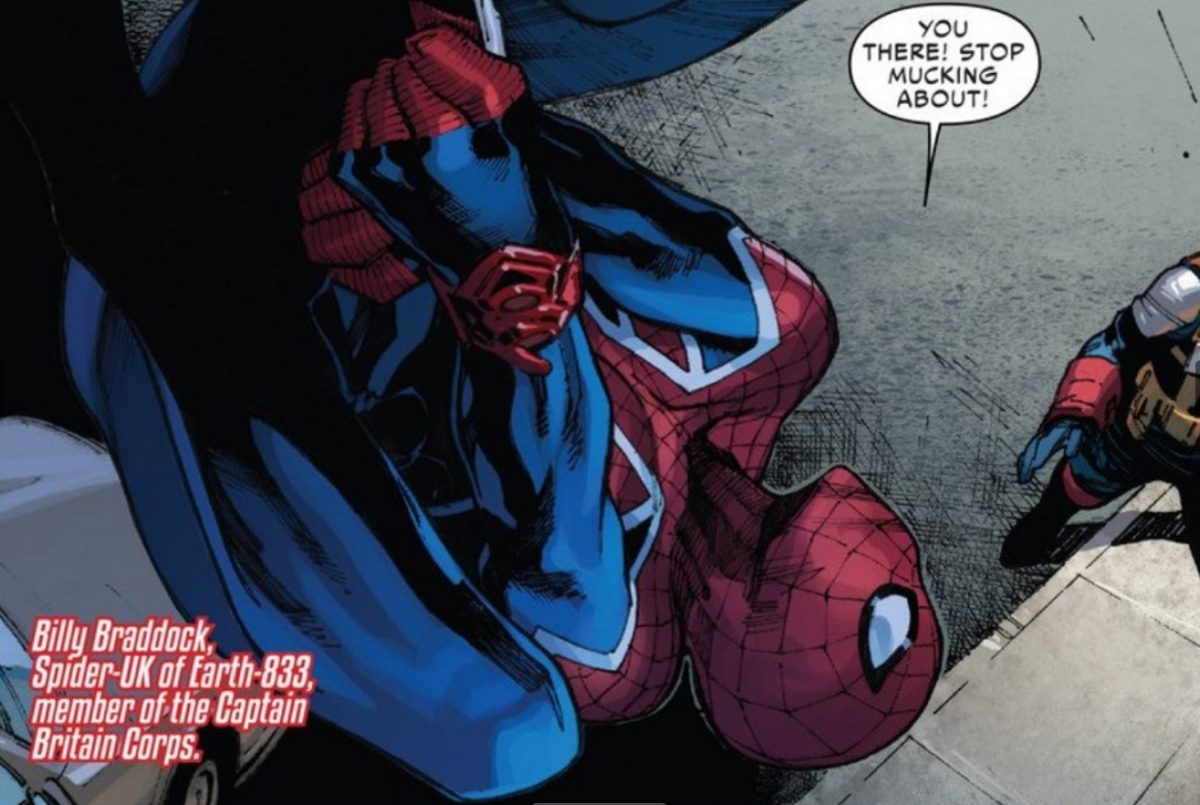 Who is Spider-UK?
In the comics, Spider-Man UK is Billy Bradock, a member of the Captain Britain Corps and founder and leader of the Warriors of the Great Web, who investigates the Multiverse and forms a team to stop the hunting of Spider-characters across the Multiverse.
The character first appeared in September 2014's Edge of Spider-Verse #2 and has powers that include superhuman strength, speed, agility, stamina, reflexes and durability, a healing factor, Spider-Sense, mechanical web-Shooters, use of inter-dimensional travel device, and the ability to cling to most surfaces.
Spider-UK also appears in the Spider-Man Unlimited mobile game and has a skin in the PS4 game.