Ezra Miller as The Flash from the DCEU made a surprise appearance alongside the Grant Gustin Arrowverse Barry Allen Tuesday night on Crisis On Infinite Earths.
The cool scene (watch here) features the two DC speedsters coming face to face, with Gustin taking to Instagram to offer a behind-the-scenes look at himself with Miller all suited up for the crossover.
"How about that? Ezra is one of a kind. So glad we could make this happen and keep it a secret until today. Thank you to @dccomics," Gustin posted.
The three images feature the actors – Miller from the movies and Gustin from the TV shows in a first of its kind – hugging each other.
Check out what producer Marc Guggenheim has to say below.
Grant Gustin and Ezra Miller BTS in Crisis On Infinite Earths: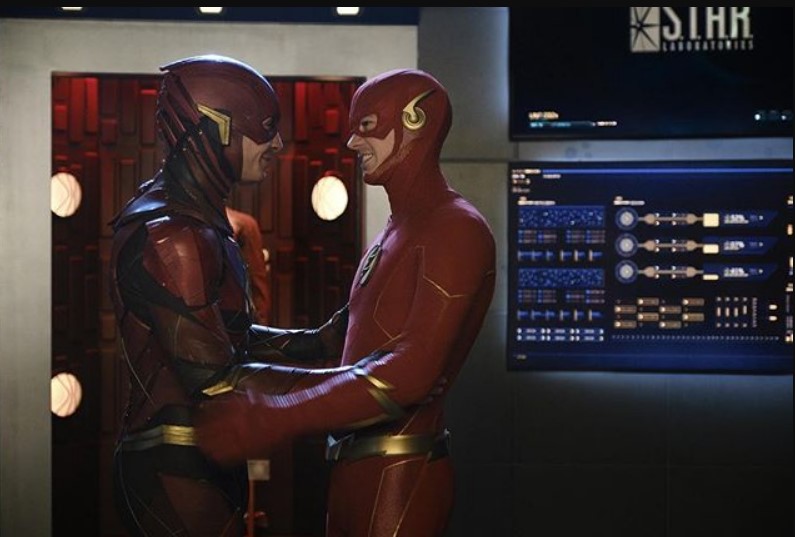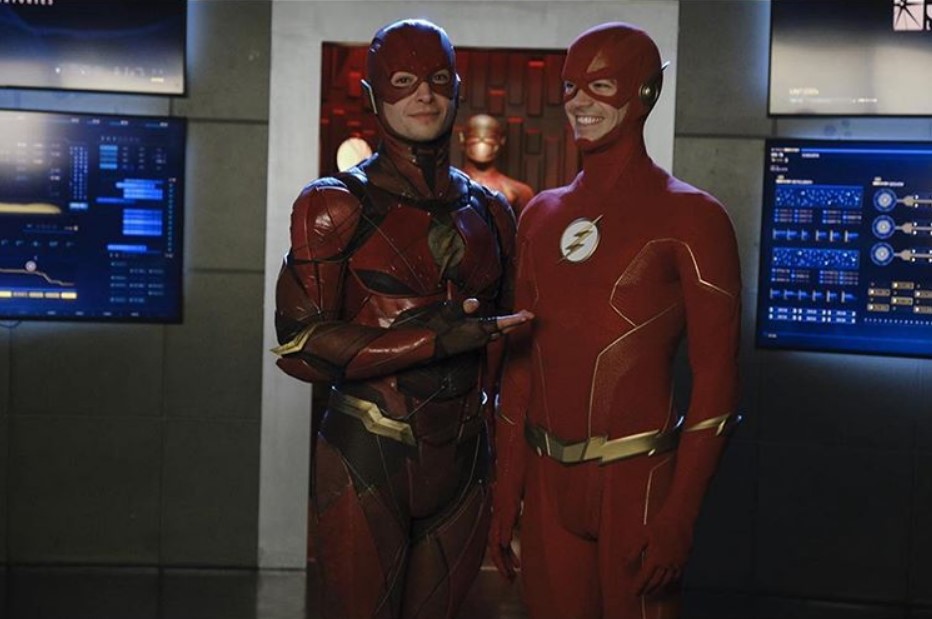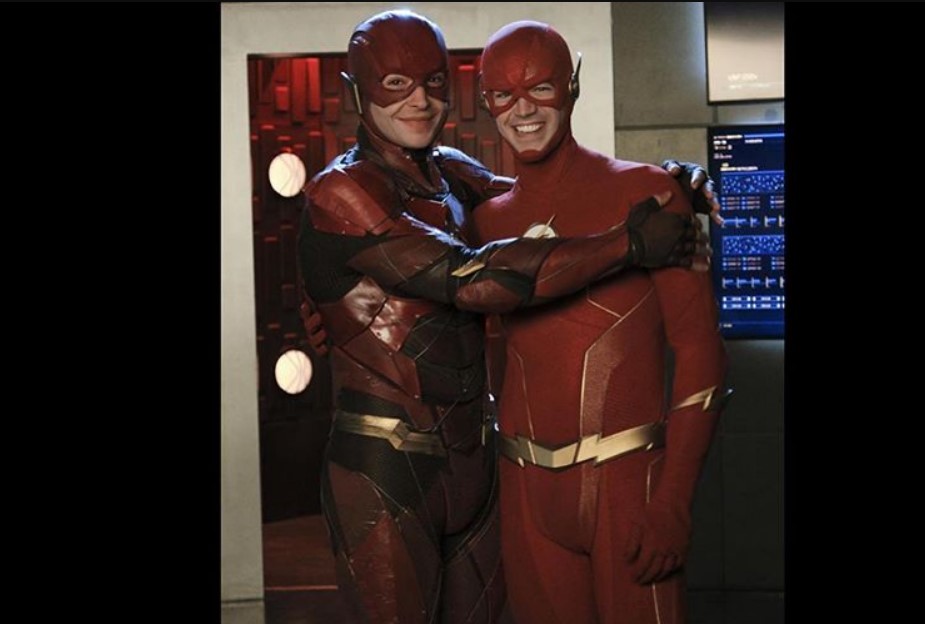 Caity Lotz, Marc Guggenheim react to Ezra Miller The Flash in Crisis:
Caity Lotz, who stars as White Canary on Legends of Tomorrow, likes what she sees as she commented, "So cool."
Arrowverse writer and producer Marc Guggenheim also commented on the secret scene on Twitter.
"I literally had to grow two extra," Guggenheim responded to a fan remarking how many kidneys that must have cost Guggenheim to get the DCEU Flash cleared for Crisis On Infinite Earths.
Likewise, similar to Gustin, Guggenheim also can't believe they kept the Ezra Miller Flash scene a secret.
"Makes two of us," Guggenheim tweeted back to another fan who remarked they still can't believe the Grant/Ezra scene never leaked.
While the scene was kept a secret, the DCEU connection to Crisis shouldn't have come as all that much of a surprise, as I revealed over the Summer while attending Comic-Con that plans were in place for Crisis to connect all the DC movies, TV and streaming services.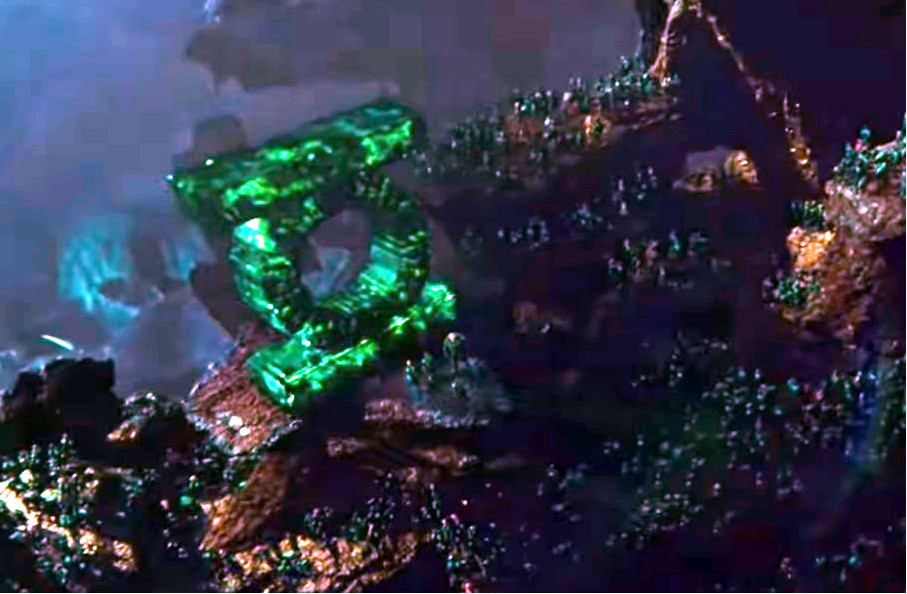 HBO Max huge factor in Crisis connections
A big reason I was told for the connections, which includes the DCEU, is because of the upcoming launch of the Warner Media HBO Max streaming service coming this Spring.
And as seen in Tuesday night's episode of Crisis On Infinite Earths, Green Lantern was also teased, as a Green Lantern series has been announced to be coming to HBO Max along with an Adam Strange series.
We can also probably assume that the inclusion of Ezra Miller in Crisis cements him as The Flash for the upcoming movie which is being directed by IT director Andy Muschietti, who recently revealed he is adapting a different version of the Flashpoint story.