The producer on The Flash and sister to the director on the flick, Barbara Muschietti, confirms the movie is still happening.
Director Andy Muschietti's wife responded to a fan questioning her on Instagram if they are already working on The Flash with "Yep."
Barbara Muschietti who is a producer on The Flash and Andy Muschietti's sister confirmed via Instagram that they have already started working on the film. pic.twitter.com/NTQx6XxceM

— DC Movie News (@DCMovieNews2) April 19, 2020
Update: Warner Bros. has also given The Flash a new release date.
Original article continues:
Following the controversial Ezra Miller video showing the actor choking and throwing a female fan to the ground while at a bar in Iceland, there has been the rumor that not only is Ezra Miller done as The Flash, but that the movie might not be happening.
Two weeks ago saw a video surface on social media where allegedly Ezra Miller was drunk and got into an altercation with a female fan (watch below). It's said that Miller was bragging to fans how many fights he got into and was showing off his battle scars when a female fan joked about fighting Miller, who then took things too far by grabbing the girl around the neck and slammed her to the ground.
Reports surfaced that the incident was no joke and that Miller stormed off the scene upset and angry as the police were called.
No apparent charges have been filed and the incident has been seemingly swept under the rug as no details have been reported on the incident since then, and both Miller and Warner Bros. haven't commented on the situation.
Ezra Miller video: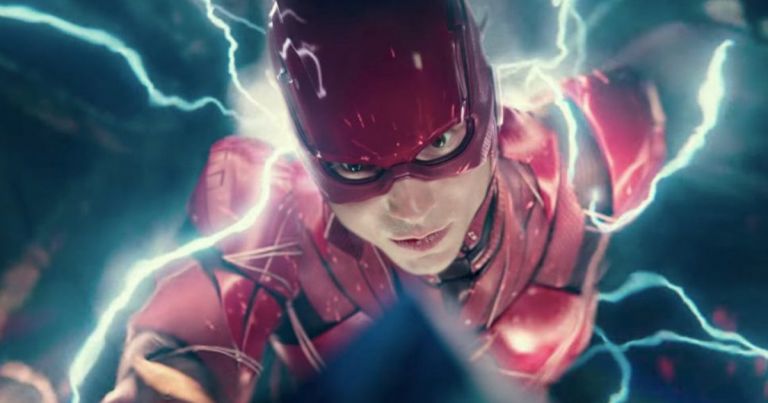 The Flash rumors offer Ezra Miller may be done
Regarding the rumors, some offered that Warner Bros. wasn't too keen on a movie starring The Flash anyway and that it may get canceled, but that certain execs at Warner Bros. liked the idea how The Flash movie was going to soft reboot the DCEU by taking only things they liked from the Zack Snyder DCEU films and throwing away things they didn't like.
Additional rumors have also offered the incident has killed the career of Ezra Miller, also meaning that not only is Miller done as The Flash, but also done with Fantastic Beasts, which he was filming in Iceland when the incident happened.
A former director attached to The Flash also fueled the fire when he insinuated Ezra Miller was the problem behind creative differences and his departure from the flick.
The Flash has a July 1, 2022 release with Andy Muschietti recently revealing it will be a different take on Flashpoint than the comics: "[a] different version of Flashpoint than you're expecting."