It's again said that the upcoming movie The Flash will be a different take than Flashpoint, though apparently the flick is still being referred to the DC Comics story that sees Barry Allen go back in time and drastically cause changes to the timeline.
The latest is that it's said the movie will not feature the big war between Aquaman and his Atlanteans versus Wonder Woman and her Amazons, which in the Flashpoint comic book story devastates the Earth.
Also out, as has previously has been reported, is Thomas Wayne becoming Batman (Jeffrey Dean Morgan was rumored), as it's said Michael Keaton is in talks to return as Batman from the '89 Tim Burton movie.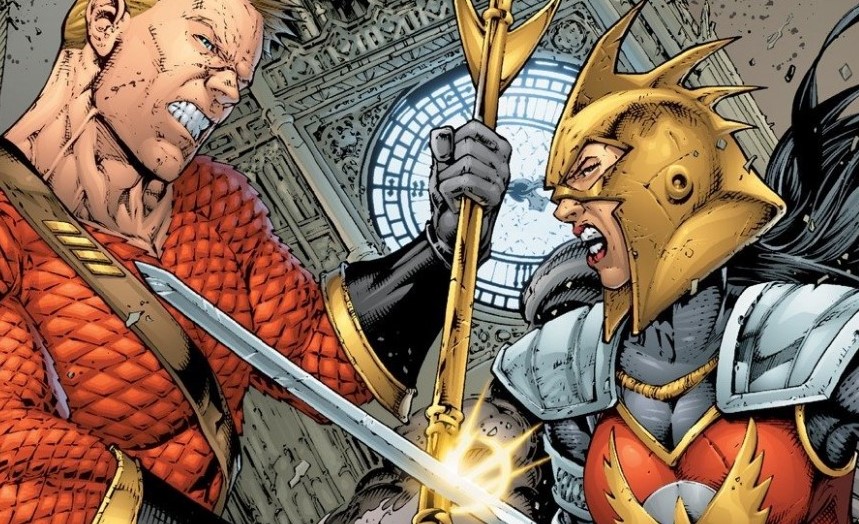 No Aquaman vs Wonder Woman in The Flash "Flashpoint" movie
We can probably guess that also out is Martha Wayne becoming Joker and Kal-El getting experimented upon and stopped from becoming Superman (DC already did a Flashpoint animated movie, so why do it a second time?).
The news isn't all that surprising as back in January, director Andy Muschietti confirmed The Flash movie will be a "different version of Flashpoint than you're expecting."
Muschietti also insinuated that The Flash won't be as dark as some of his horror films, so as the comic book story is rather dark, expect something else that more fits with the DC film universe.
I'm also guessing The Flash movie won't have Jason Momoa and Gal Gadot to save on the budget as well as an alternate universe hero vs hero story like the comics.
The info regarding Michael Keaton back as Batman offers Barry goes back in time to save his mother which causes changes to the timeline (similar to the comic book story), but in the movie, The Flash connects to a new universe, the Michael Keaton Batman '89 universe, which eventually sees Keaton sticking around the DCEU mentoring other heroes, including Batgirl.
Zack Snyder also recently talked about the DC Multiverse and how his films will be going off in their own direction compared to the rest of the DCEU, so there is speculation The Flash movie may soft reboot things a bit, possibly involving the Robert Pattinson Batman, Abrams on Superman, and more.
The Flash gets released June 3, 2022.
(via HH)