Fans again want Grant Gustin as their choice of The Flash in the DC movies, which follows the recent arrest of Ezra Miller.
As I wrote exactly two years ago (what a coincidence), following the video that surfaced showing Ezra Miller choking a woman while filming Fantastic Beasts 3 in Iceland, fans took to social media to petition that they want Grant Gustin as The Flash in The Flash movie.
However, that didn't happen, Warner Bros. didn't do anything about it, and now here we are with Ezra Miller not only arrested but it has also been learned a restraining order has been issued against Miller following his arrest for more alleged bizarre behavior.
So fans are again on social media demanding for Grant Gustin to take over, as the topic is trending on Twitter.
"Following news that executives are discussing Ezra Miller's future with Warner Bros. and DC Comics after the Flash actor's recent arrest, some are voicing their opinion that Grant Gustin, who portrays The Flash on the CW, should take Miller's place in the films," states the Twitter caption.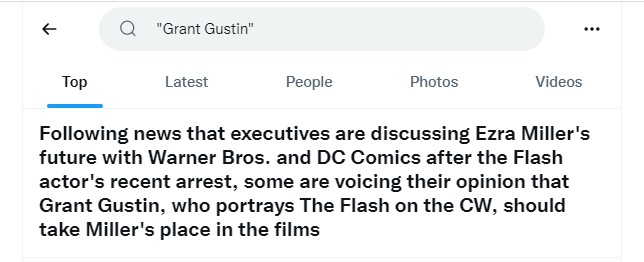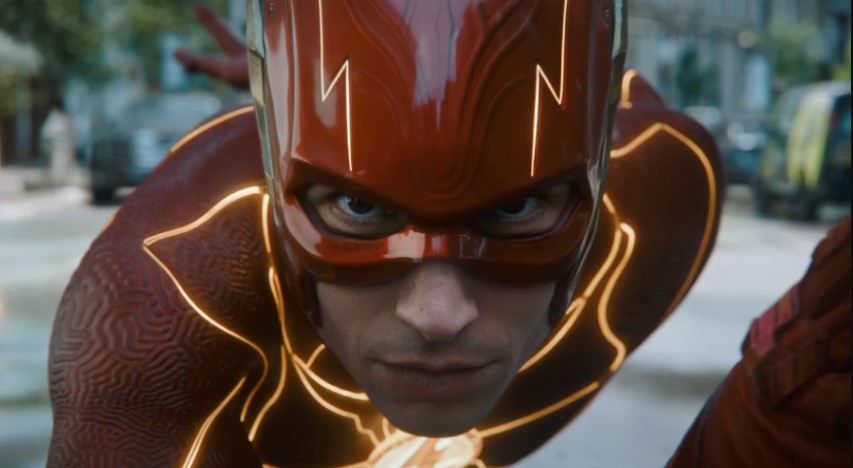 Ezra Miller as The Flash is on hold
Regarding what the executives at Warner Bros. are discussing, Rolling Stone reported Ezra Miller as The Flash is on hold following a WB emergency meeting.
It has also been claimed that Miller's problematic behavior is the real reason why WB changed the DC slate of release dates which sees The Flash moved seventh months back from the start of the DC films to the end.
Regarding Grant Gustin taking over The Flash duties on the big screen, while that seems doubtful to me, both Ezra Miller and Grant Gustin appeared together in The CW's big Crisis crossover, and since The Flash deals with time travel and such, it wouldn't be too hard for Grant Gustin, or another actor, to take over in a timey wimey matter, which looks to be a strong possibility, especially with Discover taking over and cleaning house.
The CW recently renewed The Flash starring Grant Gustin, which has been reported to be a shorted season and the last.
Check out Twitter reactions below.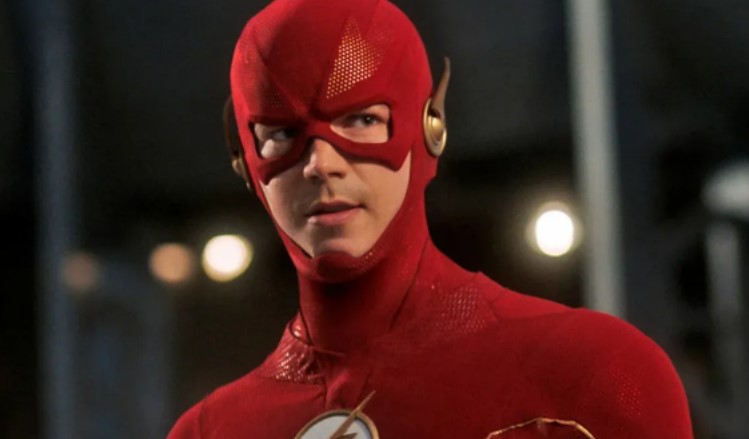 Fans want Grant Gustin as The Flash in the DC movies:
grant gustin as flash you will always be my beloved pic.twitter.com/QgQSNSuBIc

— — (@thinkergrnthlld) April 6, 2022
The Flash tv show is gonna end with Grant Gustin getting sucked into the DCEU timeline and becoming that reality's Flash.

— Lenny Burnham – abolish ICE, abolish police (@lennyburnham) April 6, 2022
Replace him with Grant Gustin in The Flash. The Flash show might be ass but Grant Gustin is a great actor. pic.twitter.com/psQr96PUwS

— Rhino (@TheeMockingjqy) April 6, 2022
THE FLASH film ends with Ezra Miller turning into Grant Gustin.

— Adam Lance Garcia (@AdamLanceGarcia) April 6, 2022
Grant gustin to Erza Miller and The flash movie#TheFlashmovie pic.twitter.com/zleGUJemZh

— —————- (@itachiistan1) April 6, 2022
Grant Gustin was, and always will be a better choice.

— thajdikt (@thajdikt) April 6, 2022
If they don't just replace him with Grant Gustin and we all pretend we don't notice CW Barry is now DCEU Barry and call it a day. https://t.co/kk02UQVxHN

— Imani (@youdoingtoomuch) April 6, 2022
Grant Gustin needs to be made the DCEU Flash ASAP. I can't see this character be done so much Injustice. pic.twitter.com/IezfBkbpyb

— The One Above All  (@TOAA_Shill_) April 6, 2022
Grant Gustin trending cause ppl saying he a better Flash than Ezra.

I mean they not wrong. pic.twitter.com/CWni0YZce4

— JOLLY J✨ (@DynamoSuperX) April 6, 2022
Grant Gustin going to talk to his agents https://t.co/jYRxr7yFrF pic.twitter.com/vRQ2cvIlTf

— James III (@James3rdComedy) April 6, 2022