Fans now want Grant Gustin to star in The Flash movie, which follows the controversial video showing Ezra Miller choking a woman in Iceland.
It has been alleged that Ezra Miller was drunk at the time and that a fan joked to Miller about wanting to fight, which saw Miller takes things too far.
Miller is also alleged to have spit on staff members of the bar they were at where the alleged incident occurred.
It's assumed that Ezra Miller is in Iceland for filming on Fantastic Beasts 3, and it's been said Miller is supposed to start filming next on The Flash Flashpoint movie; both films have been said to have been delayed due to the coronavirus.
Regarding Grant Gustin, the actor plays The CW version of The Flash, and since it is a Flashpoint movie that deals with alternate timelines and universes, arguably it would be pretty easy to replace Ezra Miller with Grant Gustin.
The two actually recently appeared together in the recent Crisis On Infinite Earths crossover which saw Miller come over from the DCEU to The CW universe, essentially bridging everything and confirming it's all connected.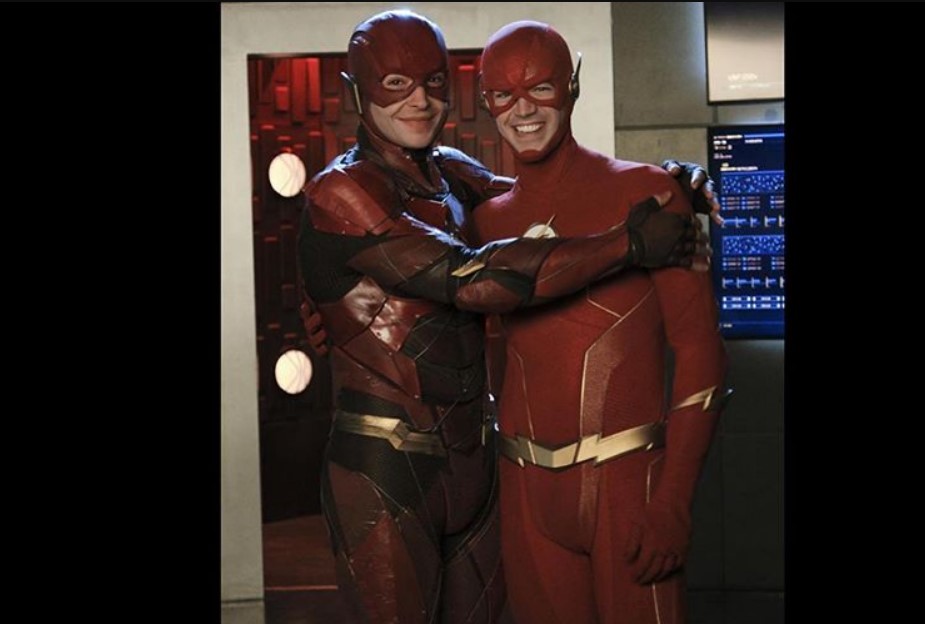 Fans want Grant Gustin as The Flash in Flashpoint Twitter reactions:
"Grant Gustin is the only possible Flash," one tweet states.
"Ummm this is why Grant Gustin is the superior Barry Allen," another Twitter user tweeted who replied to the video of Ezra Miller.
"Grant Gustin is and will always be the only Flash," tweeted another.
"Hey @wbpictures please fire Ezra Miller from the Flash and replace him with Grant Gustin!!!!! This is unacceptable!!!! He should be in jail!!!! This is horrible!!! I hope that woman is OK," tweeted a concerned fan.
"Grant Gustin is talented, a dork, has the biggest heart, is the best Barry Allen and most importantly never attacked anyone, what are you all waiting to stan?" read another tweet.
Here are more in support of Grant Gustin as The Flash: