Curtis "50 Cent" Jackson shows off a first look at himself in The Expendables 4 where he offers it's a must-see movie.
The pics posted to Instagram show off the actor/rapper in front of a tank and pointing a gun.
WAR what is it good for, absolutely nothing but n!66a's keep fronting, f-ck it then live like solider and die like solider WAR.

Yo this is my Movie everybody else just in it. #expendables4 –Green Light Gang it's lit @bransoncognac @lecheminduroi."
50 Cent also said in another post:
I'm from South Side we always got something to prove. a lot of people know i'm good at what i do. i'm disciplined, so everybody will know i'm great soon.
The pic with 50 Cent, who is playing an unknown role, aiming the gun sees the rapper add:
Military mind set Expendables 4, This one you have to see.
Check out the images below.
The Expendables 4: Curtis "50 Cent" Jackson: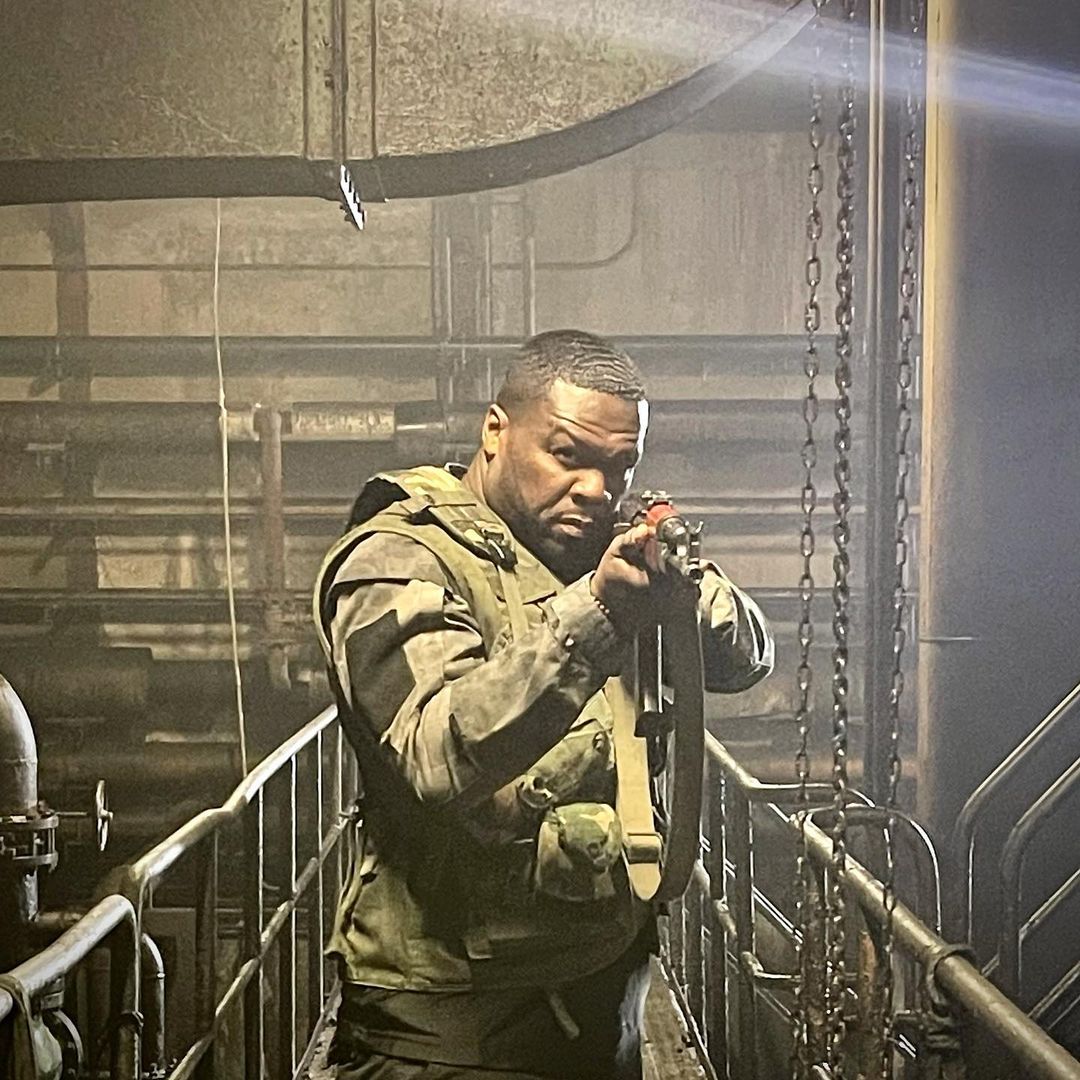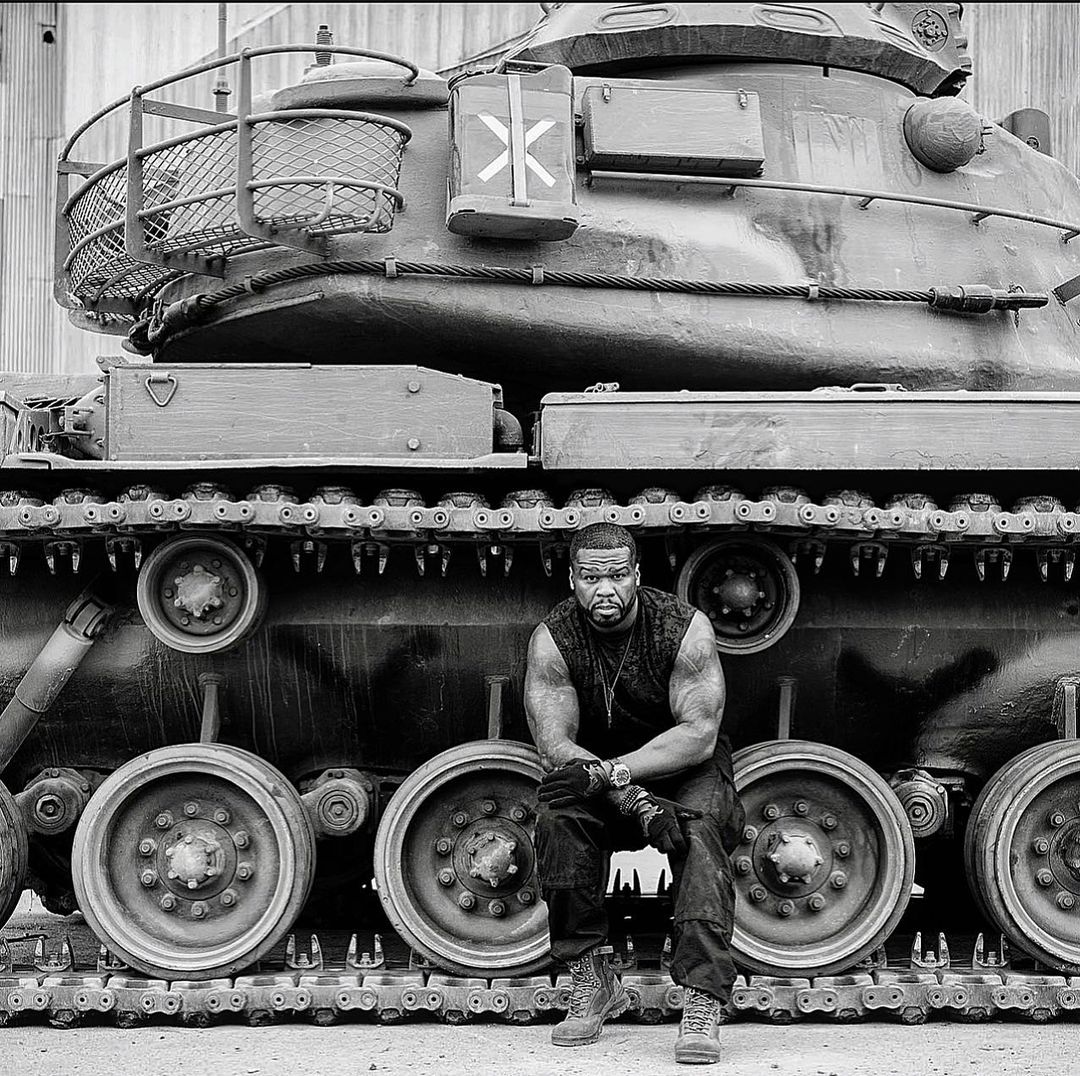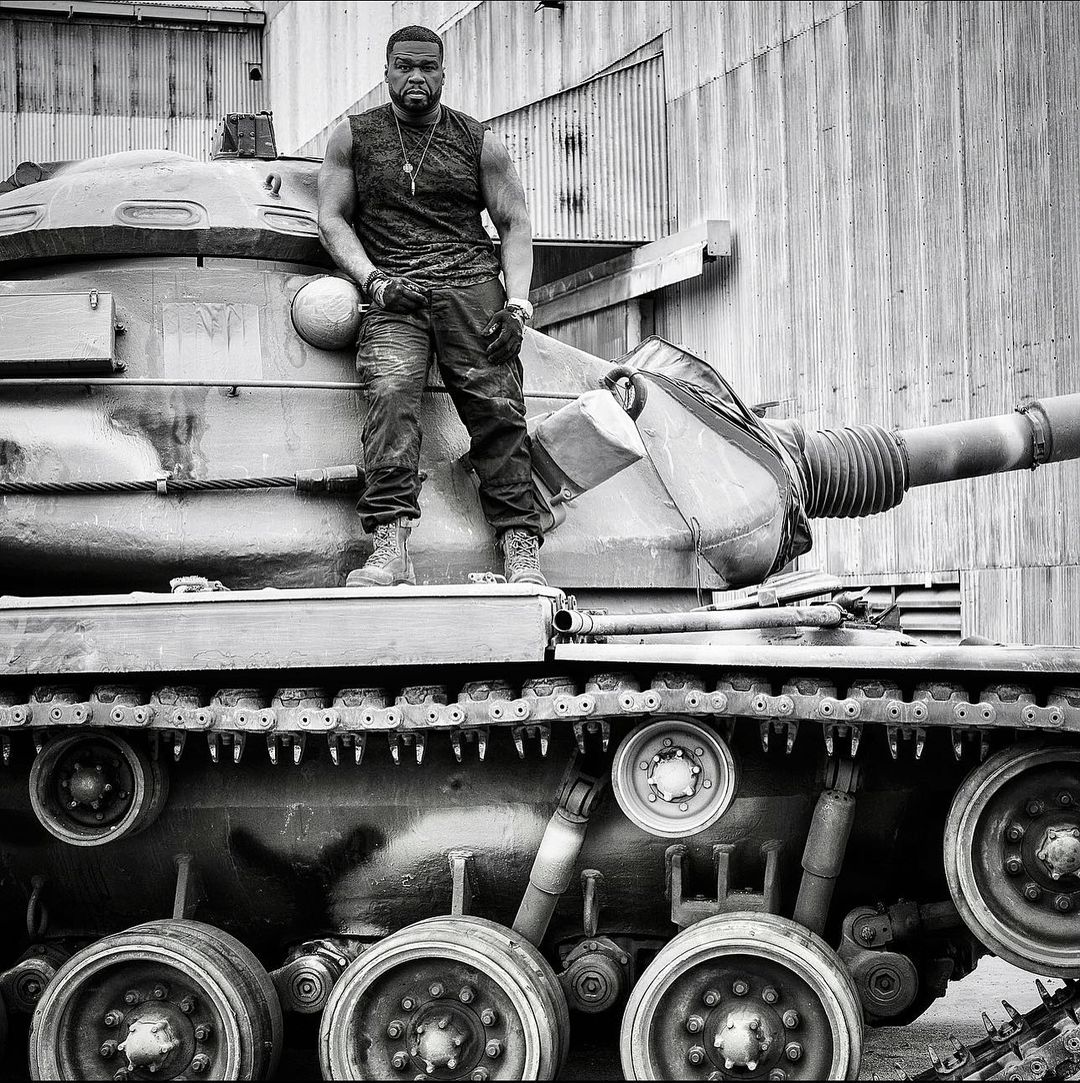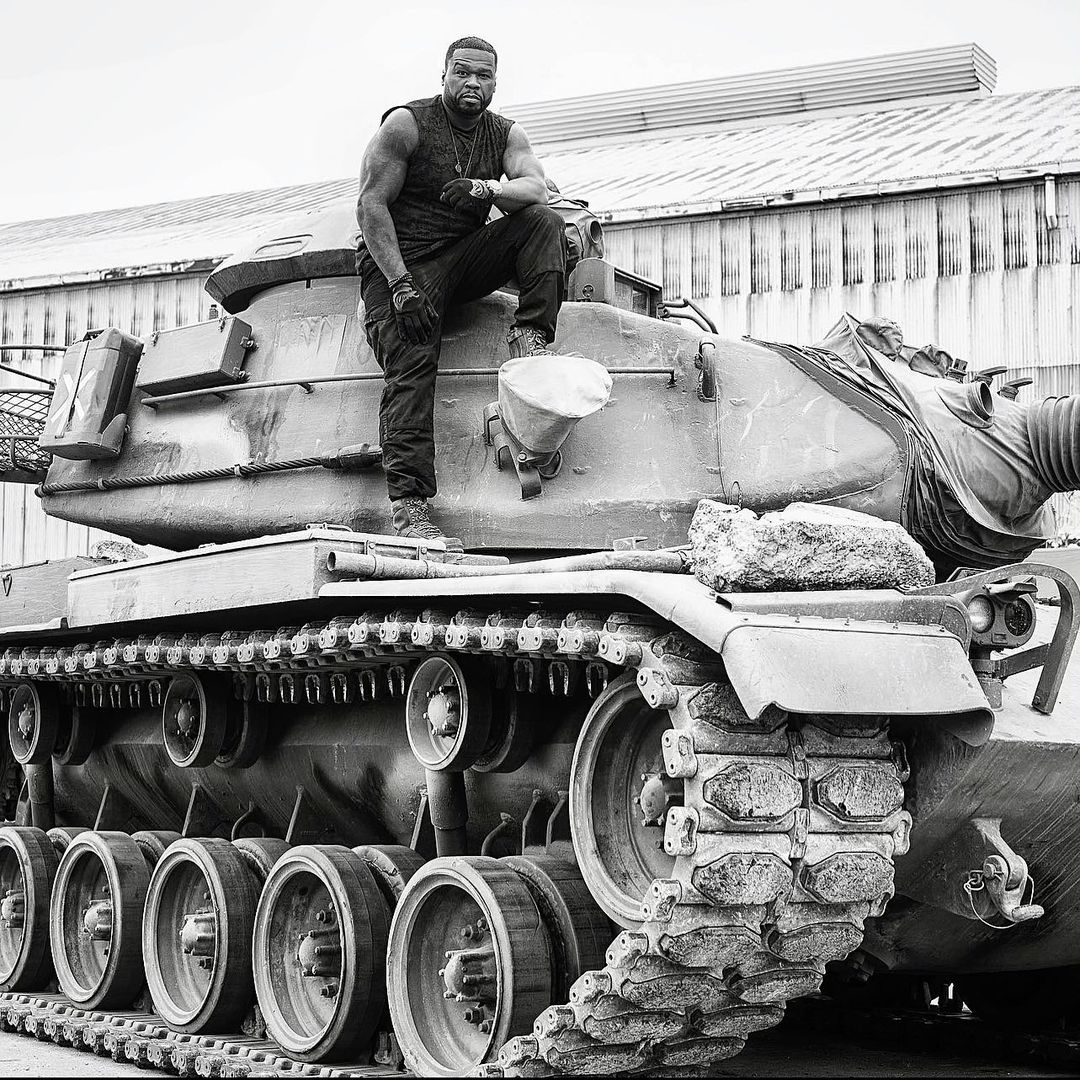 The Expendables 4 details:
Details for The Expendables 4 include that it looks to be Sylvester Stallone's last time with the franchise, as Sly passes the baton to Jason Statham.
Also returning includes Dolph Lundgren and Randy Couture, with newcomers in addition to 50 Cent including Tony Jaa (check out pics here) and Megan Fox, with Andy Garcia said to be playing a CIA Agent, and IMDb also lists Iko Uwais, Levy Tran, Jacob Scipio, Sheila Shah, Nicole Andrews, Cokey Falkow, and Eddie Hall.
The Expendables 4 is again said to follow a group of veteran mercenaries.
Scott Waugh is the director; no release date has been announced as of yet.