It's learned that TV projects for Rambo, The Expendables, Hellboy, and more are in very early development.
THR caught up with Jeffrey Greenstein, the president of Millennium Media, one of the longest-running independent film companies in Hollywood that is known for box office hits such as the aforementioned franchises in addition to the Fallen film series starring Gerard Butler, and The Hitman's Bodyguard movies.
THR mentioned to Greenstein that a lot of production companies have moved into TV but that Millennium has stayed in the movie business and asked if there are any plans for TV, which Greenstein confirmed:
Our focus has always been on feature film, we do have a slate of TV that we're developing. But my plan is to focus on our IP within the TV space and build out Has Fallen TV, Rambo TV, Expendables TV. We're playing around with Hellboy TV. So there are lots of opportunities, but I really want to launch something IP-driven first before we start developing original content. But we also have Undisputed television, from the MMA action franchise, which we're working on launching soon and would like to shoot next year.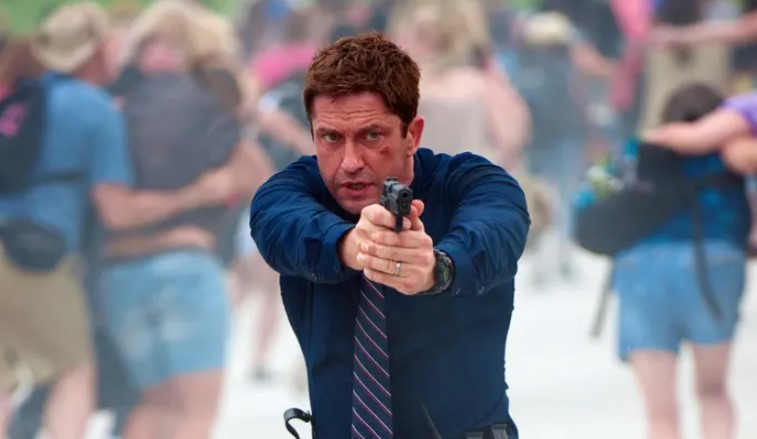 Rambo, The Expendables, Hellboy, and Fallen TV projects could feature new and younger actors
While talking about casting in a previous question and whether streaming companies make it difficult to get big stars, as streamers are trying to get the big names, Greenstein mentioned how Millennium is trying to help build new and younger actions stars, so we can guess it could be possible the Rambo, The Expendables, Hellboy, and Fallen TV projects feature new and younger actors:
It certainly doesn't make it easier. The finite pool of talent is a challenge. But from my perspective we're in need of some newer, younger action stars. And I would like to help build those stars. So we're willing to take risks with newer talent.
Of course, the Rambo and The Expendables films star Sylvester Stallone, but it remains to be seen if the 75-year-old Stallone will still be involved as recently Stallone let it be known he was finished with The Expandables movies franchise.
Hellboy starred Ron Perlman who is 71 years old, but Perlman wasn't used in the 2019 movie which featured the 46-year-old David Harbour; however, that failed big time.
Fallen star Gerald Butler is 51-years old, and Jason Statham who is taking over The Expendables from Stallone is 54.
(via THR)