Lionsgate has released a batch of character posters for The Expendables 4 and also launched an AI-selfie generator where fans can create their own poster.
The character posters include the stars of the film with Curtis "50 Cent" Jackson, Sylvester Stallone, Jason Statham, Dolph Lundgren, Randy Couture, Megan Fox, Tony Jaa, Iko Uwais, Jacob Scipio, Levy Tran, and Andy Garcia.
The Expendables 4 AI-selfie generator from PhotorRoom can be found at expendables.movie and lets fans upload a selfie which gets transformed into a cool Expendables poster.
"The Expendables team make the exceptional look easy, and we wanted to provide fans with the same superior experience", said Matthieu Rouif, CEO of PhotoRoom. "Since the franchise was first launched 11 years ago, The Expendables have built a loyal fan base who are eagerly anticipating the next chapter. The filter has heralded a new era of user generated content giving everyone an opportunity to engage with the film creatively while they wait for their favorite action-thriller."
"As a leader in creative artificial intelligence, we knew PhotoRoom's technology would deliver an exceptional product for us as we build excitement for the upcoming release," said Sherry Voong, Manager of Digital Marketing at Lionsgate. "There is cult-like quality to our Expendables fanbase and it's important that we engage with them in unexpected ways, making them feel deeply connected to the franchise for years to come. This filter will do that and more!"
Check out the character posters and the latest trailer below.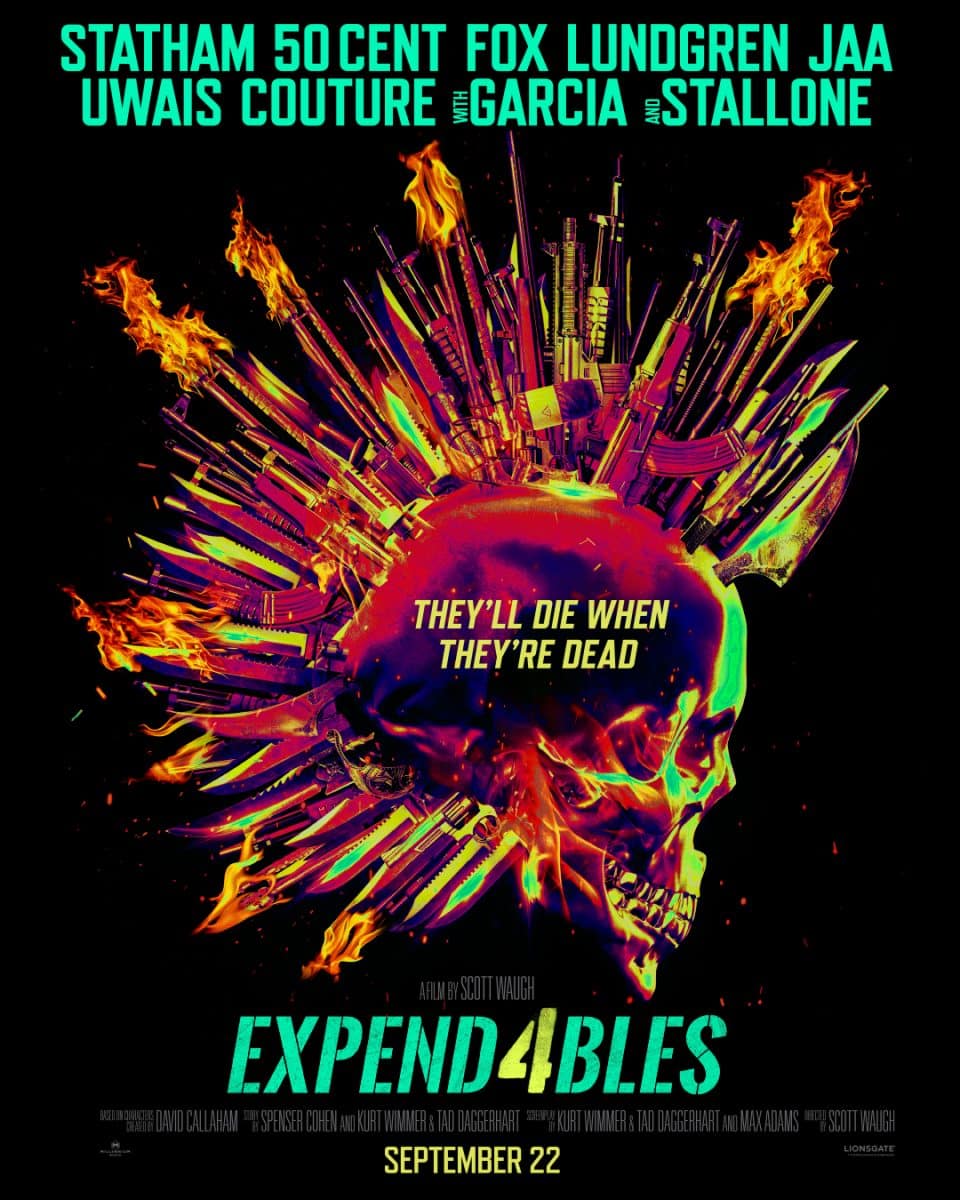 What is The Expendables 4 about?
A new generation of stars join the world's top action stars for an adrenaline-fueled adventure in Expend4bles.
Reuniting as the team of elite mercenaries, Jason Statham, Dolph Lundgren, Randy Couture, and Sylvester Stallone are joined for the first time by Curtis "50 Cent" Jackson, Megan Fox, Tony Jaa, Iko Uwais, Jacob Scipio, Levy Tran, and Andy Garcia.
Armed with every weapon they can get their hands on and the skills to use them, The Expendables are the world's last line of defense and the team that gets called when all other options are off the table. But new team members with new styles and tactics are going to give "new blood" a whole new meaning.
The film gets released only in theaters on September 22 directed by Scott Waugh.
Watch the trailer:
The Expendables 4 character posters: