Filming on Black Adam will be delayed by a month or two confirms Dwayne Johnson on social media.
Two weeks ago saw Dwayne Johnson offer they were supposed to start filming in July, but due to the coronavirus, he wasn't sure, and now The Rock's latest update on Monday says filming will get pushed back, with an update on his Netflix movie, Red Notice, also mentioned.
"How am I feeling about Black Adam?" said Johnson. "So I was currently shooting Red Notice for Netflix with myself, Ryan Reynolds and Gal Gadot with our writer/director Rawson Thurber and we were shut down because of the coronavirus. So at some time point, we will pick that back up."
Johnson continues: "Black Adam, we still plan on shooting probably at the end of summer now. Probably pushed maybe into August, maybe September. So we will see, but I can't wait for that. I have been training so hard for months and months and months and months for Black Adam," he said. "And that is a passion project for me. It's a role that I hold near and dear to my DNA. So, I can't wait. So thank you guys for asking that question."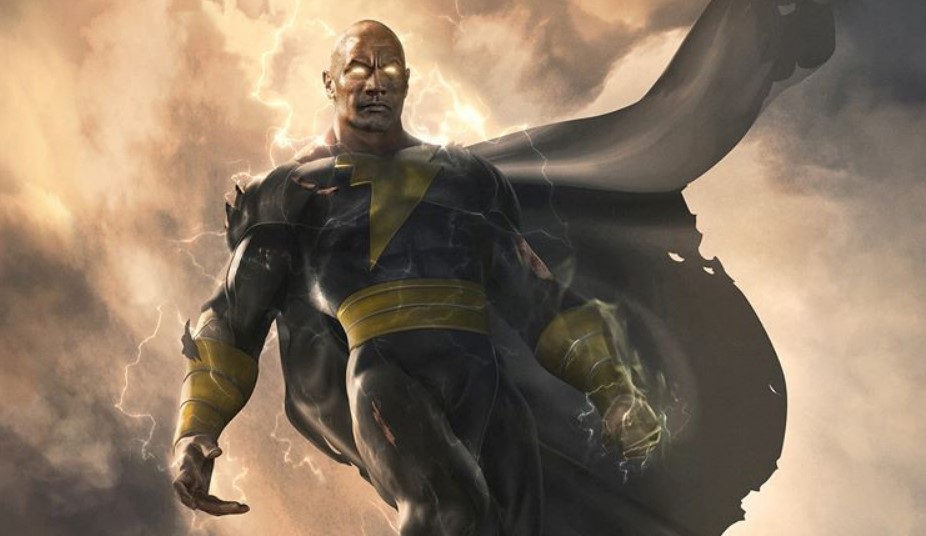 Dwayne Johnson psyched for Black Adam
Rumors offer the movie will introduce not one but two versions of the Justice Society Of America including the DC characters Hawkman, Hawkgirl, The Flash, Green Lantern, Doctor Fate, Atom Smasher, and more.
Shazam Zachary Levi also recently touched upon possibly battling Dwayne Johnson's Black Adam in the future.
"Maybe we'll get to pay off all of those Captain Marvel/Black Adam epic fights and storylines from the comic books," teased Levi.
Black Adam has a December 22, 2021 release date.