Apparently the Black Adam script has leaked online or at the least insiders are offering lots of details for the flick set to star Dwayne Johnson.
Two sources are claiming to have details on the Black Adam script which is said to include not one but two versions of the JSA, aka the Justice Society of America.
A Twitter user claims to have read parts of the script where the movie is described as a "DC fans wonderland."
"I've read parts of the Black Adam script, it's a DC fans wonderland. Hope the movie isn't delayed too much by the coronavirus because I want to see this sooner rather than later. Gonna be worth the wait no matter what though," tweeted Thomas Polito of Geeks WorldWide. "The tone is right down the middle between Shazam and Batman v Superman/Man of Steel, light sigh humor with some dark elements. It works well."
It's also claimed that Black Adam started pre-production as apparently an Arab/Middle Eastern actress is being sought for the role of Isis/Adrianna. It's now possible that due to the coronavirus that filming on Black Adam may have to start later than its original July production date.
Further Black Adam script details are made known that are a lot more specific, so SPOILER warning. See below.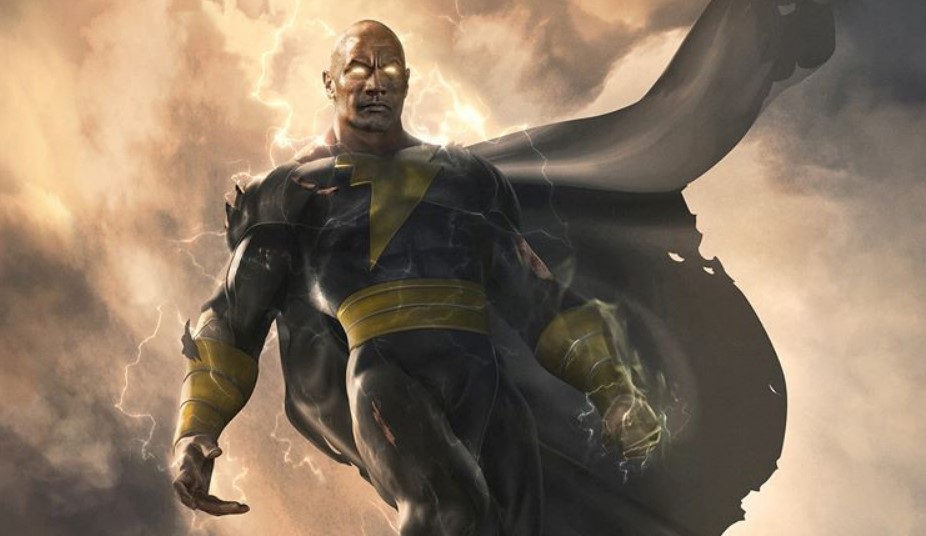 Black Adam script leaks spoilers:
According to FandomWire, Black Adam kicks off with an epic 30-minute origin story where Black Adam fights the JSA. It's claimed that Black Adam releases the 7 Sins (same ones from Shazam!) but this opening is set in the past where the JSA of that time defeat and imprison Black Adam. It's claimed this version of the JSA is made up of a young version of the Wizard Shazam (played by Djimon Hounsou), Hawkman, Hawkgirl, Doctor Fate, the Jay Garrick The Flash, and the Alan Scott Green Lantern.
Fast forward to the present day or so and Black Adam escapes his tomb imprisonment where the JSA needs to reform again and do battle, but with a different team consisting of the reincarnated Hawkman and Hawkgirl in different bodies, the immortal Doctor Fate, Atom Smasher, Cyclone, and they also work with Black Adam's love interest, Isis, but it is claimed they won't be using the "Isis" name for obvious reasons but are going with Adrianna.
Rumors have also suggested that Dwayne Johnson wants Henry Cavill to return as Superman down the road, as Henry Cavill is managed by Johnson's former wife, business partner, and fellow Black Adam and Shazam! producer, Dany Garcia.
Black Adam has a Dec. 22, 2021 release date.