The pressure is on Kevin Feige as Daredevil is now back at Marvel and the fans and actors are petitioning for the return of Charlie Cox and the characters from the Netflix show.
Daredevil returned to Marvel as the Netflix show was officially canceled on November 29th, 2018, some say by Feige himself.
Under the terms of the Netflix deal, Marvel wasn't able to use the characters for two years, but now that time is up, which means Daredevil can appear in the MCU.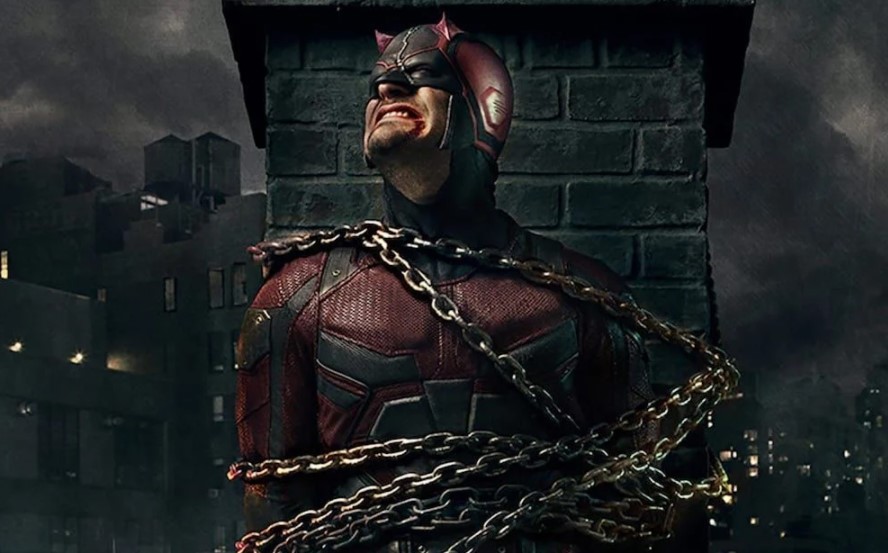 Marvel was never connected
While Marvel tried to convince its fans that "it was all connected" in an attempt to quiet them down nothing was ever connected as Daredevil and the Netflix characters never appeared in Infinity War or The Avengers: Endgame, not even in a cameo role, a nod, or a mention.
Nothing was ever connected, not because they couldn't get the actors on the "right schedule," but it had to do with Marvel Studios, under Feige, and Marvel TV, under Jeph Loeb, existing as two separate companies at Disney where, just like something out of the comic books that inspire the films and TV shows, the two didn't get along and have been considered sworn enemies.
Long story short, Feige won the battle and is now in charge of all of Marvel films, TV, and publishing and has done away with basically all of Loeb's Marvel TV plans including the Netflix shows, Agents of SHIELD, whatever Marvel ABC shows were planned, and all of the Marvel HULU shows (the "Marvel" brand was dropped from Helstrom) except the goofy MODOK animated series (Feige likes goofy for some reason).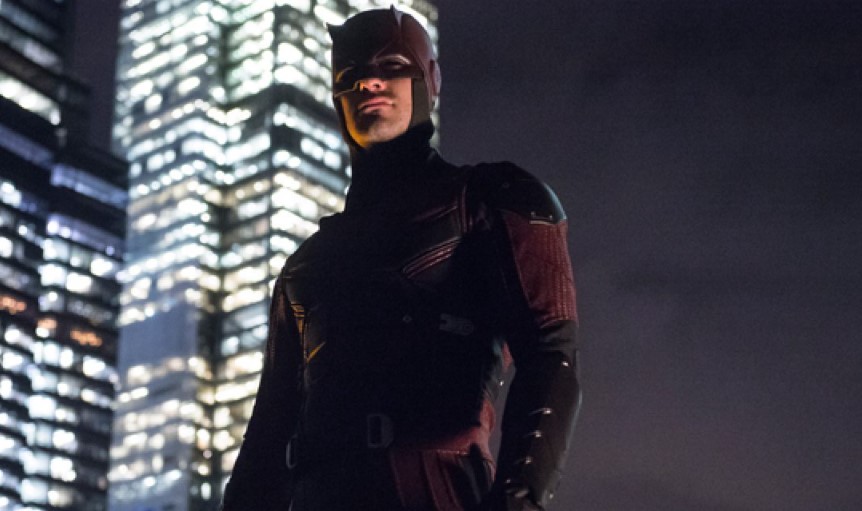 So what does it mean for Daredevil?
Well, the writing has been on the wall that (it's no coincidence):
Feige (allegedly) canceled the Marvel Netflix shows, which includes Daredevil, because of the MCU coming to Disney Plus
Agents of SHIELD ended (because of Feige)
Development on the Marvel HULU shows stopped (Ghost Rider, etc.) because of Feige
Helstrom dropped the Marvel brand (showrunner confirmed nothing to do with MCU) because of Feige
Feige fired Jeph Loeb (and got rid of Loeb's buddies, the Marvel Comics Creative Committee)
Feige now has more power over Marvel than Ike Perlmutter, who seems to be headed to retirement (finally)
Marvel TV has been rebranded by Feige to Marvel TV Studios
What it means for Daredevil is that it seems Kevin Feige will reboot the character in the MCU and that Charlie Cox is out.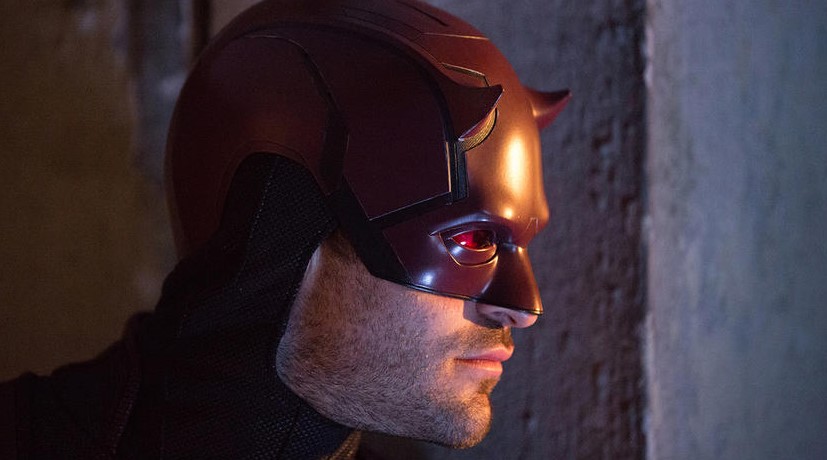 What do the insiders say?
SDCC insiders
Back at the San Diego Comic-Con in 2019, I had conversations with Marvel insiders that said Feige is rebooting Daredevil within the MCU (and also that Heroes For Hire is in the works).
For what it's worth, I was also told Loeb is an a-hole and not liked by people within the industry.
We did talk about a "what if" scenario involving Charlie Cox returning as Daredevil in the MCU where it was said if that ever happens, Finn Jones will be definitely out as Iron Fist, but at the time of the 2019 SDCC, it also sounded like all the Marvel Netflix characters wouldn't be returning in the MCU, according to insiders.
New Mutants insider
A Marvel insider who worked on New Mutants also said more of the same and offered that Kevin Feige is a control freak and only likes to use his own ideas, again, which would mean Feige doesn't want to use any of the Marvel Netflix characters, especially considering his "hatred" for Loeb, which, if the Charlie Cox Daredevil is a huge success within Feige's MCU, would be credited to Loeb and not Feige, and Feige is reportedly dead set again Loeb getting any credit for anything.
On a side note regarding Feige being a control freak, Feige recently signed Ryan Reynolds for Deadpool 3 amid rumors of Reynolds returning as Green Lantern but Feige didn't bring onboard Reynold's Deadpool writers because of Disney and Marvel's politically correct agenda to promote diversity and not the best content. Deadpool 3 is also years away (again, Feige's way or the highway; see how that works?).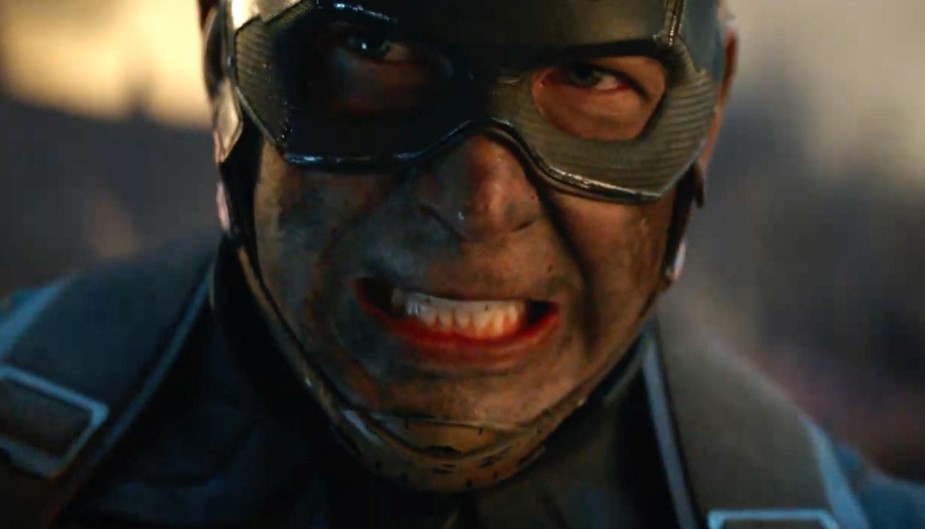 Kevin Feige vs MCU zombies
What Kevin Feige didn't count on his that his zombie audience, who could care less about feuds amongst executives and their egos, would take a big liking to Charlie Cox and the Netflix Daredevil show.
Those fans have been petitioning to "Save Daredevil" as they want Charlie Cox a part of the MCU and don't want a reboot.
This is a first for Feige as for the first time his zombie fanbase is not on the same page as Feige's MCU plans (well, not the first time).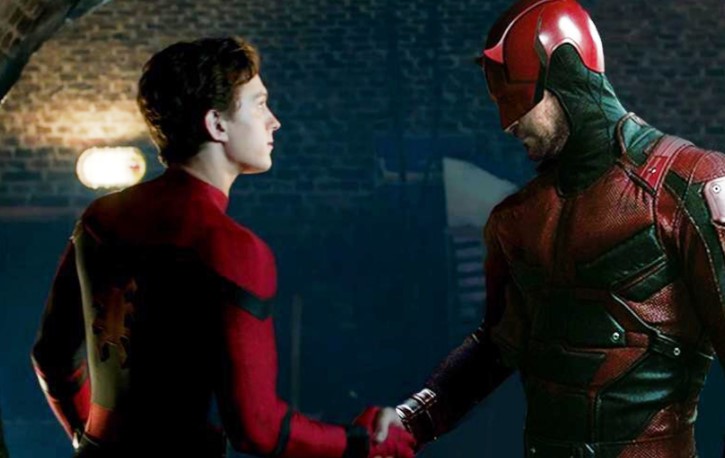 "Save Daredevil" picking up steam
The campaign has been picking up steam, à la the "Release the Snyder Cut" campaign, with Marvel (TV) actors taking notice including Kingpin actor Vincent D'Onofrio who has supported "Save Daredevil" on numerous occasions, and most recently Agents of SHIELD's Clark Gregg has supported the campaign.
Now that Daredevil is officially back at Marvel and able to appear in the MCU, the campaign is growing stronger as even shill Hollywood website Deadline wrote about it.
What is Feige to do?
Well, Feige could simply bury Daredevil for years with the hope that his zombie audience would forget about Charlie Cox and the Netflix series and would be so desperate for "Daredevil" that they would accept anything.
The aforementioned Marvel insider also seemed to insinuate Feige is so arrogant about the MCU and his fanbase that Feige feels his zombie audience would eat up any version of Daredevil that he would throw at them, simply because it's "Marvel."
Feige could always bring back Charlie Cox in a cameo appearance in Doctor Strange 2 to show Daredevil and the Marvel Netflix characters as being a part of the Multiverse, in hopes it would satisfy his zombie audience's craving.
However, what Feige hasn't considered is that the Daredevil fans, similar to Star Wars and Marvel Cosmic fans, are gaining immunity to the zombie virus.
Bring back Daredevil has a nice ring to it as does #SaveDaredevil.
DON'T RECAST. #SAVEDAREDEVIL pic.twitter.com/WdbWjDDXts

— Spinox #SaveDaredevil (@sp1nox) November 29, 2020
Helping the cause #savedaredevil pic.twitter.com/sYkkYIgmWQ

— BossLogic (@Bosslogic) November 30, 2020
So proud of #SaveDaredevil fandom–❤️ pic.twitter.com/GOwBTpzg6A

— –➐ (@superrino12) November 30, 2020
Bring back Charlie and Jon #SaveDaredevil pic.twitter.com/ctjQ3ETtGW

— Alexis (@_Alexis__Alexis) November 30, 2020
me when daredevil is cancelled vs me when its trending#SaveDaredevil pic.twitter.com/mN6uITesfQ

— JAKE is simping for Moff Gideon (@TheBearded_Jake) November 30, 2020
It's been 24 hrs and #SaveDaredevil is still going strong! Daredevil fans continue to be impressive and inspirational.

If you haven't signed the #SaveDaredevil petition, it's fast and free. Please sign and share, every signature counts! —https://t.co/dJLX8nDUXs pic.twitter.com/egfIPxMbOp

— We Are #SaveDaredevil (@RenewDaredevil) November 30, 2020
One of the best Marvel shows ever #SaveDaredevil #Marvel #CharlieCox pic.twitter.com/sBFCqPhJuq

— Richard Lackey (@SirRichard00) November 30, 2020
Only one man gave the Devil his due.#CharlieCox #SaveDaredevil pic.twitter.com/FGGS2UsAOw

— ERod — (@ERodBuster1) November 30, 2020
You need more reason? The God of Mischief @twhiddleston demands it–#SaveDaredevil pic.twitter.com/AKwR0LyoRf

— iamaravind (@iamarv7) November 30, 2020
#SaveDaredevil is trending as fans push for Charlie Cox to return as Daredevil now that Marvel Studios has the rights again —
pic.twitter.com/FPCB56Qu3n

— Marvel Facts & Leaks (@MarveIFacts) November 30, 2020