It's again rumored that the Charlie Cox Daredevil will be returning to the MCU along with some of the other Marvel Netflix actors and characters.
The rumor really isn't anything that hasn't previously been rumored but it offers Marvel is bringing back the Charlie Cox Daredevil, Jon Bernthal as The Punisher, Krysten Ritter as Jessica Jones, and Vincent D'Onofrio as Wilson Fisk/Kingpin.
It's claimed when the characters are back within the MCU that nothing from the Marvel Netflix shows will be referenced.
It's said the actors are fulfilling the same roles but within a different universe (as Marvel Netflix is not a part of the MCU).
Long story short, the Marvel Netflix shows were created by the defunct Marvel TV, a separate company at Disney than Marvel Studios; Feige has since disbanded Marvel TV and is now in full charge of Marvel films and TV.
The rumor offers to expect sprinklings of appearances from Daredevil and the other characters throughout the upcoming MCU movies and Disney Plus shows.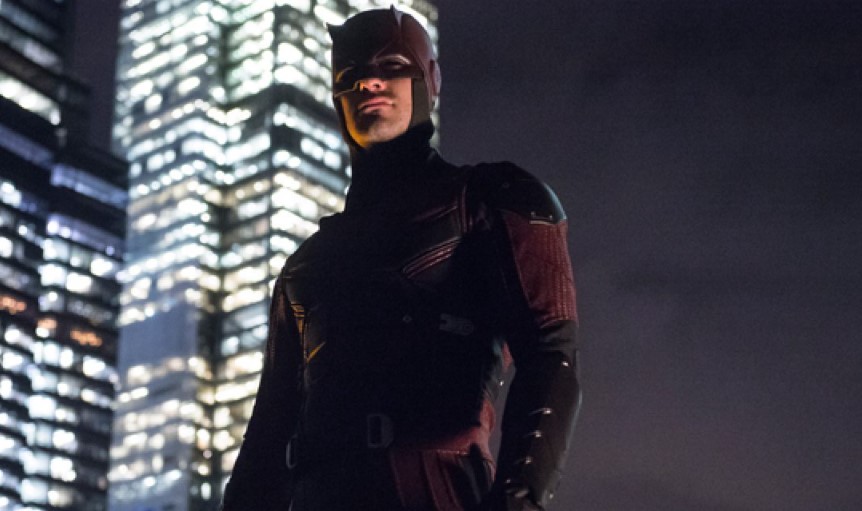 Daredevil rumored for Spider-Man 3, She-Hulk, more
A previous rumor has said Charlie Cox will appear in Spider-Man: No Way Home, with this rumor stating the same. Fans have speculated Cox could appear as lawyer Matt Murdock as it's rumored Peter Parker will be charged for the murder of Mysterio after being set up at the end of Far From Home. Charlie Cox is also rumored for the She-Hulk Disney Plus series, as the titular character is also a lawyer.
The rumor also offers Jon Bernthal and Krysten Ritter will appear in a Disney Plus series, and that Vincent D'Onofrio is set to appear in the upcoming Echo series, which is a spinoff from Hawkeye, with it said D'Onofrio could also appear in Hawkeye as a cameo (Echo has history with Daredevil in the comics).
Regarding Luke Cage and Iron Fist, the rumor offers the characters will be recast, which fits with what Marvel insiders filled me in, in that Marvel and Feige have plans for a Heroes For Hire project.
(via thathashtagshow)