Charlie Cox and Daredevil will be back in the MCU, which follows the recent surprise appearance by Matt Murdock in Spider-Man: No Way Home.
The actor confirms something is happening but stopped short of stating specifically what it involves in the Marvel Cinematic Universe.
"I know something," Cox told Radio Times while promoting the release of his Irish crime drama Kin. "I don't know much, but I know there will be something else."
Spider-Man: No Way Home saw Charlie Cox appear as the lawyer Matt Murdock where he helped Peter Parker with his legal troubles following the death of Mysterio, and Cox confirmed to the site that his part was "always a very small little cameo" and that Marvel was pretty secretive about things.
"I got a phone call saying, 'Do you want to come back? Do you want to be in Spider-Man?' and I was like, 'Obviously, yeah! That would be amazing. I'm thrilled. I'd love to do that.' They said 'Great, we'll be in touch.' and then I didn't hear anything for, like, two months!" explained Cox. "I did get to the point where I was like, 'Did I dream this?' – I definitely got to the point where I was, like, 'I don't know what's gonna happen.' But then I got a follow-up phone call."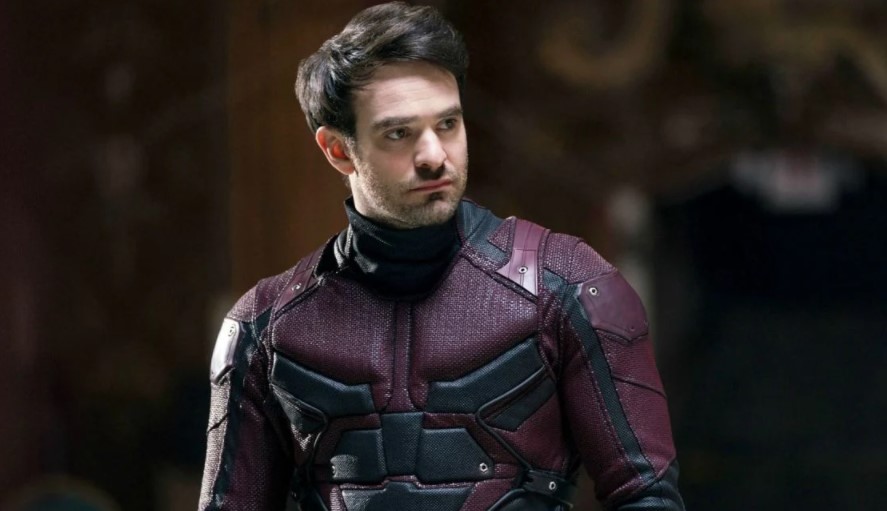 Charlie Cox Daredevil rumored for She-Hulk and Echo
Speculation and rumors offer that Charlie Cox and Daredevil might be appearing in the She-Hulk comedy series coming to the Disney Plus streaming network as the show is said to be about lawyers, defending various villains, and multiple Hulks, so maybe Matt Murdock will show up again; however, what remains to be seen is whether or not Cox will actually suit up as Daredevil, or similar to his Spidey cameo, just appear as Matt Murdock the lawyer.
If Charlie Cox does appear as Daredevil, it's guessed that he will have a brand new costume to go with his new part in the MCU, as the Netflix costume has been auctioned off.
Recently also saw the news that the rights to Daredevil and the five other Marvel Netflix shows have reverted to Disney, with Daredevil and the other shows coming to Disney Plus Canada next month, so just as Charlie Cox says, look for more Daredevil soon.
Vincent D'Onofrio also recently appeared as Kingpin in the Hawkeye Disney Plus series, and along with Daredevil, is speculated for the Echo series.