While appearing on Ellen, Irish-actor Colin Farrell confirms he is playing the villain Penguin in The Batman and that he starts filming the movie soon.
"I start something in a couple of weeks in London," he tells Ellen who asks him about the recent image that surfaced of him sporting grey hair.
When the image hit the net, originally it was thought to be for his Penguin look for The Batman, but now we see that Farrell's hair is dark (watch below), so it's safe to assume the look of Penguin hasn't yet been revealed in any way.
"That was me not camera ready. That was me before I was hit with makeup," responds Farrell. "I decided to dye my hair after I got back to Los Angeles so I went to Rite Aid and spent about eighty dollars on Loreal's finest… And then I had somebody come to the house and fix it."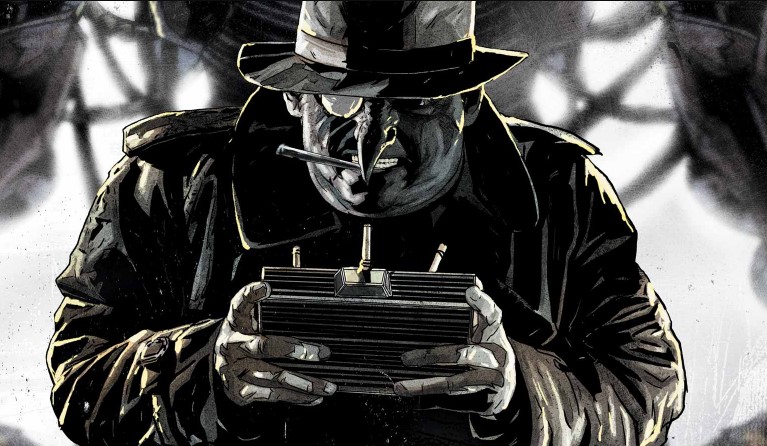 Colin Farrell playing Oswald Cobblepot, aka Penguin, in The Batman
Ellen asks who is he playing in this new movie he is about to do.
"I'm playing Oz Cobblepot. I'm playing a character known as the Penguin," the 43-year-old tells Ellen, which sees the crowd cheer. "Yeah. Yeah. Thank you."
Colin Farrell jokes and raises his arms: "Yes, the reviews are in!"
Ellen also asks if he starts filming soon.
"I start in about two weeks," Colin confirms and talks about what his kids think of him playing Penguin. "They're sick of me being a bad guy. Which apparently, reading between the lines, leads me to believe that they think I'm okay."
Update: Farrell also describes the script and talks villains with Jimmy Kimmel.
Colin Farrell talks Penguin and The Batman on Ellen:
Pics of what may be Colin Farrell's character have also surfaced from the set of The Batman, and recently saw Robert Pattinson spotted at a fashion show looking all Bruce Wayne-like and at the same time, perhaps too skinny.
The Batman has a June 25, 2021 release directed by Matt Reeves, co-written by Reeves and Mattson Tomlin, Michael Giacchino is scoring the music, and the film also stars Zoë Kravitz as Selina Kyle, aka Catwoman, Andy Serkis as Alfred Pennyworth, Paul Dano as Riddler, Jayme Lawson as Bella, and John Turturro as Carmine Falcone, with Peter Sarsgaard in an unknown role thought to be Two-Face.
The Batman Colin Farrell Penguin fan art: