Zack Snyder is hopeful that Ben Affleck will be back as Batman for any potential sequels to his Snyder Cut of the Justice League movie.
Following unleashing the Snyder Cut trailer on Saturday at the DC FanDome event, Zack Snyder appeared on the Reel In Motion YouTube channel where the return of Ben Affleck as Batman in The Flash movie was brought up (pictured below).
Zack was asked if he knew about Ben Affleck returning as Batman which saw Zack shake his head back and forth, no.
"I was like 'that's amazing!'" Snyder said with a huge smile.
Reel In Motion then remarks that it technically means it's a commitment to another Justice League, which saw Zack Snyder smile and laugh about, point and "knock on wood."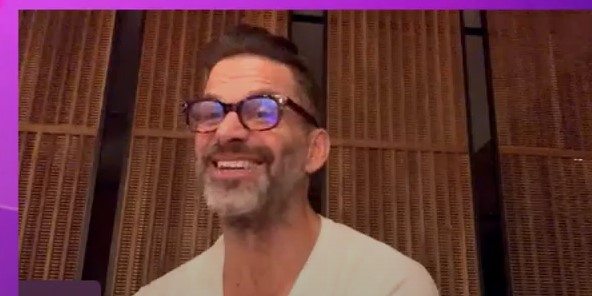 Zack Snyder excited for Ben Affleck back as Batman
The original rumor that said Ben Affleck was returning as Batman actually saw it said Affleck signed a new contract for Affleck to be involved in additional Batman appearances related to HBO Max and Zack Snyder Justice League movies.
Recently also saw Forbes offer Ben Affleck back as Batman on HBO Max might actually happen.
It's speculated that if the Snyder Cut of Justice League does well enough on HBO Max that it will lead to additional projects from Snyder, with rumors offering Ben Affleck might get to do his version of The Batman on HBO Max with Joe Manganiello back as Deathstroke.
Regarding The Flash, Ben Affleck has been said to have a cameo and a fun part, which may involve Affleck's Bruce Wayne creating a new suit for Ezra Miller's Barry Allen, as teased in the newly released concept art at DC FanDome.