It turns out the rumors were right as Ben Affleck has indeed signed a new contract to return as Batman, with it learned for the upcoming The Flash movie which is adapting the DC Comics "Flashpoint" story.
Ahead of this weekend's big DC FanDome virtual convention, Vanity Fair confirms Ben Affleck is returning as Batman for The Flash movie in an interview with director Andy Muschietti and producer sister Barbara Muschietti.
"He's a very substantial part of the emotional impact of the movie. The interaction and relationship between Barry and Affleck's Wayne will bring an emotional level that we haven't seen before," the director added. "It's Barry's movie, it's Barry's story, but their characters are more related than we think. They both lost their mothers to murder, and that's one of the emotional vessels of the movie. That's where the Affleck Batman kicks in."
Andy Muschietti also added:
"I'm glad to be collaborating with someone who has been on both sides of the camera, too," Muschietti said. "He understands."

"He's the baseline. He's part of that unaltered state before we jump into Barry's adventure," the director said. "There's a familiarity there."
The article describes The Flash movie as following Barry "breaking the bonds of physics to crash into various parallel dimensions, where he'll encounter slightly different versions of DC's classic heroes." Muschietti says:
"This movie is a bit of a hinge in the sense that it presents a story that implies a unified universe where all the cinematic iterations that we've seen before are valid. It's inclusive in the sense that it is saying all that you've seen exists, and everything that you will see exists, in the same unified multiverse."
The Flash will also feature Michael Keaton back from the Tim Burton movies in what Muschietti said is a "substantial" part.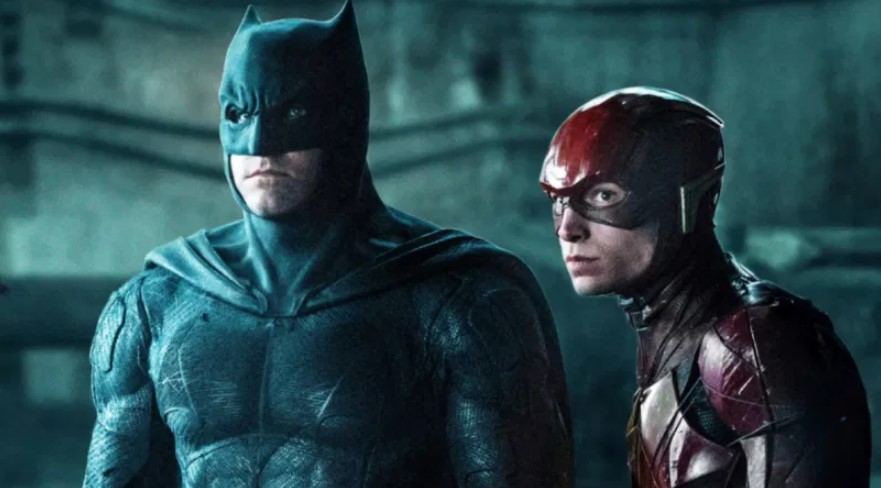 Ben Affleck will have a fun part in The Flash as Batman
Affleck's part is described as "fun" by Barbara Muschietti:
"There have been some all sorts of stories and things he said himself about having a very hard time playing Batman, and it had been difficult for him," she said. "I think it was more about a difficult time in his life. When we approached him, he's now in a very different time in his life. He was very open to it, which was a bit of a surprise to us. It was a question mark."

"We are all human and go through great times in our lives and terrible times in our lives," she added. "Right now he's in a place where he can actually enjoy being Batman." Plus, he doesn't have to carry the entire movie. "It's a pivotal role, but at the same time it's a fun part," she said.
The original rumor of Affleck returning also said Affleck could be involved in HBO Max projects, and it is also known Affleck will be featured in the Snyder Cut of Justice League that gets released on HBO Max next year. Update: Another rumor says Affleck may be back for HBO Max.
With The Flash movie featuring multiple Batman characters, it could be possible that some sort of reboot is happening which will see Robert Pattinson's Batman become a part of the DCEU, which I was told last year at Comic-Con is happening. The article notes Matt Reeves' The Batman won't be affected by Affleck returning.
Update: Deadline offers Ben Affleck is having a cameo role in The Flash and "in regards to the new Batman franchise moving forward, sources say it's Robert Pattinson who is the face of Bruce Wayne."
Val Kilmer is also speculated to be returning as Batman, maybe for The Flash, as the actor has confirmed involvement in this weekend's DC FanDome event; another possibility is that the "Schumacher Cut" of Batman Forever could be announced.
Andy Muschietti will also be a part of The Flash panel at DC FanDome:
Introducing Flash – Panel

Saturday, Aug 22 – 2:40 PM

This 101-style conversation with The Flash filmmakers Andy Muschietti and Barbara Muschietti, star Ezra Miller and screenwriter Christina Hodson will give fans a speedy rundown on the first-ever Flash feature film. 10 min
The Flash has a June 3, 2022 release date.