In a surprise announcement on social media, Val Kilmer, who played Batman in the 1995 Joel Schumacher movie, confirms involvement in the upcoming DC FanDome virtual convention.
"Well, the news is out. Friends at Warner Bros. asked if I'd like to be a part of DC FanDome and I asked if it meant putting on the ol' bat suit. They said it's optional. Hmmm," posted Kilmer on Facebook. "On August 22, join me and hundreds of the incredibly talented people that shape the DC Multiverse. We're here to celebrate everything DC and most important, all of you. What a fun way to help unite us all. Hope to see you."
Val Kilmer, of course, starred in Joel Schumacher's Batman Forever, and what is interesting, is that there is talk of a possible "Schumacher Cut" as back in early July, writer Marc Bernardin tweeted that he'd heard that a 170-minute cut of the Batman Forever exists.
I have it on VERY good authority that a 170-minute cut of Joel Schumacher's Batman Forever exists. Warner Bros. is unsure if there's any hunger for what was described to me as a "much darker, more serious" version. So, should WB #ReleaseThe20000Cut?

— Thiccolas Cage (@marcbernardin) July 2, 2020
So it could be possible that DC FanDome announces the release of the "Schumacher Cut" of Batman Forever, most likely for HBO Max.
Another possibility with the rumors about Michael Keaton returning as Batman for The Flash movie is that possibly Keaton passed on the project so Val Kilmer will return as Batman. It's also possible that both Kilmer and Keaton could return as Batman as The Flash movie adapts Flashpoint, about alternate timelines and universes.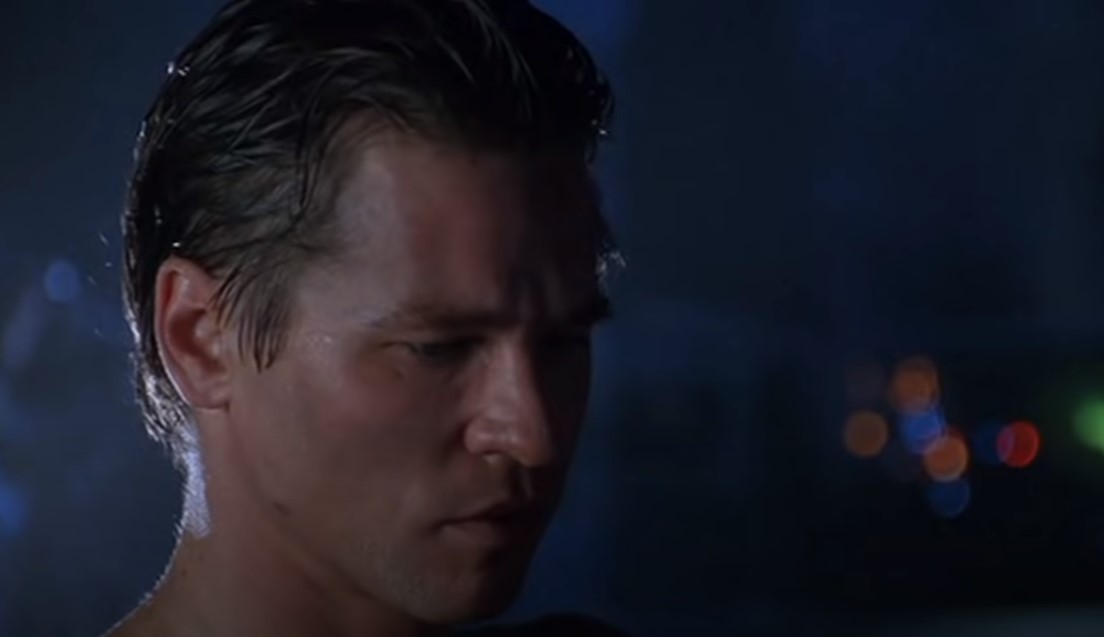 DC FanDome takes place Aug. 22 online:
Imagine all the Super Heroes and Super-Villains you've ever loved finally coming together in one place to celebrate DC's past, present and future. Accessible for 24 hours at DCFanDome.com, the global event will immerse fans into the DC Multiverse, with new announcements from WB Games, Film and TV, and comics, as well as an unprecedented opportunity to hear from the casts and creators behind your favorite feature films and TV series, including: Aquaman, The Batman, Batwoman, Black Adam, Black Lightning, DC Super Hero Girls, DC's Legends of Tomorrow, DC's Stargirl, Doom Patrol, The Flash, Harley Quinn, the SnyderCut of Justice League, Lucifer, Pennyworth, SHAZAM!, The Suicide Squad, Supergirl, Superman & Lois, Teen Titans GO!, Titans, Watchmen, Young Justice: Outsiders and, coming this fall to theaters worldwide, Wonder Woman 1984.

The DC FanDome is the place to hear highly anticipated announcements and the latest news, see exclusive footage, and venture into themed worlds designed to entertain everyone from movie and TV superfans to gamers and readers, to families and kids. With special presentations to engage fans in every time zone across the globe, you'll have the opportunity to have an experience that's all your own. Inside this virtual world, fans will also get access to localized events, featuring the faces and voices from countries around the world in their local language. No matter where you live, your age or your level of fandom, there is something for you.