Zachary Levi responds to the rumors he is done as Shazam, which follows the earlier news that Dwayne Johnson won't be playing Black Adam in James Gunn's new DCU.
Along with John Cena, it appears as if Zachary Levi is going to stick around, as last week saw Cena mention Peacemaker in a WWE promo.
Regarding Zachary Levi, following the news today that Dwayne Johnson is done as Black Adam, fans on social media commented about Levi also being done as Shazam, which the actor seemed to shoot down.
A fan remarked and tweeted, "I'm so angry that Zachary Levi isn't gonna be Shazam anymore he was the perfect casting choice and to add more salt to the wound he is close friends with James Gunn."
Another fan chimed in with, "I want this not to be true because his Shazam is [the] ONE thing in the DCEU I would absolutely throw hands for to protect. @ZacharyLevi is perfection."
Zachary Levi caught wind of the tweet and replied, "Oooh, I really wouldn't go believing everything you see on the internet. I'm Gucci, Ash. We all Gucci."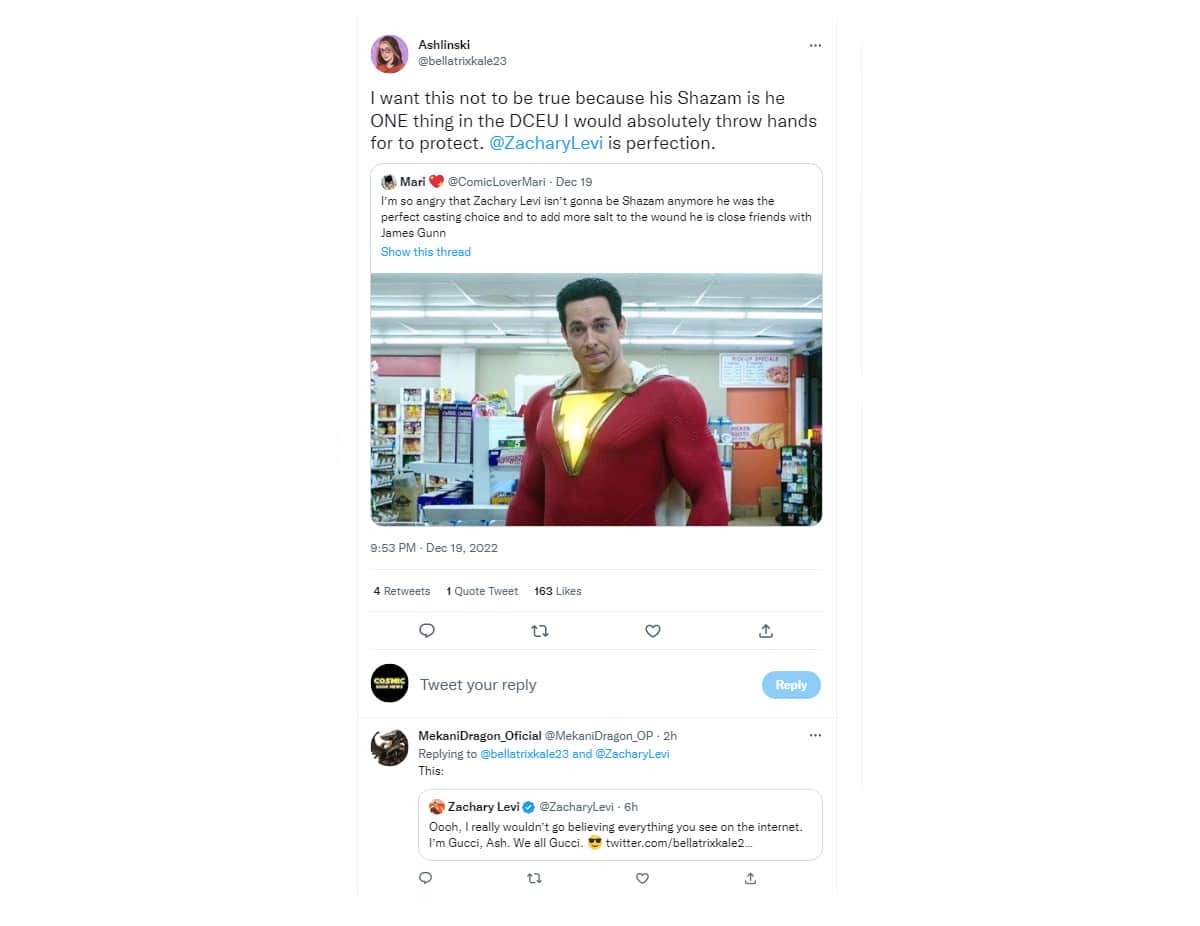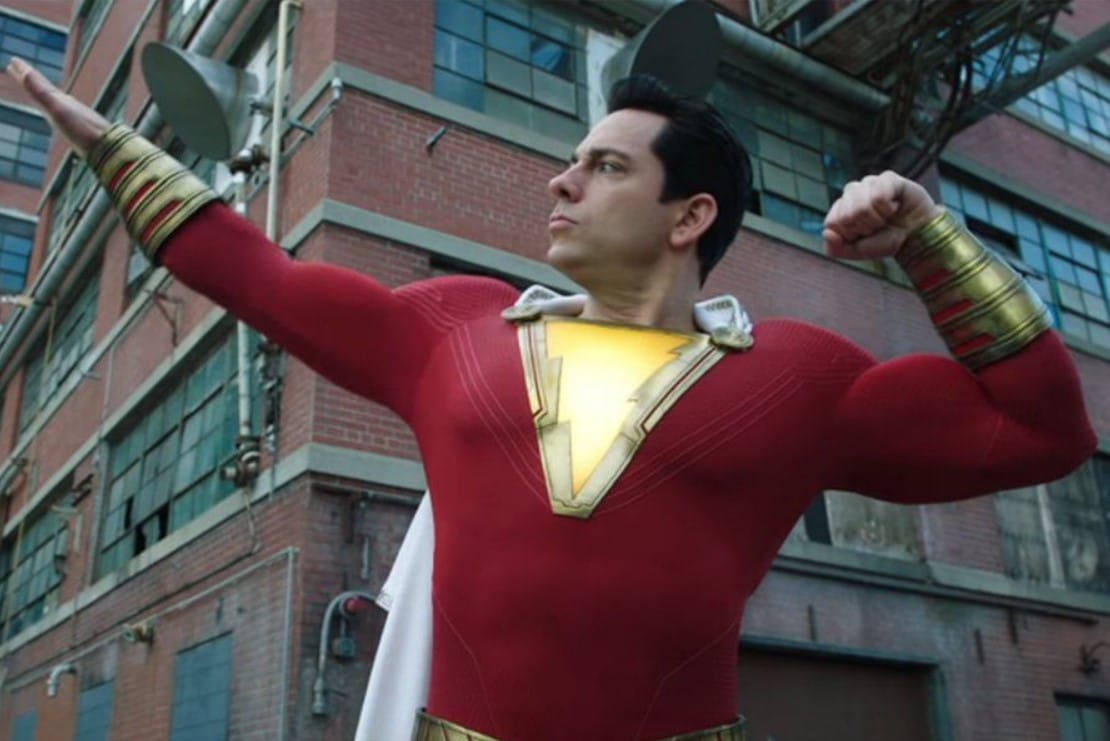 What is James Gunn's DC reboot about?
It's thought that James Gunn is going to do some sort of soft reboot of the DCU which sees all the Justice League actors removed and the characters recast with younger actors.
Gunn has already announced Henry Cavill will not be playing Superman in his movie as his movie is about a younger Superman, so that means a younger actor.
In Dwayne Johnson's statement about not playing Black Adam, Johnson also mentioned that Black Adam is a part of the Multiverse, so it seems as if Gunn's new DCU will be a separate universe.
Interestingly enough, Zachary Levi also hinted at the Multiverse in a comment reacting to Henry Cavill's Instagram post.
"Hope to catch you in another universe, sir," Levi told Cavill.
However, while Gunn appears to be getting rid of the Justice League actors, it's been speculated Gunn is going to keep Zachary Levi as Shazam and his Suicide Squad and Peacemaker cast.
Levi's tweet above seems to suggest that is happening, and again, John Cena name-dropped Peacemaker on WWE last week, so it seems to all lineup.
Of course, until James Gunn officially announces things, everything could still be up in the air.
It should also be noted Peter Safran, Gunn's co-head of DC Studios, happens to produce Shazam! and Peacemaker and the Aquaman movies, with it speculated Jason Momoa is also sticking around not as Aquaman but as Lobo.
Shazam: Fury of the Gods gets released on March 17, 2023.