Jason Momoa, Zachary Levi, the fans, and more react to the news that Henry Cavill is done as Superman as James Gunn is developing a new take on the Man of Steel.
Momoa starred alongside Henry Cavill in the Justice League movies with the pair a major staple of the Zack Snyder DCEU.
Wednesday saw the news that Henry Cavill is no longer playing Superman which means Man of Steel 2 has been canceled, as the new co-head of the DCU, James Gunn, is developing and writing a new take on Superman which includes going with a younger actor in the role.
"I have just had a meeting with James Gunn and Peter Safran and it's sad news, everyone. I will, after all, not be returning as Superman," said Cavill in an announcement made on Instgram. "The changing of the guard is something that happens. I respect that. James and Peter [Safran] have a universe to build. I wish them and all involved with the new universe the best of luck, and the happiest of fortunes."
Gunn also tweeted, "In the initial stages, our story will be focusing on an earlier part of Superman's life, so the character will not be played by Henry Cavill. But we just had a great meeting with Henry and we're big fans and we talked about a number of exciting possibilities to work together in the future."
Henry Cavill played Superman for a decade, since prior to the release of Man of Steel which debuted in 2013, and Cavill was set to return following appearing in Black Adam. But what happened is that James Gunn and Peter Safran taking over DC Studios changed everything, as Gunn and Safran have their own ideas for Superman and the DCU.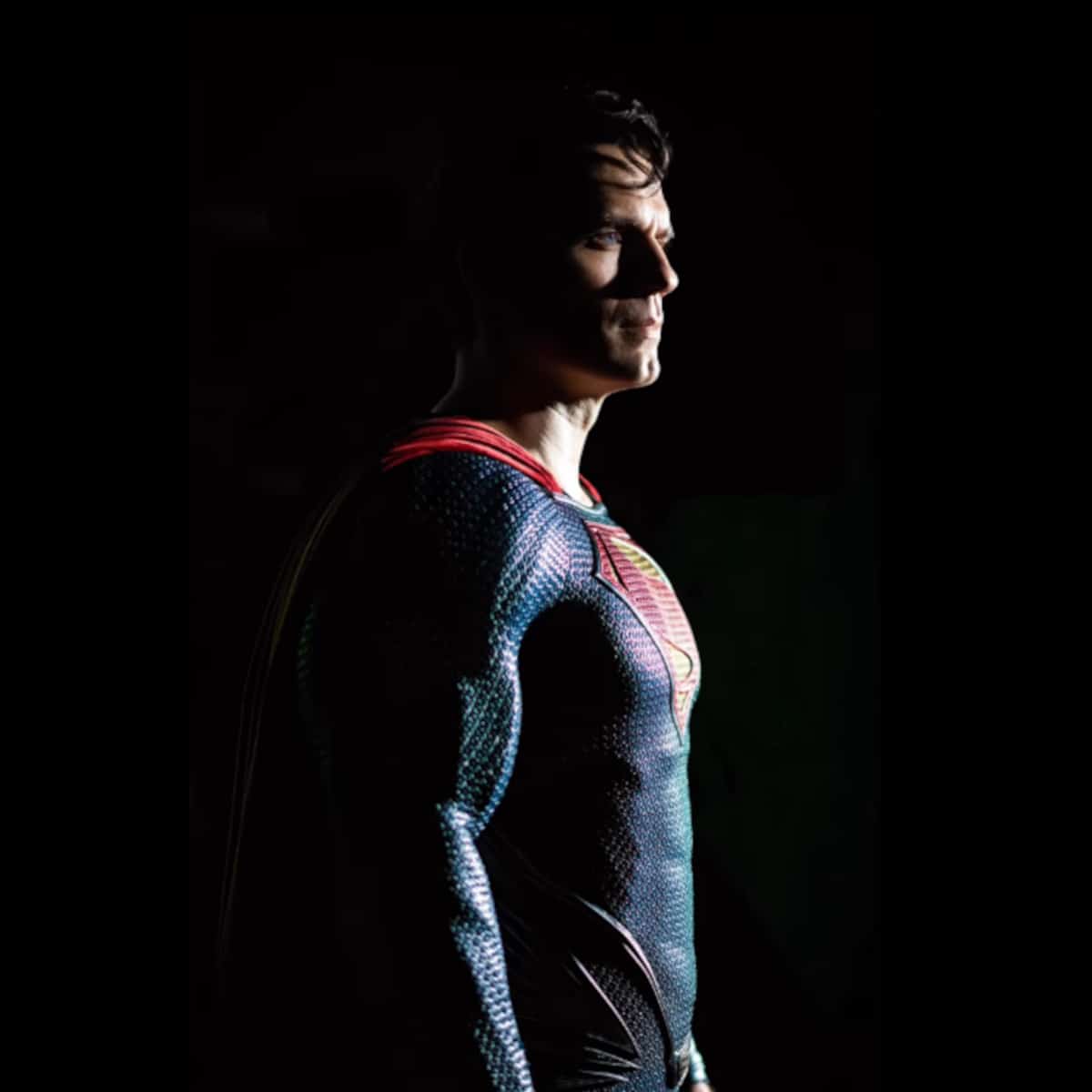 Jason Momoa, Zachary Levi, more react to Henry Cavill no longer playing Superman
Since the actor just announced that he was back in the role and that Man of Steel 2 was in early development, fans are shocked, to say the least.
Aquaman star Jason Momoa replied to Henry Cavill's Instagram post with four big red heart emojis and "love u brother."
Deadpool creator Rob Liefield is upset by the news and commented, "BRUTAL!!! Awful news! You were my favorite portrayal of Superman! Thank you Henry!"
MidTown Comics, a popular comic book shop in Manhattan, also commented, "We're very sorry to hear it, Henry, you're our Superman!"
Patrick Tatopoulos, the production designer on Zack Snyder's Justice League and Batman v. Superman: Dawn of Justice, replied, "🙌🙌🙌!!!!"
Hiram Garcia, the head of Dwayne Johnson's Seven Bucks Production company, and the brother to Dany Garcia (Johnson's former wife, business partner, and manager to Cavill), said, "You will always be the Superman of our generation brother. Always."
Dany Garcia commented, "You are and will always be our Superman and you are, of course so much more. Here's to the brilliance that lies before you."
Natalie Viscuso, Cavill's girlfriend, also responded with a big blue heart emoji, "Always the gentleman.."
Boss Logic, who whipped up Black Adam vs Superman fan art for Dwayne Johnson is also shocked and said, "We this a damn shame. So sorry to hear this man…… Don't know what to say."
Zachary Levi, who plays Shazam, said, "Hope to catch you in another universe, sir."
Kumail Nanjiani, known for Marvel's Eternals, said, "I'm sorry to hear this but I'm excited to see whatever you do next. Lovely meeting you the other night."
Comic book artist Tony Daniel said, "You were an amazing Superman, can't wait to see what you do in the coming years."
My own reaction?
I tweeted Gunn I hope his take on Superman is better than the Brightburn movie he produced for his brothers which is a pretty bad take on an evil version of the character.
I did think a DC reboot was coming but I thought maybe Henry Cavill would be able to at least play the character one more time in Man of Steel 2 which would have been a much more joyful take on the character instead of what Zack Snyder did by giving us a depressed and brooding version that isn't like by a lot of the Superman fans and led to all this mess of things.